Image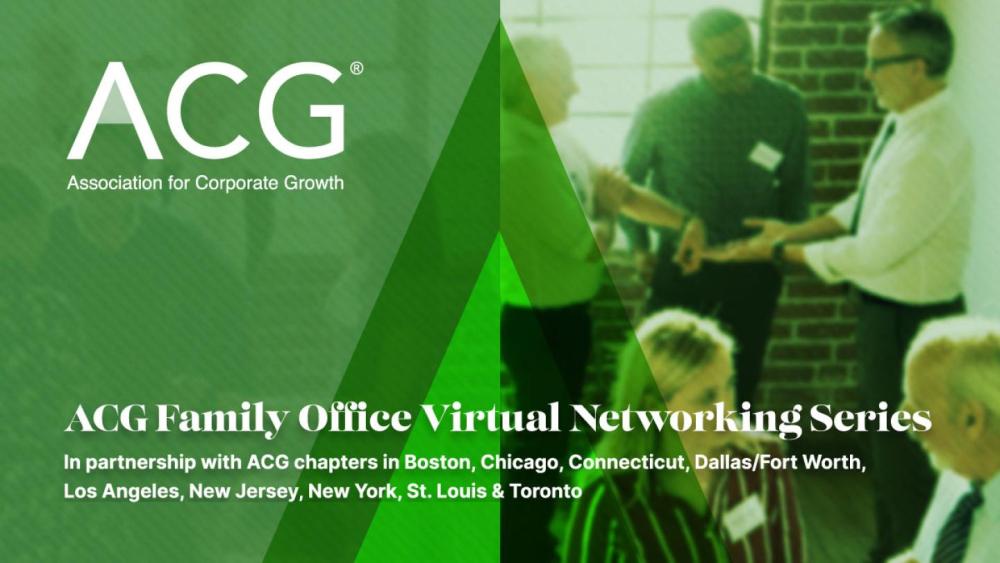 Event Details
Overview
Virtual event, invite only for single family offices.
In collaboration with ACG Boston, Dallas/FW, NY, STL, Chicago, CT, NJ & Toronto.
Event Materials
ACG Chapters from across North America have partnered to co-host a series of virtual networking events in 2023, exclusively for single family offices.
Held 4 times/year, these events allow family offices the opportunity to connect with peers from across the continent without having to leave your office! Participants will be placed in breakout rooms for several rounds of introductions and networking throughout the hour.
This event is by invitation only for single family offices. If you qualify, please contact us to request an invitation.
Save the Date for our next single family office networking event:
·         DECEMBER 6, 2023 | 12:00PM-1:00PM E T - Hosted by the Canadian chapters | Zoom