New This Year:
Calling All Deal Makers!
Join us on February 23 from 5:00pm - 7:00pm to kick off our 2022 Capital Conference with a relaxing Welcome Reception at the beautiful San Diego Wine & Culinary Center, just a short stroll from the Hilton Bayfront Hotel.
This Welcome Reception is included in CC2022 Conference Registration.  
We are also sharing the CC2022 Experience to welcome our local ACG members, friends and fans by offering an a la carte price for this reception only.
Includes networking with over 250+ of the coolest M&A professionals from near and far, venue admission, hors d'oeuvres and hosted beer/wine bar.
INCLUDED in CC2022 REGISTRATION - No need to register again
Address: 200 Harbor Drive, San Diego CA 92101
INSIDE/OUTSIDE EVENT - please dress accordingly
2 hour hosted beer/wine bar, hors d'oeuvres, venue admission and networking, of course!
A la carte pricing is available! ---Sorry No Longer Available
ACG Members and Sponsors: $100
Non-Members & Guests: $125
(Not included in CEO 2/24 Day Pass-- please register here to attend the 2/23 reception)
IMPORTANT NOTICE:
ALL ATTENDEES OF ACG SAN DIEGO'S FEBRUARY 23, 2022 WELCOME RECEPTION EVENT WILL BE REQUIRED TO SIGN A WAIVER AT THE CHECK-IN DESK, AS A CONDITION OF ENTRY, INDICATING THAT THEY ARE: (1) ASYMPTOMATIC, (2) ATTENDING AT THEIR OWN RISK, (3) VOLUNTARILY ASSUME ANY AND ALL RISKS ASSOCIATED WITH EXPOSURE TO COVID-19 (CORONAVIRUS), AND (4) HEREBY RELEASE, WAIVE AND HOLD ACG SAN DIEGO AND ACG HARMLESS FROM ANY ILLNESS, INJURY OR DAMAGES INCURRED BY YOU IN CONNECTION WITH YOUR ATTENDANCE AT THIS EVENT. 
Currently in California, we anticipate the current mask mandate to be lifted February 15.  This event will be held both indoors and on outdoor patios.
If you are feeling unwell within 24 hours of the event, we request you do not attend and please contact acgsandiego@acg.org. 
ACG San Diego will continue to monitor all relevant health and safety updates/requirements of local and national authorities and reserves the right to adjust our attendance requirements as necessary. 
Questions?
Contact Executive Director Judy Susser-Travis, CMP, CMM at acgsandiego@acg.org or 619-741-7247.
SPONSORED BY
Image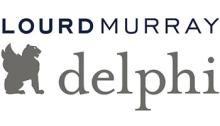 Event Details
When:
February 23 - 24, 2022
Where:
Hilton San Diego Bayfront