Image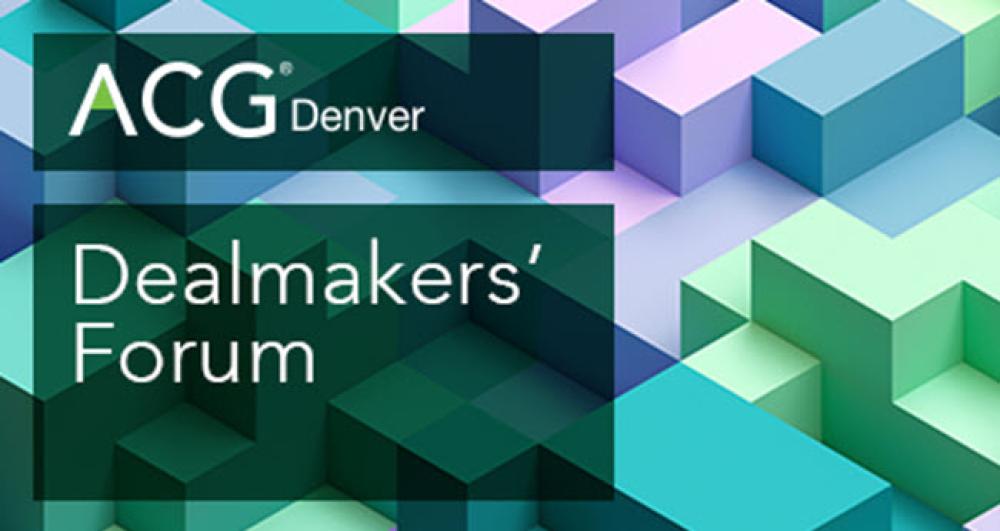 Event Details
When:
November 19, 2020 1:30 PM - 4:30 PM MST
Cost:
$25 - $50
Where:
Add to Calendar
Overview
Body
Overview
The 13th annual Dealmaker's Forum is designed to bring together and educate corporate executives looking to buy or sell a business, as well as the broader M&A community of investment bankers, private equity professionals and other trusted advisors. The goal is to examine current trends and issues and their impact on deal making activities. This year, as the M&A market continues to evolve, our experts predict what will make deals happen short-term and long-term, as well as provide thoughts on areas of growing concern that may stop deals from ever getting to the finish line. The event features two panel discussions and multiple small networking breakout sessions.
Agenda
1:30 

1st Panel Discussion

2:10  

Breakout Networking in Small Groups

3:00 

 2nd Panel Discussion

3:40 

Breakout Networking in Small Groups
Panel Discussion 1: Investing in Distressed Targets: Our panelists will discuss the key points of investing in distressed assets, how they differ from more traditional M&A transactions, and how the events of 2020 have affected these markets.
Jason DeJonker

Stephen Schmeltkopf

Tim Weed

Jason Werner, Partner, Bryan Cave Leighton Paisner (Moderator)
Panel Discussion 2: M&A in the Time of COVID: Our panelists will discuss the impact of the COVID-19 environment on each key point of the deal process from start to finish, from sourcing and financing, through the diligence process and all the way through negotiations to closing.
Mac Hampden – Fruition PE
David Bluth – GLC Advisors 
Aaron Walton – Gordon Brothers
Chris Picardi, Senior Vice President of Commercial Banking, Key Bank (Moderator)
Speakers
Image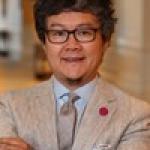 Jason DeJonker
Bryan Cave Leighton Paisner
Partner
Jason DeJonker thrives on finding spot-on solutions for his clients. As an experienced deal maker and litigator, he is something of a law firm rarity – adept in the courtroom, in the boardroom, and at the closing table. Jason uses his vast know-how to assist clients with creditor's rights and bankruptcy matters. Private equity investors, financial institutions, special servicers, Fortune 500 corporations, trustees and receivers bank on Jason's creative approach to problem solving in both litigation and transactional matters.
Jason's experience includes lender and borrower-side loan workouts, representations of debtors and secured creditors in Chapter 11 bankruptcy cases (including DIP and exit finance) and the plan confirmation process, commercial foreclosures, and complex collection and judgment collection matters. Out of the courtroom, he routinely counsels clients on structuring distressed transactions (including traditional M&A and commercial real estate transactions involving all asset types), provides advice to corporate management and boards of directors on fiduciary duty issues, and helps private equity and traditional lender clients in structuring commercial real estate and C&I loans.
Diversity, equity and inclusion are at the heart of Jason's commitment to community service and legal excellence. At BCLP, he serves on the Global Diversity & Inclusion Advisory Board, and is also an active member of the firm's Partner Advisory Board. Jason, who was a Chick Evans Scholar (golf caddy scholarship) as a youth, is also a director of the Western Golf Association (WGA) and chair of its Diversity, Equity, and Inclusion Council. This year, Jason joined the Board of Directors of Link Unlimited, an organization that connects high potential African American high school students in the Chicagoland area with mentors, resources, and foundational skills required for success as they advance into, through, and beyond college. 
Image
Stephen Schmeltekopf
Co-Founder and Partner
FC Crestone
Stephen Schmeltekopf is Co-Founder and Partner at FC Crestone and a member of its Investment Committee. Stephen Co-founded FC Crestone in 2007 and helped develop its highly successful investment strategy. Stephen's responsibilities include identifying, analyzing and structuring investments.
Prior to FC Crestone, Stephen was an investment professional at Summit Investment Management, a Denver based hedge fund and partner of Fortress Investment Management. Stephen was an integral member of the asset management and acquisitions group for Summit where Stephen specialized in unique, illiquid situations.
Stephen began his career working in Mexico for a US-based non-performing loan investor and servicer. Stephen received his BS degree from Baylor University.
Image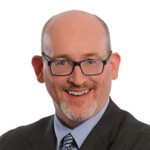 Tim Weed
As the leader of the restructuring practice, Tim helps clients navigate changes in their business to improve operations and return to profitability. With expertise in cash flow projections, financial restructuring, profit improvement services, and more, clients look to Tim for guidance when facing difficult choices.
Tim has more than 30 years of experience with clients ranging from closely held, privately-owned multigenerational family businesses to companies with large complex global operations. His clients cut across many industries, recently assisting automotive suppliers as they deal with external pressures to remain viable, competitive, and productive.
Tim's most proud of the work he's done helping clients in crisis mode. Owners, stockholders, and boards of directors have turned to him to help stabilize their companies and preserve family wealth and/or protect the long-term financial future of their organizations. He's passionate about motivating his team to find and fix issues that improve the outcomes for clients.  He is a member of the Association for Corporate Growth and the Turnaround Management Association.
Image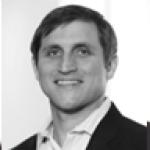 Jason Werner
Bryan Cave Leighton Paisner
Partner
Jason focuses his practice on assisting clients with complex entity formations, structuring, acquisitions, and dispositions.  His experience includes both buy-side and sell-side M&A, private equity and general corporate counseling. He counsels clients through all aspects of their businesses, ranging from day-to-day contract and other corporate needs to the successful completion of material transactions.
Prior to joining in 2012, Jason began his legal career at a firm in New York.  In addition to his legal background, Jason has experience in the financial industry, having worked at ELX Futures, L.P., a derivatives exchange in New York City.  Jason serves on various Firm committees, including the Firm's recruiting committee.
Image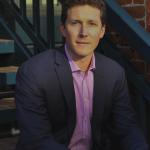 Mac Hampden
Co-Founder and Partner
Fruition PE
Mac Hampden is a co-founder and Partner of Fruition Partners, LLC. He focuses on new deal origination, diligence, execution, and ongoing company initiatives, with additional effort towards add-on acquisitions for existing partner companies.  Mac currently is a board member and leads Fruition's Florida based dental services organization (DSO) platform which Fruition acquired in June 2020.  Prior to Fruition Partners, LLC, Mac was an investment professional and Vice President at Lariat Partners, LP, a Denver based lower middle market private equity firm. Prior to joining the Lariat team, Mac was an Associate in the Acquisition Finance Execution and Structuring group at SunTrust Robinson Humphrey ("STRH"), a middle-market investment bank in Atlanta, GA, where he was responsible for analyzing, structuring and committing capital to leveraged finance acquisitions of industrial, manufacturing, business services, financial technology, specialty finance, and health care companies. Prior to that, Mac was an analyst in the Financial Services & Technology investment banking group within STRH.
Mac holds the Chartered Financial Analyst designation.
Image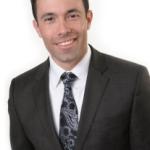 David Bluth
GLC Advisors
Managing Director
David Bluth is a Managing Director and helps lead GLC Advisors' Technology Investment Banking practice.  Mr. Bluth is focused on advising entrepreneurs and business owners of middle-market technology businesses, and is responsible for cultivating and managing client relationships, providing clients access to an extensive network of senior level relationships at premier private equity firms and strategic acquirers, and ultimately leading client M&A and capital raising transactions from the point of engagement through deal negotiations and closing.  Mr. Bluth's objective is to provide hands-on, client-first advice and senior-level judgement garnered through years of M&A transaction experience to deliver outlier results for software and technology-enabled services companies across a variety of application categories and vertical markets. 
Prior to joining GLC, Mr. Bluth was a Director with KPMG Corporate Finance's TMT Group, and a Partner of St. Charles Capital, LLC (acquired by KPMG in 2014), a leading boutique investment banking firm, where he also previously held Vice President and Associate positions. Prior to St. Charles Capital, LLC, Mr. Bluth worked as an Analyst in the Technology Group at KeyBanc Capital Markets.
Mr. Bluth is a board member for SOFTWAREColorado, an organization dedicated to providing knowledge, connections and an ecosystem for the companies who rely upon software as a core component of their business, and a frequent speaker on Technology M&A and other topics pertinent to entrepreneurs and business owners of growing technologies businesses. 
Mr. Bluth is dedicated to giving back to his local community, and is a board member and an active community volunteer for Big Brothers Big Sisters of Colorado, Inc. 
Mr. Bluth has successfully completed the following FINRA Administered Qualification Examinations (Series 7, 63), and holds a BS in Finance and a BS in Accounting from Florida State University.
Image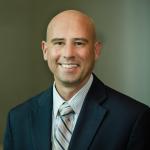 Aaron Walton
Gordon Brothers
Managing Director, West Regional Sales Manager
Aaron Walton manages business development activities for Gordon Brothers across the southern, western, and central regions of the United States. With more than 20 years of experience in valuation and banking, he is well equipped to solve the complex appraisal and disposition needs of lenders, private equity groups, investment bankers, and turnaround professionals. Prior to joining the firm, Aaron was a Vice President at AccuVal-LiquiTec, which was acquired by Gordon Brothers in 2015. During his career, he also worked as a district manager with American Appraisal, responsible for managing business development for the property appraisal services group in the Southwest. 
Aaron began his career in the commercial lending industry at Norwest Bank. He is a past Board Member and private equity liaison of the Turnaround Management Association (TMA) - DFW Chapter and has also served on the Board of the Commercial Finance Association's Southwest Chapter. He is a member of the Association for Corporate Growth (ACG), American Bankruptcy Institute (ABI) and Institute for Professionals in Taxation (IPT). He holds a B.B.A. in business management from Texas State University.
Image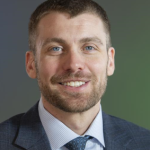 Chris Picardi
Key Bank
SVP of Commerical Banking
Chris Picardi began his career at KeyBank in 2011 and currently serves as a Senior Vice President in the Colorado Commercial banking group where he focuses on M&A transactions. Prior to KeyBank, Chris was an Institutional Sales Associate for D.A. Davidson's Equity Capital Markets Division. Chris graduated from Colorado State University with a Bachelor's of Science in Finance and Real Estate and earned a Masters of Business Administration degree with a focus on Finance from the University of Colorado Denver.  Chris is a Board Member and serves on the Executive Committee of the Young Americans Center for Financial Education, a non-profit whose mission is to teach young people about finances, economics and business, enabling them to become financially literate and ensure long-term stability for themselves and their families. Chris was named as a Top 40 under 40 Business Professional in 2020 by the Denver Business Journal. Chris also enjoys spending time with his wife and two young children.