Image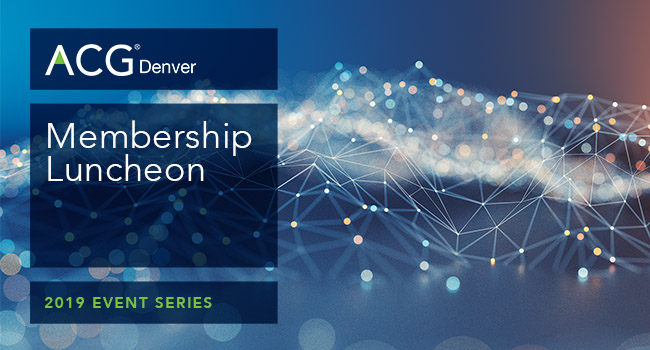 Event Details
When:
August 27, 2019 11:30 AM - 1:15 PM MDT
Cost:
$60 - $85
Where:
Location Name
Embassy Suites Downtown Denver
Add to Calendar
Overview
Body
Note: Guests are welcome to attend two luncheons before joining ACG Denver.
Colorado has the nation's second-largest aerospace economy, making it an industry leader as well as a premier location for companies conducting aerospace-related activities. With more than 400 companies who support groundbreaking missions related to space science, Colorado's aerospace companies are at the forefront of space travel, exploration and groundbreaking research for both NASA and the U.S. Government.
Being one mile closer to space is just part of the story! With miles of open land, a strategic location, highly-educated workforce and two academic institutions that offer nationally ranked aerospace programs or degrees, Colorado's aerospace industry poised to explode in the coming years. Join our esteemed panel of industry experts as they explain how aerospace companies are propelling a diverse economy through innovation and advanced technology. With so much potential for growth and investment within Colorado, you'll discover how middle market companies are helping to drive both Colorado's economic growth and the country's aerospace technological capabilities. 
Speakers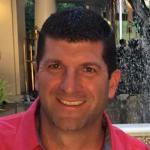 Randy Brodsky
Currently the CEO of Primus Aerospace and Primus Wind Power, Randy has spent the past 22 years in the aerospace/defense manufacturing industry. Headquartered in Lakewood and operating across three facilities, Primus is a leading provider of high-complexity machined components and integrated assemblies for the aerospace, defense and space industries. Their customers include well recognized companies such as Boeing, Lockheed Martin, NASA, Cessna Aircraft and SpaceX. Prior to Primus, Randy worked for Fortune 100 companies including GE and Cigna Healthcare. He has served on both non-profit and private boards in both advisory and fiduciary roles, and currently sits on the Board of Directors for Wings Over the Rockies Air & Space Museum. Randy also participates in the Colorado Association of Commerce and Industry (CACI), the Blackstone Entrepreneurs Network (BEN) and Colorado Space Coalition (CSC). He holds a Bachelor of Science degree from the University of Colorado.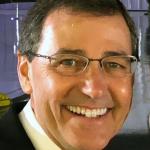 John Cuseo
Advanced Solutions
President & CEO
John co-founded Advanced Solutions, Inc. (ASI) in 1999, establishing it as a pioneering organization in the spacecraft and aviation industries. ASI has developed an industry-first, commercial off-the-shelf spacecraft flight software product that is enabling cost-effective and highly-capable commercial and government spacecraft programs including earth-orbiting constellations and interplanetary missions. ASI's MAX Flight Software has been widely adopted, and is flying on over 25 successful missions. John also led ASI in the development of the Avtrak GlobalNet aviation maintenance tracking system used by aviation industry leaders such as Gulfstream Aerospace, Fortune 500 flight departments, and the United States Air Force CLS Program. He started his career at Martin Marietta in 1985 at the Space Operations Simulator (SOS) Laboratory developing simulations used for astronaut training including the Manned Maneuvering Unit and space shuttle proximity operations. John received his Masters in Aerospace Engineering from the University of Colorado Boulder and his B.S. in Aerospace Engineering from San Diego State University.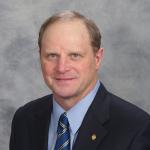 Jay Lindell
U.S. Air Force
Major General (retired)
Jay is a retired Air Force major general currently serving as the Aerospace and Defense Industry Champion for the Colorado Office of Economic Development and International Trade. In this role, Jay promotes economic development for the
aerospace and defense industry for Colorado. He has been in his current position since November 2013. Maj Gen Lindell is a 1978 graduate of the Air Force Academy and went on to serve over 33 years in the Air Force, retiring January 2, 2012. His graduate education includes a Master's Degree in public administration from Troy University and numerous professional military and executive education programs.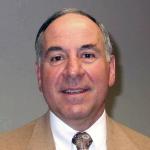 MODERATOR: Bob Caruso
B/3 Management Resources
Managing Partner
Bob's career spans a wide range of commercial, operational and technical disciplines along with international experience in Latin America, Asia-Pacific and Europe. He has extensive senior management experience with Fortune 500 companies such as Alcoa and Coors as well as small to mid-size firms. This includes P&L accountability in the capacities of CEO, President and divisional VP/GM. He has also held several officer-level leadership positions with responsibility for marketing and sales, business/product Development, strategic planning, engineering and R&D. Most recently he was co-owner and President of Design Net Engineering which designed and built avionics systems for spacecraft. Bob is a graduate of Pennsylvania State University with undergraduate degrees in Engineering Mechanics (B.S.) and General Arts & Sciences (B.A.). He also holds an MBA in Finance from Wayne State University of Michigan and completed the Advanced Management Program at Harvard University.