Image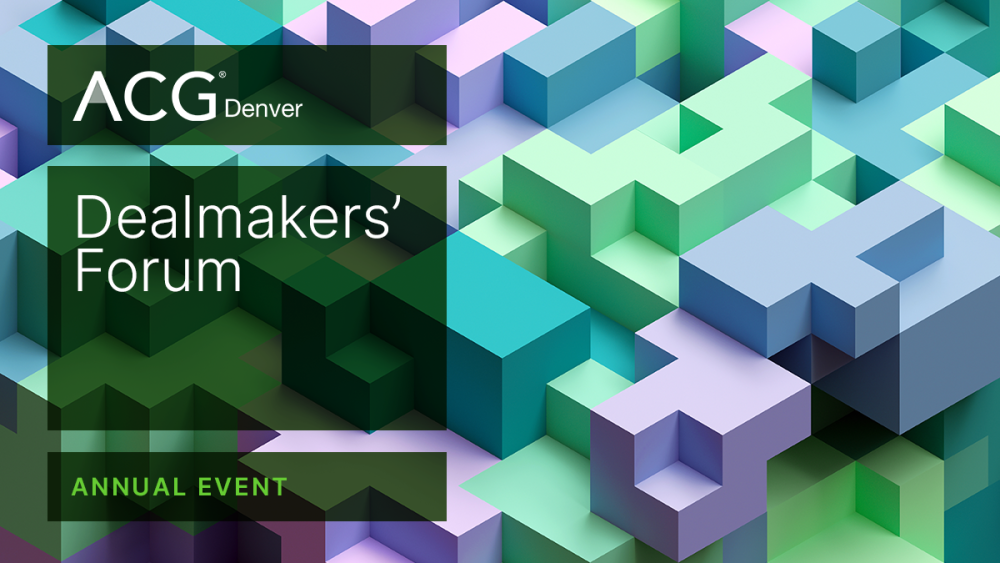 Event Details
When:
October 18, 2022 1:30 PM - 5:30 PM MDT
Where:
Add to Calendar
Overview
Body
The Dealmaker's Forum is designed to bring together and educate corporate executives looking to buy or sell a business, as well as the broader M&A community of investment bankers, private equity professionals and other trusted advisors about current trends and issues and their impact on deal making activities.  As the M&A market continues to evolve, our experts predict what will make deals happen short-term and long-term, as well as providing thoughts on areas of growing concern that may stop deals from ever getting to the finish line.
This year's 14th annual event features two panels followed by cocktails.
1:30 - 2:00 pm Check In and Networking
2:00 - 3:00 pm Panel Discussion - The Evolving Deal Marketplace
3:00 - 4:00 pm Panel Discussion - Issues in Due Diligence
4:00 - 5:30 pm Cocktail Reception