Image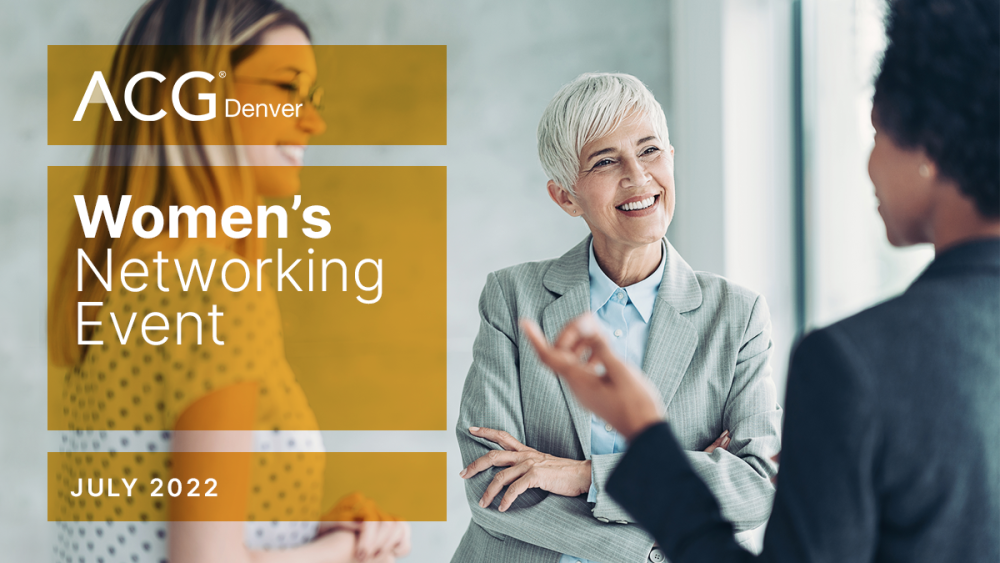 Overview
Body
Please join the women of ACG-Denver for an evening of networking with inspiring female business leaders across industry and experience level. Our goal for this event is to share important stories about navigating a career in Finance/M&A as women, and strengthen the bond of ACG's female membership. Light food and drink will be provided.
Prices are $25 for ACG members and non-members.

Tentative schedule:
5:00-5:15pm: Welcome, check-in, networking
5:15-6:00pm: Navigating Your Career "Bingo" – everyone gets a bingo sheet with unique career experiences.
6:00-6:40pm: Sponsor intro & Stories from Women in Finance Panel 
6:40-7:00pm: Open networking