Image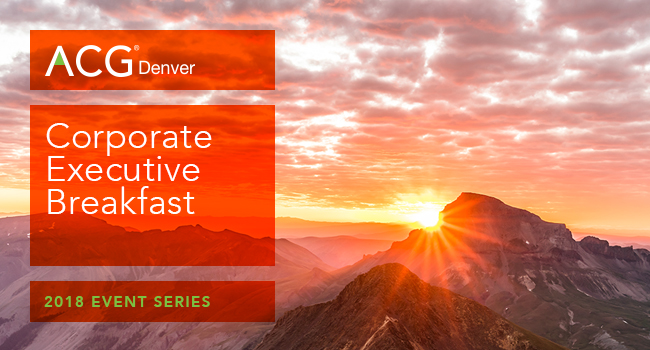 Event Details
When:
July 18, 2018 7:30 AM - 9 AM MDT
Where:
Location Name
Embassy Suites Downtown Denver
Add to Calendar
Overview
Body
Attendance Requirement: Exclusively for business owners and C-level executives of operating companies with annual revenue greater than 5M. Other ACG Denver members may attend if they register with one qualified C-level guests.
Everyone's talking about it but what are they doing about it? The research is clear, the stories are being told, and a sea-change in happening. Join us for this timely and critical conversation on how to institutionalize diversity and inclusion in your business.
Our panel is comprised of business leaders who are making diversity and inclusion a priority. For them, it's not simply a corporate "best practice" but vital to the health and sustainability of the organizations they lead. Topics to be discussed include:
Diversity and inclusion as a key component of a strategic vision/plan
Communicating the strategic goal internally and externally
How diversity and inclusion plans are implemented and measured
How Board of Directors are driving Diversity & Inclusion expectations
Speakers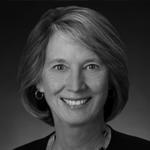 Barbara Baumann
Cross Creek Energy Corporation
President
Barbara Baumann is President of Cross Creek Energy Corporation, an energy investor and a trategic consultant to domestic energy firms and private equity managers with assets in the energy (exploration & production, refining, and logistics) business. From 2000 through 2003 she was Executive Vice President of Associated Energy Managers, LLC, a private equity firm specializing in the energy arena.  From 1981 through 1999, Barbara worked for Amoco Corporation and then its successor, BP Corporation, holding various financial and operating positions including CFO of the company's environmental subsidiary; Vice President of its San Juan Basin business unit; and leader of its Wyoming oil field operations.       
Barbara is a director of Devon Energy Corporation (NYSE: DVN), Buckeye Partners, LP (NYSE: BPL), and privately held Hat Creek Energy Corporation.  She is an independent trustee of the Putnam Mutual Funds and formerly served on the boards of three publicly-traded companies: SM Energy Company, UNS Energy Corporation, and CVR Energy Corporation.  Barbara is also active in local non-profits, serving on the Finance Committee of Children's Hospital Colorado.  She is on the board, and chairs the Finance Committee, of the Denver Foundation.  Barbara currently chairs the board of trustees of Mount Holyoke College, her alma mater.  She also holds an MBA from the Wharton School of the University of Pennsylvania.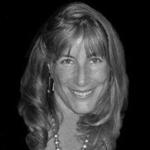 Lu Córdova
Techstars Foundation
President
Lu M. Córdova, is the President of the Techstars Foundation, a global nonprofit fostering diversity and inclusion in entrepreneurship. Since 2005, Córdova has also been the CEO of Corlund Industries, L.L.C., a diversified holding company which specializes in operations management, strategic planning, business development and capital finance. Corlund Industries also manages the Almacen Storage Group, which provides self-storage and small business warehousing in resort areas in Mexico. Córdova holds both US and Mexican citizenship, and as a five-time CEO/President, she brings thirty years of experience in navigating companies through start-up phase to maturity and international scope.
Córdova is also an advisor to the State of Wyoming, serving on their investment committee selection panel. Currently she is on the Board of Directors for the Kansas City Southern Railroad (KCS), which is the largest cross-border US-Mexican railroad, along with the Panama Canal Railroad. She is a member of Audit and Nominating/Governance committees and chairs the Finance Committee. She served with Euronet Worldwide (EEFT), an international payments company, on audit, governance, and compensation committees. Ms. Córdova recently retired from the 10th District Federal Reserve Bank where she was Chairman of the Board of Directors. She began on the bank's Economic Advisory Council in 2002 before joining the Board in 2004. Her board strengths are in technology, cybersecurity, finance, international operations and succession planning.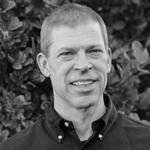 Todd Dutkin
Todd Dutkin has been the CEO of Fresca Foods for approximately 16 years. During his tenure, Fresca Foods has grown from a small company of fifteen people to a leader in the natural foods industry, with approximately 450 employees and over 330,000 square feet of manufacturing space. Additionally, Fresca Foods has experienced year-over-year revenue growth of approximately 40% per annum over this timeframe.
Prior to joining Fresca, Todd worked as a senior executive for over ten years in the telecommunications industry for two Fortune 500 companies. He managed diverse teams across wide geographic regions. This experience taught him that people are an organization's most important asset.  This has led to one of his greatest accomplishments at Fresca, which is assembling an industry-leading team of bright, creative and hard-working professionals.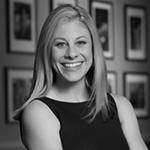 Ali Metzl (MODERATOR)
Brownstein Hyatt Farber Schreck
Shareholder
Ali Fidler Metzl is a corporate attorney who specializes in middle market M&A transactions, with an emphasis on consumer products. In 2014, Ali founded and currently serves as co-chair of the - firm's Women's Leadership Initiative (WLI). The WLI seeks to develop female attorneys and policy professionals into leaders in their respective practice groups, the firm, the communities in which they live and the larger legal and lobbying professions. Ali also founded and chairs the firm's Gender Diversity Task Force
Hosted by:
ACG
RSVP by:
RSVP Deadline
July 12, 2018 12am