Image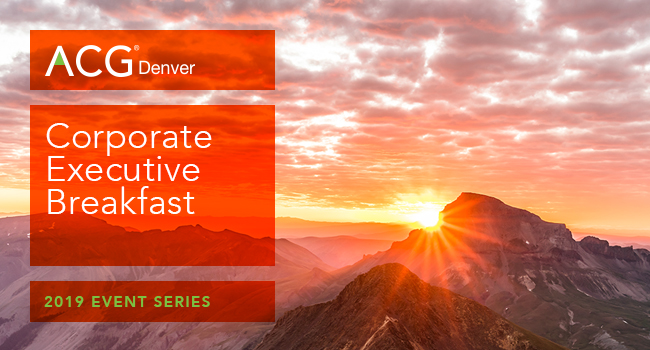 Event Details
When:
November 14, 2019 7:30 AM - 9 AM MST
Cost:
$60
Where:
Location Name
Embassy Suites Downtown Denver
Add to Calendar
Overview
Body
Attendance Requirement: These events are exclusively for business owners and C-level executives of operating companies with annual revenue greater than $5M. ACG Denver members from financial services, professional services and other advisory firms may attend if they register with one qualified C-level guest.
All signals on the current economic playing field point to a slowdown in the coming year, if not a full recession. Though downturns themselves are typically short, the implications can be longer lasting if an organization isn't prepared to play. But it's not all bad news; economic slowdowns bring opportunities as well as challenges. Should you boost your defense, your offense or both? Join us for a panel discussion that melds past experience with current strategies. Considerations will include retaining employees and managing cash flow while continuing to push strategic objectives.
Please note: there will be an additional $15 surcharge for any onsite registration. 
Speakers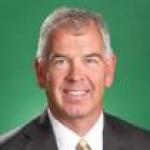 Dean Flora
Project Resources Group (PRG)
President
Dean, President and one of the founders of Product Resources Group (PRG), a leading provider of construction management, plant damage investigation and recovery, business outsourcing and consulting services, provides strategic and operational oversight to PRG's management team. He supports and challenges the PRG team to find, establish, and expand new lines of business across its national footprint. Throughout his career, Dean has overseen projects focused toward increasing efficiency and effectiveness of field quality control activities, risk and trend based sampling of workmanship, cost effectiveness, and more recently, developing new service offerings based on the market needs of PRG's clients. Dean holds a civil engineering degree (BSCE) from the University of Missouri and a master's degree (MBA) from the University of Denver. He is also a registered professional engineer (PE) in several states.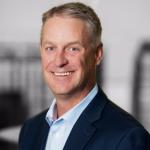 Mike Krza
Flexential
Chief Operating Officer
Mike leads Flexential's customer operations, construction, engineering and data center facility operations. As COO for this data center, offering managed services, colocation and cloud solutions, he is responsible for delivering a compelling and consistent customer experience, from both the time of installation through the full customer journey. He joined the company, formally ViaWest here in Denver, in 1999. Prior, Mike was an audit manager with Arthur Anderson, LLP. He received a B.S. in Business Administration from Colorado State University and is certified as a public accountant (inactive) in the State of Colorado.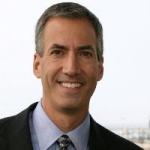 Tom Wilkas
SAFEbuilt
Chief Financial Officer
Tom possesses more than 25 years of experience leading finance and operations for global companies in the technology, business services, consumer products and manufacturing sectors. With a career split between publicly traded companies and private equity-backed firms, hes has created long-term, sustainable growth models for high growth companies as well as companies in turnaround mode. Through a combination of strategic transactions, fund raising, new product development, global integration, process reengineering, and cultural change, Tom has engineered several strategic exits for both public and private companies. He is a member of the Board of Directors at Terradatum and the CFO Networking Group; he also serves on the Finance & Audit Committee at National Runway Safeline. Tom graduated from the University of Notre Dame with a B.S. in Chemical Engineering and from Indiana University with an MBA in Finance.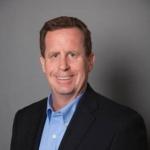 Ryan Lubniewski (MODERATOR)
Ryan has more than 15 years of assurance and advisory services in the manufacturing, distribution, technology and professional service industries. His experience includes companies that are private equity backed, family or ESOP owned.  A significant portion of Ryan's clients maintain multi-state and international operations, including Mexico, China and various European nations. He has significant experience conducting and supervising assurance service, including financial statement audits and financial reporting under U.S. GAAP.  Many of his clients are also involved in significant restructurings, acquisitions and divestitures and because of this activity, Ryan has extensive experience with transactional/deal accounting and equity-based compensation programs.