Image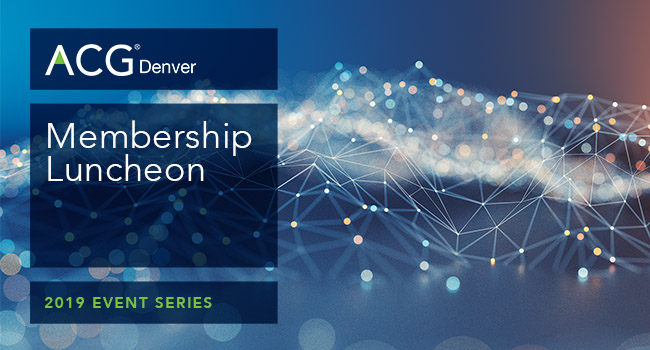 Event Details
When:
October 22, 2019 11:30 AM - 1:15 PM MDT
Cost:
$60 - $90
Where:
Location Name
Embassy Suites Downtown Denver
Add to Calendar
Overview
Body
Note: Guests are welcome to attend two luncheons before joining ACG Denver.
A digital product development firm, Spire provides strategic consulting, user experience design, software development, and staff augmentation to the world's top companies. From day one in 1998, Spire has been self-funded and profitable. Since then, they have achieved a 98% client satisfaction rate, launched 300+ new products, maintained an average employee tenure of seven years, and have been recognized by Inc. magazine as one of America's Best Places to Work.
Spire's story is a tale of two periods:  In their first 18 years, they churned out consistently sustainable profits.  But in the last three years, they complemented a traditional financial metrics approach with a focus on the people in Spire's value chain.  This transition has created astonishing results. Renewals are up, referrals are up, competition has become a virtual nonentity, and revenue has exploded, increasing 350%, in just three short years.
Join us to learn the principles that led Spire Digital to achieve such remarkable growth and how you can apply these same principles to your business.
Please note: Advanced registration closes at noon on Thursday, October 17.  There will be an additional $15 surcharge for any onsite registration. 
Speakers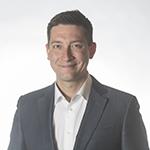 Adam Hasemeyer
Adam began at Spire Digital as an account executive in 2005, and quickly rose through the ranks to become President. Today, he is responsible for managing all client relationships and leading the company's people operations. Adam is recognized as a thought leader in the application development world. Business leaders look to him as a source of knowledge on new technological advancements and how they affect e-commerce. In his role, he has developed numerous ideas and initiatives that were instrumental in taking Spire from a local player to a national presence.
Committed to giving back to the community, Adam is on the board of Pledge 1% Colorado and has devoted his time to Volunteers of America and Toys for Tots, in addition to numerous other organizations. He is a Miami University alumnus and enjoys golfing, snowboarding, fishing, and music. Adam has a passion for bringing people together to deliver great results for his clients and volunteer organizations.