Image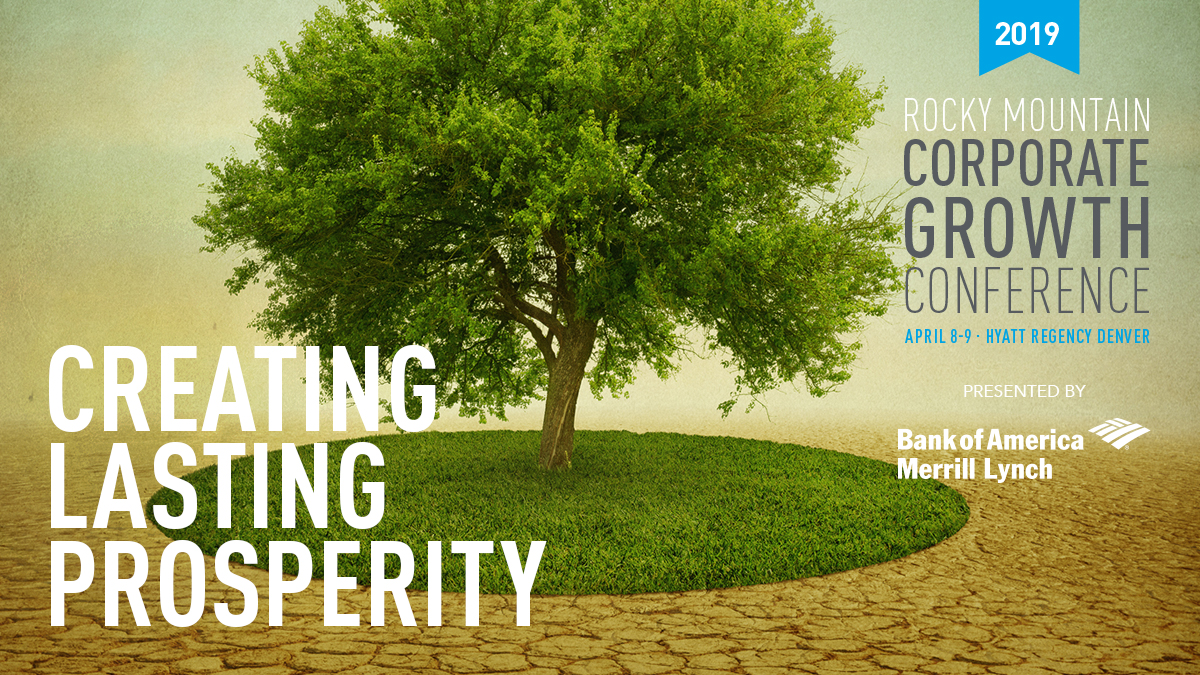 Overview
Body
Creating Lasting Prosperity
We're in the second longest economic expansion in U.S. history. What happens when the party ends? And how will the most agile middle market companies position themselves for long-term success, so that they can thrive through the next downturn and beyond?
And, the mega trend of implementing social responsibility is impacting all participants in the middle market ecosystem. If your company adopts these (ESG/SRI) principals, will you experience better performance? Will you attract private equity from more socially aware LPs?
Most middle market companies don't enjoy the luxury of adopting long-term thinking. Instead, they struggle to strike the right balance between long term R&D and capital investment versus prudently managing cash for potential lean times to come. Come to ACG Denver's 2019 Rocky Mountain Corporate Growth Conference to learn how to create lasting prosperity for your enterprise, your employees, and your own career.
2019 Keynote Speaker
Billy Beane
EVP of Baseball Operations for the Oakland A's & Subject of the Film "Moneyball"
Closing Keynote Speaker
Alex Honnold
Professional Adventure Rock Climber
First climber to free solo Yosemite's 3,000-foot El Capitan wall
What to Expect: 2018 Conference Re-Cap
Thank you to our sponsors!