Image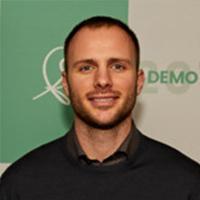 Co-Founder, leAD Sports & Co-Founder of The Adi Dassler International Family Office
Principal, ADvantage Sports Tech Fund
Alex Bente co-founded leAD Sports, the world's leading sports tech investment platform, and as part of this, he manages the ADvantage Sports Tech Fund in his role as the principal.
In his more than four years investing in sports tech, Alex has been involved in sourcing, negotiating and supporting more than 30 global investments in the space. As a great-grandson of Adi Dassler, Alex created multiple other family businesses to preserve the legacy of his great-grandfather and brings a strong network in sports, business and investment to the fund and its portfolio companies.
Alex holds a Master's degree in Accounting and Finance from the University of St. Gallen, one of Europe's leading business schools, and is a former competitive tennis player.