Image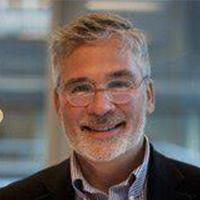 As Alpha's Co-founding Partner, Brian builds and works with our vast early stage venture network to source and evaluate investment opportunities. Brian also advises Pritzker Group Venture Capital on deal origination and relationships.
Prior to Alpha Partners, Brian was the founder and CEO of Preclick, (sold to Smilebox), where he developed photo software licensed worldwide by HP, 3M, Sandisk, Walmart, Costco, CVS, and Walgreens. Prior to Preclick, Mr. Smiga was CEO at 3Path, an early Dropbox, an Intel and Goldman-Sachs backed startup, and the SVP of Marketing at 1ClickCharge, where his product launch resulted in a sale of the company to CMGi.
Since first working with Mr. Brotman at 1ClickCharge, Mr. Smiga advised Brotman-backed portfolio companies: Altruik, Headliner, Knovel, and Mobile Commons. In the 1990s, Mr. Smiga began his career as a developer at Booz & Co, and in Silicon Valley was the founder of Portfolio Software and Actioneer, where he co-authored six collaboration software patents and licensed top-rated software to Apple, IBM, Lotus, Microsoft, AOL, 3Com, Acco, and others. Brian received a BA in Liberal Arts from Swarthmore College, and a Masters of Philosophy in Literature from Trinity College, University of Dublin, Ireland. Brian is the founder of TEDxAsburyPark, the top-ranked TEDx conference on the US east coast.