Image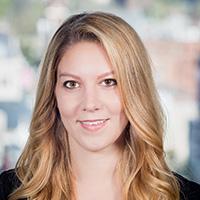 Head of Business Development and Investor Relations
Christen Paras is Head of Business Development and Investor Relations at MiddleGround Capital. She focuses on originating and evaluating new investment opportunities; developing investment themes; building relationships with intermediaries, business owners, and industry executives, the firm's limited partners, and prospective investors; and managing all marketing and communications for the firm.
Founded in 2018, MiddleGround Capital is a private equity firm based in Lexington, Kentucky with a second office in New York City. The firm makes control equity investments in lower middle market B2B industrial, manufacturing, and specialty distribution businesses and works with its portfolio companies to create value through a hands-on operational approach and support long-term growth strategies. MiddleGround is currently investing out of its first fund of $460 million and has made 6 acquisitions to date.
Prior to joining MiddleGround, Christen served as Head of Global Business Development for CoBe Capital, an operationally-focused private equity firm that acquires corporate divestitures across North America and Europe. Christen was previously a Managing Director at Orion Consultants, a fixed income management consulting firm, where she advised global investment banks on managing their top institutional relationships and optimizing market position before, during and after the Great Recession.
Christen received her MBA from The Wharton School at the University of Pennsylvania and her BA from the University of Pennsylvania.
Sessions