Image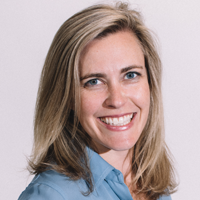 Julia Karol is President and COO of Watermill Group. She is the founder of WMX, Watermill's initiative to accelerate change by investing in gender diverse teams with a vision to build enduring businesses. She is responsible for overall firm operations and helping Watermill portfolio companies develop and implement their strategies. Previously, as a Watermill Principal, Julia helped guide the day-to-day operations of the firm, directed the firm's investor relations and managed fundraising initiatives for acquisitions.
Prior to joining Watermill, Julia worked at Jumpstart, a national nonprofit organization. While at Jumpstart, she managed Boston-area fundraising, coordinated communication and marketing efforts, cultivated partnerships, developed alumni relations programming, and oversaw staff recruitment efforts.
Julia currently serves as a Partner with Social Venture Partners Boston, a venture philanthropy organization which connects Boston's most promising nonprofits with the money and minds to fuel their success. Julia has served as a Mentor for Endeavor, a global high-impact entrepreneurship movement and that promotes economic growth and job creation. She also serves as a member for the Budget and Administration Committee for Combined Jewish Philanthropies. Previously, Julia founded and served as board chair for the Young Nonprofit Professionals Network in Boston. Julia is a member of ACG Boston and the Young Presidents Organization (YPO) and has been named as one of the Most Influential Women in Mid-Market M&A by Mergers and Acquisitions Magazine for three consecutive years. In 2019, Julia received the Women of Influence Award from ACG Boston and was named one of Boston Business Journal's 40 Under 40 honorees. In 2017, Julia was named an Emerging Leader by the M&A Advisor.
She received a M.A. in Education Policy, Organization and Leadership from Stanford University, completed the Owners, Presidents, Managers program at Harvard Business School, and the Summer Institute for Entrepreneurship at the Stanford Graduate School of Business, and earned a B.A. from Tufts University.
Sessions