Image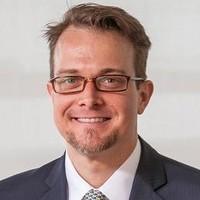 Michael (Max) Maxworthy has 18 years of investment banking and private equity experience in advising middle market companies in sectors such as Financial Technology, On-line Databases and Content, Enterprise Software, Digital Media, and eCommerce. In 2007 and 2008, Max was named to Investment Dealer's Digest's Magazine's "40 Under 40" list of top international deal-makers. In 2010, Max was also recognized by M&A Advisor' list for "40 under 40" based on his recent accomplishments.
Max began his career as a Research Assistant at Morgan Stanley before moving onto becoming a Financial Analyst at American International Group, and then moved to Veronis Suhler Stevenson (VSS), where he led a team that provided in-depth research on industries, companies, transactions, and valuations. His research was a cornerstone of publications such as Communications Industry Report and Communications Industry Forecast (published by VSS) as well as a critical information source for industry-specific publications such as Investment Dealers' Digest Magazine (Global M&A roundtable discussion member), The Daily Deal, Securities Industry News, Corporate Finance Week, and Mergers & Acquisitions Magazine.
Max joined Marlin & Associates Holding LLC as a Co-Founder and Executive Managing Director, where he advised on many successfully concluded mergers, acquisitions, capital raises, and valuations. Since beginning his investment-banking career he has worked on both domestic and international cross-border deals with some of the biggest names in the business, including: IBM, Bloomberg, Factset Research Systems, Thomson Reuters, NYSE Technologies, Digital River, Euronext, NPD Group, Ventyx, Screaming Media (now part of Dow Jones/NewsCorp), FiServ and Morningstar to name a few.
Max has assisted many of the strategic companies backed by financial institutions, including; Hummer Winblad, NorthZone, Veronis Suhler Stevenson, Vista Equity Partners, ABRY Partners, and HAL Investments in divestitures and portfolio expansions.
Max is a former director for the Upward Bound Program at Binghamton University and a member of the Young Executives Board for the National Down Syndrome Society in the NYC Chapter. Max holds degrees in Finance and Management Information Systems from the School of Management at Binghamton University. Max is a registered securities principal and holds series 24, 79, and 63.
Max is a competitive motorcycle racer and skier.
Sessions