Image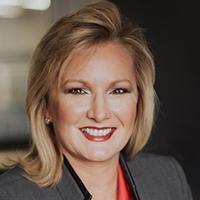 LynnCo Supply Chain Solutions, Inc.
Wendy Buxton joined LynnCo in 2002 as the CIO, leading the development of a then robust, web-hosted software package. Since her appointment as President, Ms. Buxton successfully enhanced LynnCo's supply chain service and consultative offerings to encompass full supply chain strategic guidance. In 2015, LynnCo ownership and the executive team became firmly entrenched in the private equity market, becoming the marquee trusted advisor for supply chain value creation. 
As an executive level strategist, Ms. Buxton has an established reputation in diverse industries for excelling growth of organizations. Globally known as a thought leadership expert, she speaks in various venues on providing strategic and operational supply chain solutions that radically leapfrog conventional options. A member of the Council of Supply Chain Management Professionals, APICS, and several women-owned and minority-owned diversity councils throughout the U.S., she has recently received awards as Women of Distinction, Most Admired CEO, and Top 10 Women in Logistics as well as Most Innovative Supply Chain Management Solutions and Top 10 Big Data Companies.