Image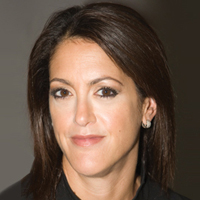 Nanette C. Heide is a partner in Duane Morris' Corporate Practice Group, Co-Chair of its Private Equity Division and team lead of the firmwide Private Equity Industry Group. Ms. Heide has significant experience handling complex transactions and providing general corporate counseling. She regularly represents private equity and venture capital investors, multinational and domestic corporations (public and private) in a wide spectrum of corporate finance transactions, including private equity and venture capital investments, mergers and acquisitions, institutional private placements, cross-border transactions, debt and equity structuring transactions, joint ventures and strategic alliances. She also has formed and structured private equity and hedge funds. She is the Senior Advisory Partner to the firm's Fashion/Retail/Consumer Branded Products Group, and a member of the firm's Partners Board. In 2018, 2019 and 2020, Mergers & Acquisitions named Ms. Heide one of the Most Influential Women in Mid-Market M&A.
Ms. Heide serves as outside counsel for many mid-sized companies on issues of corporate governance, securities law compliance, general commercial transactions and disclosure issues. Her clients span a wide variety of industries, from consumer products to cannabis, medical and personal wellness devices, communications, media and Internet-based businesses.
Ms. Heide previously served as general counsel and chief financial officer of two technology companies. She is a graduate of Washington and Lee University School of Law, where she was editor in chief of Washington and Lee Law News, and is a graduate of West Virginia University.