Session Details
Date:
Where:
Virtual | Login Details to follow
More Information
Registration is now open for the 2021 Series and the next session will be virtually held on:
April 29, 2021
Request an invitation below to secure your spot. The series is only open to Private Equity Member executives and will reach capacity quickly.
Topic | Deploying Capital: Frothy May Be an Understatement
The back half of 2020 and entering 2021, we found ourselves in a market incredibly conducive to sellers (and investment bankers!).  While it may be a great time to sell your portfolio company, how do you deploy capital in a such a competitive market?  Who is selling their businesses – sponsors? founders? corporate carve-outs? Is every asset an A?  How are B and C assets being view in the market?  How are we dealing with the "COVID bump" in our diligence? And how do you handle very aggressive buyer behavior in processes: pre-emptive bids before a process starts, businesses being taken off the table pre-IOI, two weeks sign and close…?
To help us make sense of what is going on in the market from deal flow activity to process dynamics, including what's changed and here to stay post COVD, as well as some "Best Practices" advice on how to better position your firm if you are trying to invest or exit, Curt Tatham, Managing Director and Head of Financial Sponsors Coverage at Lincoln International and Doug McCartney, Co-Founder and Managing Director at VRA Partners, will bring some much-needed perspective to our April discussion.
Jim Rosener, Partner at Troutman Pepper and Event Lead Partner, will provide Welcome Remarks.
AGENDA:
5:00PM - 6:30PM Networking & Presentation along with Wine Tasting 
For additional information or to request an additional invitation, please contact the Event Co-Chairs:
Robert Landis, Partner, The Riverside Company rlandis@riversidecompany.com or 212.265.6408
David Hellier, Partner, Bertram Capital dhellier@bcap.com or 650.358.5083
Sponsored By
Speakers
Image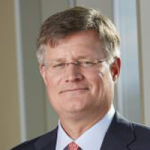 Managing Director and Co-Founder
Image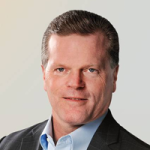 Managing Director & Head of Financial Sponsors Coverage
Image