Image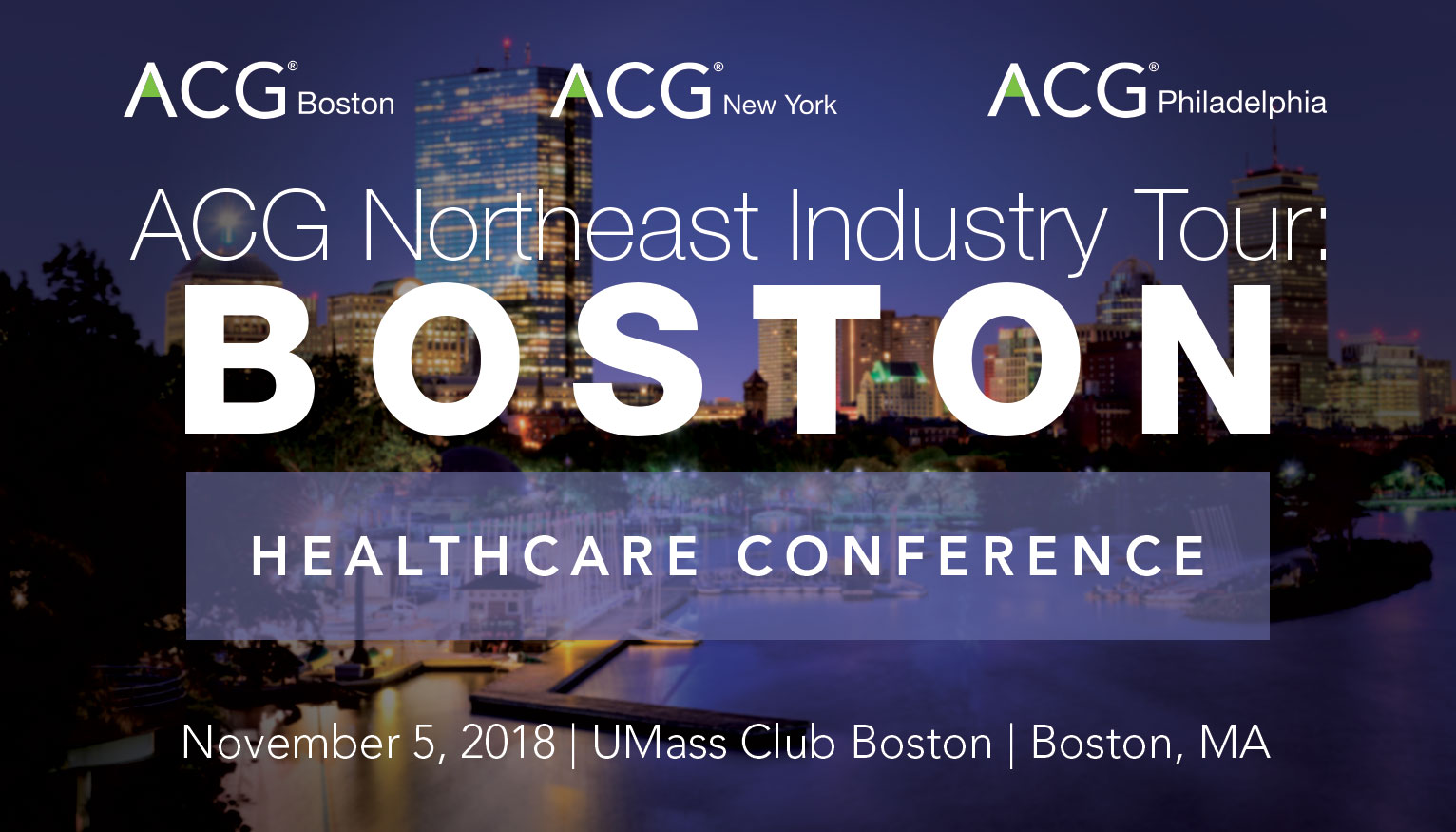 Event Details
When:
November 5, 2018 8 AM - 6 PM EST
Where:
Add to Calendar
Overview
Body
Announcing a collaborative new event series presented by ACG Boston, ACG New York & ACG Philadelphia: the ACG Northeast Industry Tour.
The Industry Tour series will offer ½ day conferences designed to leverage the larger ACG community and foster connectivity among dealmakers and company executives in a highly targeted deal networking, discussion and education environment.
Dealmakers will benefit from leveraging the larger ACG community and will have the opportunity to:
Expand deal networks beyond their chapter
Deepen deal relationships in the sectors in which they invest
Engage in meaningful dialogue on trends and issues with those who operate, invest or advise in the same industry verticals as them
ACG Boston: Healthcare Conference
The third stop on the ACG Northeast Industry Tour is ACG Boston, with their Healthcare Conference on November 5, 2018 at the UMass Club in Boston.
More information coming soon!