Image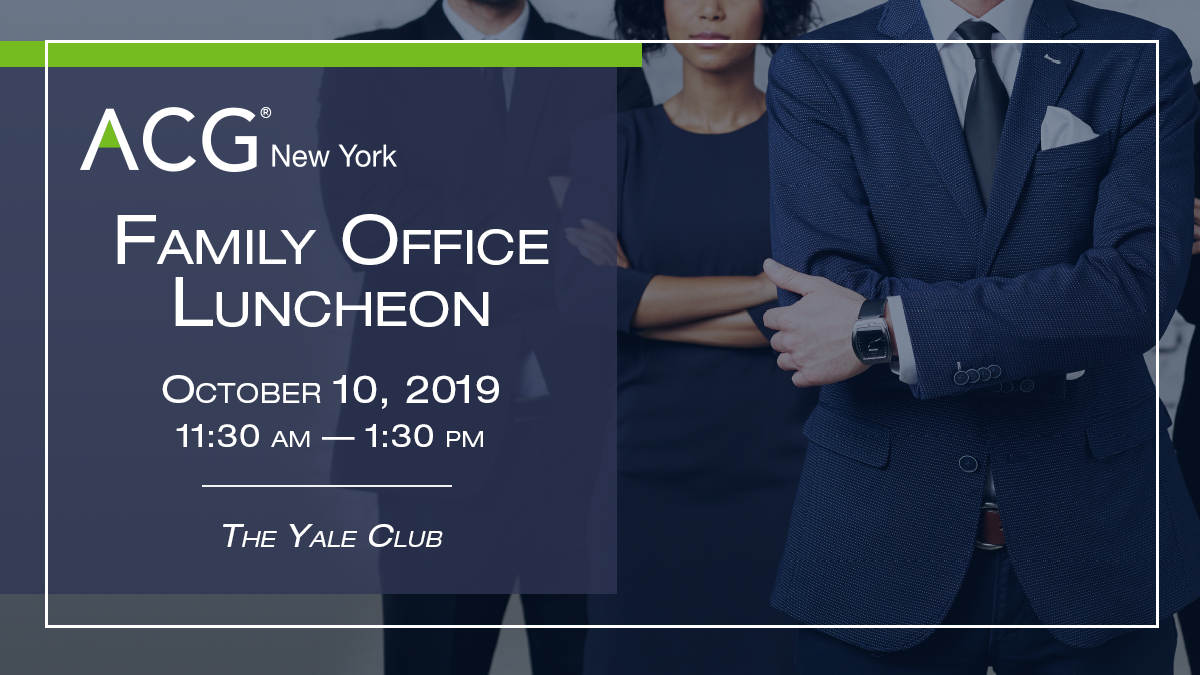 Event Details
When:
October 10, 2019 11:30 AM - 1:30 PM EDT
Where:
Location Name
The Yale Club
Add to Calendar
Overview
Body
New Modes of Collaboration:
How Family Offices are partnering with Independent Sponsors and PE firms to create value
Join ACG NY for an engaging lunch as we hear from industry experts. 
 
This is an invite only event. To enhance the benefit for all participants at this invitation only event, attendees will be pre-screened by the Committee to ensure that only qualified participants are in attendance.  If you have an interest in attending or would like to invite a qualified participant to attend, please contact Kara Gomes at kgomes@acgnyc.org.
WHO WILL ATTEND:
Family Offices, Private Equity firms, Independent Sponsors and Investment Bankers
Speakers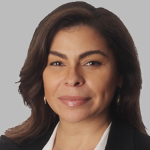 Moderator, Nanette Aguirre
Greenberg Traurig, LLP
Shareholder
Nanette Aguirre concentrates on private funds alternative investments with an emphasis on derivatives and structured products and corresponding regulation. Her experience includes negotiating all forms of synthetic trading including international derivative (ISDA), repos, and prime brokerage enhanced leverage arrangements with global institutions. She works closely with emerging private fund managers to strategize their launch, trading and ongoing compliance. Additionally, she regularly advises on regulatory issues affecting the derivatives market, including without limitation, Dodd-Frank and related cross-border regulation. Nanette works throughout Latin America, in countries like Mexico and Colombia, as well as other emerging regions including Nigeria and Ukraine, advising banks, endowments, clearing organizations, and other financial institutions.
She has structured and negotiated finance and derivative transactions (including Indian and Chinese swaps, and generally, hedging securitization vehicles, credit and fund-linked derivatives, loan, credit default and equity swaps), exchange traded derivative agreements (including SEFs, and Futures and Options), repurchase agreements, securities lending agreements, prime brokerage (Reg T, Portfolio Margining and Enhanced Leverage), clearing (ISDA-FIA, DTCC, ISDA Amend/Markit.com), electronic trading agreements, tri-party and give-up arrangements. She has assembled derivative use plans for corporates, including leading insurance companies.
Nanette is an active member of the alternative investment community. Nanette sits on the board of the Florida Alternative Investment Association ("FLAIA") and Minorities in Restructuring and Alternative Investments ("MRAI"). She also works closely with other MWBE and emerging manager associations. Prior to Greenberg Traurig, Nanette spent eleven years in the Structured Products and Derivatives department of a major New York law firm serving the financial services sector and working closely with some of the industry's largest hedge funds, mutual funds and pension plans.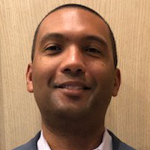 Sasha Bernier
Cheltenham Investments
Senior Vice President
Sasha Bernier is a Senior Vice-President and Investment Committee member of Cheltenham Enterprises, a single family office focused on investing in both debt and equity across all asset classes.
Mr. Bernier also partners with several family offices in South East Asia investing all across the investment spectrum in South East Asia. Mr. Bernier is a member of MAIN (Manila Angels Investment Network)
Mr. Bernier formerly served as a Vice President of Revere Capital, a real estate debt fund with the responsibility for underwriting and structuring new investment opportunities in the real estate debt space.
Sasha Bernier has also worked at investment funds GSC Group, a credit focused hedge fund, and Barrington Capital, a debt and equity event driven hedge fund.
Mr. Bernier graduated from the University of North Carolina at Chapel Hill with a BS in Business Administration and a JD from the University of Pennsylvania Law School.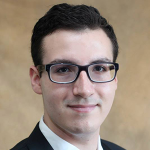 Rodrigo Braga
Braga Investment & Advisory
Director
Rodrigo Braga is a Director for Braga Investment & Advisory, where he focuses on identifying and sourcing direct investment opportunities in the lower middle market. Rodrigo also advises and serves on the board of several of Braga Investment's portfolio companies. Prior to joining Braga Investment Rodrigo worked at BR Partners in its debt capital markets division where he was in charge of setting up and optimising the banks trading pricing models and controls as well as its new stress testing framework for risk compliance measures within the bank. Before that, Rodrigo worked at 340 Partners, an independent investment firm, where he was responsible for identifying and sourcing attractive direct investment opportunities in the lower middle market. 

Rodrigo holds a bachelors degree in Political Science and Economics from Northwestern University.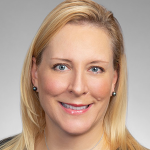 Katherine Hill Ritchie
Nottingham Spirk Family Office
Director
Ms. Hill Ritchie has worked internally for five single family offices and she has been an advisor and consultant to several prominent family offices and companies through her consulting firm, Private Capital Investments. Her previous work history includes advising Simon Group Holdings, Eden Capital, and PEX Global, an investment platform for family offices. She conducted investment research with Palladio Alternative Research SA in Switzerland and was a Senior Analyst and a member of the Investment Committee for the family office Saad Financial Services in Geneva, where she conducted due diligence and manager selection for their $3.5 billion investment portfolio. Before working in Geneva, Ms. Hill Ritchie was in New York City, where she worked as a Director for Wedge Alternatives, a family office backed fund marketing firm and also Hedgefund.net. Katherine received her MBA from the Fordham Graduate School of Business and her BS in Psychology from the University of Maryland. Her Board member activities include being Chair of the NYC ACG Family Office Committee, Global Co-Chair of Advisory Board of the Guild, the Family Office Advisory Board of TriState Capital Private Bank, the Philanthropy and Education Committees of 100 Women in Finance, Fordham Graduate School of Business Overseers Board, ASK (All Special Kids), Lighthouse Organization and Cancer101 and she has been a mentor to three MBA students.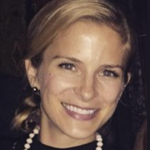 Meahgan O'Grady
Long Point Capital
Head of Origination
Meahgan is the Head of Origination at Long Point Capital, a Lower Middle Market Private Equity firm focused on investing in family, founder, management and employee owned businesses. At Long Point, Meahgan is responsible for sourcing and evaluating new opportunities. She is also an active member of the deal teams, heavily involved with all aspects of transaction execution.  In addition, Meahgan works closely with portfolio company management teams on strategic projects.
Prior to joining Long Point Capital, Meahgan worked at Goldman Sachs, in the Fixed Income, Currency and Commodities Division. Meahgan holds an MBA from Duke University, the Fuqua School of Business and a BBA in Finance from The College of William and Mary's Mason School of Business.
Sponsors
Attendee List
Event Materials
Event Materials
Event Related Questions?
Contact Kara Gomes at kgomes@acgnyc.org or call 212-489-8700 x4
PRICING:
$135 ACG NY/Boston/Philly Members
$175 Members of Other ACG Chapters
$200 Non Member