Image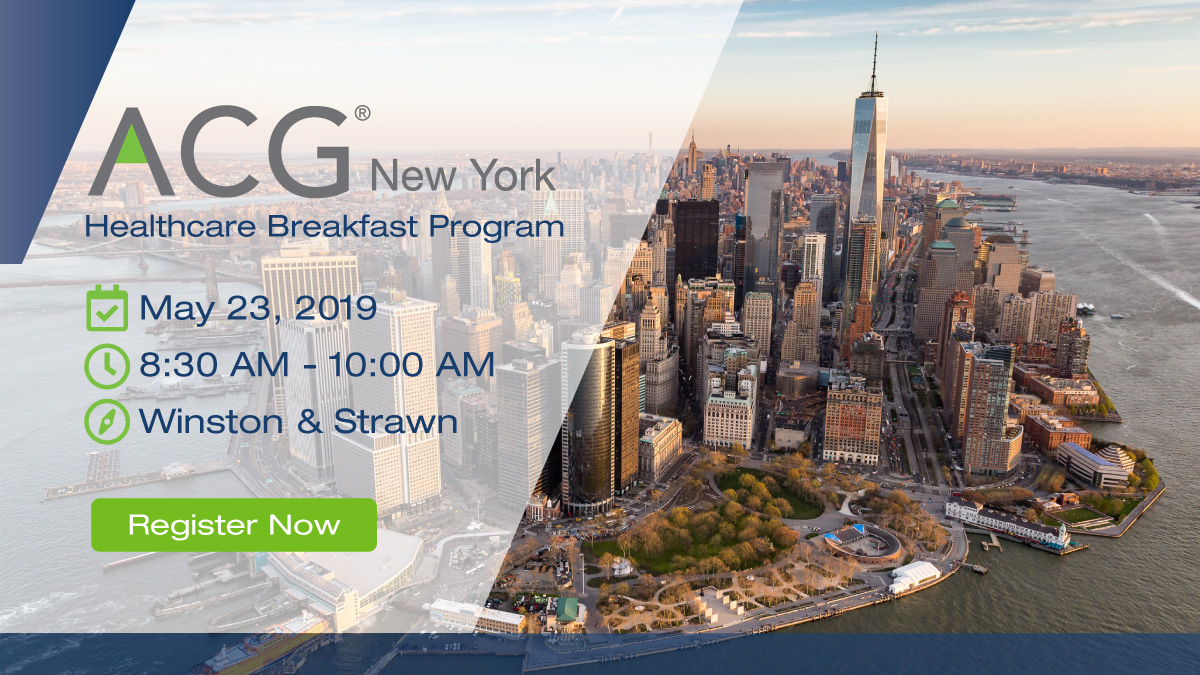 Event Details
When:
May 23, 2019 8:30 AM - 10 AM EDT
Where:
Location Name
Winston & Strawn
Add to Calendar
Overview
Body
THIS EVENT IS SOLD OUT!
THERE WILL BE NO ON-SITE REGISTRATION

Healthcare Deals 2019: Opportunities and Challenges in an Ever-changing Landscape
Panelists will talk about the middle-market health care deal space. They will specifically address the dynamics of the market in 2019, developments in financing, risks and rewards, what subsectors are getting more interest than others, the types of transactions that have occurred and what might be interesting in the future.

PANEL:
Moderator, Ari J. Markenson, Partner, Winston & Strawn LLP
Steven Boyd, Managing Director, Alvarez & Marsal
William Douglass, Managing Director & Group Head, CIT Healthcare Finance
Burk Lindsey, Managing Director, Health Care Services Investment Banking, Raymond James
John McKernan, Principal, The Riverside Company

AGENDA:
8:30am - 9:00am - Breakfast/Networking
9:00am - 9:10am - Introductions
9:10am - 10:00am - Program followed by Q&A

Speakers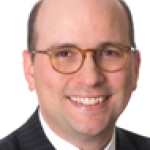 Moderator, Ari Markenson
Winston & Strawn LLP
Partner
Ari Markenson has over 20 years of experience in the areas of health care, law, and business. He advises health care industry clients, including providers and payers, on a broad range of matters with significant experience in the representation of health care providers and suppliers. He represents private equity firms on health care transactions, including significant regulatory, M&A, and portfolio company work, including working in an outside general counsel role. He advises clients on mergers, acquisitions and divestitures, due diligence, corporate matters, legal and regulatory compliance issues, including requirements and conditions for participation; fraud and abuse; HIPAA; and survey, certification, and enforcement issues. Ari assists clients with Medicare, Medicaid, managed care, and private insurance reimbursement issues, and he represents providers in administrative proceedings, acquisitions, obtaining certificate of need approval and state licensure.
Ari writes frequently for industry publications and teaches healthcare law and other health care management and policy topics at the Columbia University Mailman School of Public Health and the School of Health Sciences Practice at New York Medical College.
Steven Boyd
Alvarez & Marsal
Managing Director
Steven Boyd is a Managing Director with Alvarez & Marsal Healthcare Industry Group in New York, with more than18 years of financial, turnaround and operating experience within healthcare serving private equity and corporate clients.
Some of Mr. Boyd's recent assignments include:
Interim CFO

and integration advisor to a Chicago-based  outpatient physical therapy provider, during its $450 million acquisition of a Midwest –based outpatient physical therapy provider where he identified and implemented a plan to realize $20 million synergies and developed integrated operating and financial reporting for the organization.

Advisor to a $200 million national clinical pathology lab on the development and implementation of a $25.0 million transformational performance improvement program focused on reducing corporate & lab costs, consolidating laboratories, redesigning the account management model and eliminating unprofitable service lines, and customers.

Interim President of  $125 million national urgent care provider during the development and implementation of $10.0 million performance improvement plan focused on reducing costs, optimizing geographical footprint, realigning incentive compensation and improving key clinic level processes.

Advisor to a national dermatology practice management company on the development and implementation of a finance and operational improvement program to improve the scalability of the organization and infrastructure, development of integrated reporting and budget process & tools and building an acquisition framework.

Integration advisor to a $285 million dental services organization (DSO) for its $290 million acquisition of a Northeast DSO where he developed and implemented an $9 million synergy plan focused on eliminating duplicative corporate functions and spend, consolidation of facilities, improved contracting, centralization of billing & collections and the roll out new services.

Interim CFO of an $85 million investor-owned diagnostic manufacturer  where he reduced annual operating losses by $13 million, improved financial forecasting and treasury processes and worked cross functionally to improve production planning, inventory, management and make significant reductions in working capital.

Prior to joining A&M, Mr. Boyd was an AVP at Fortis Bank, a high yield Research Associate with Bear Stearns, and an Associate with Eureka Capital Markets.

Mr. Boyd earned a bachelor's degree, cum laude, with a double major in finance and international business from Georgetown University, McDonough School of Business. He has also completed studies at the London School of Economics and was a licensed NASD General Securities Registered Representative (Series 7 and 63).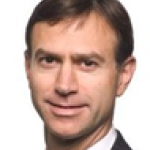 William Douglass
CIT Healthcare Finance
Managing Director and Group Head
William Douglass is Managing Director and Group Head of CIT Healthcare Finance.  He is responsible for overseeing CIT's financing and advisory activities in the healthcare sector, including syndicated cash flow financings, asset based loans and real estate financings.

Areas of Expertise:
Healthcare Lending

Leveraged Finance

Buy-side and sell-side financing

Credit analysis, underwriting and deal execution

Prior to joining CIT in 2009, Douglass spent 10 years with Citigroup, focused on middle market leverage lending and junior debt, covering multiple industries with responsibilities including origination, underwriting, and portfolio management. From 2000 to 2005, he worked in the Business Finance Group, providing senior debt financing to companies located throughout the U.S. (leverage finance, asset based and investment grade). In 2006, he joined Citi Special Situations, a multi-strategy principal investment group, to help launch the fund's middle market junior debt strategy providing capital solutions including unitranche, second lien, mezzanine and equity co-investments. Douglass began his career with SouthTrust Bank.

He received a BA in Managerial Economics from Hampden-Sydney College and an MBA from Samford University School of Business.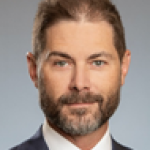 Burk Lindsey
Raymond James & Associates, Inc.
Managing Director, Health Care Services Investment Banking
Burk Lindsey co-leads Raymond James' coverage of the health care services and provider segment.  He focuses on mergers and acquisitions as well as private and public financing transactions.  He has significant experience in alternate site, behavioral health, distribution, senior care, home health, and hospice and particular expertise working with health care focused private equity firms as both buyers and sellers.  Over a 23-year career, he has advised on over 150 transactions with aggregate value in excess of $15 billion.  Prior to joining Raymond James, he held investment banking and merchant banking positions with Equitable Securities Corporation and ING Capital Corporation, respectively, focusing on health care with both groups.
Raymond James & Associates is the largest investment banking firm based outside of New York and the nation's largest independently-owned firm.  The Firm has been one of the nation's leading middle market M&A advisors for transactions under $500 million over the last five years.  The Firm's Health Care Investment Banking Group is one of the nation's oldest, largest, and most successful middle-market health care-focused advisory services practices.  Over the past three years, the Firm's Health Care Group has advised on over 85 transactions with an aggregate value of over $11 billion.  The Firm's Health Care Investment Banking Group focuses on Health Care Services, Health Care Technology, Medical Technology, and Life Sciences, with offices in Nashville, New York, Chicago, Denver, and San Francisco.  The Group's bankers provide a broad range of advisory and capital-raising services to growing health care companies and health care-focused sponsor groups.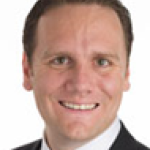 John McKernan
The Riverside Company
Principal
John is a Principal at The Riverside Company in New York where he has executed transactions in a wide variety of sectors including healthcare, subscription software, and business services.  John currently serves on the board of Alsana, CertaSite, and The Dermatology Group.  John was also involved with the firm's investments in Arcos, NAVEX, and Soothe and previously served on the board of Grace Hill and IDOC. Prior to joining Riverside in 2010, John was an Associate at First Capital Partners.

Prior to First Capital Partners, John worked in Investment Banking with First National Mergers and Acquisitions.

John graduated from Creighton University with a B.S.B.A in Accounting and Finance and is a CFA Charter holder
Sponsors
Attendee List
Event Materials
Event Materials
Event Related Questions?
Contact Kara Gomes at kgomes@acgnyc.org or call 212-489-8700 x4