Image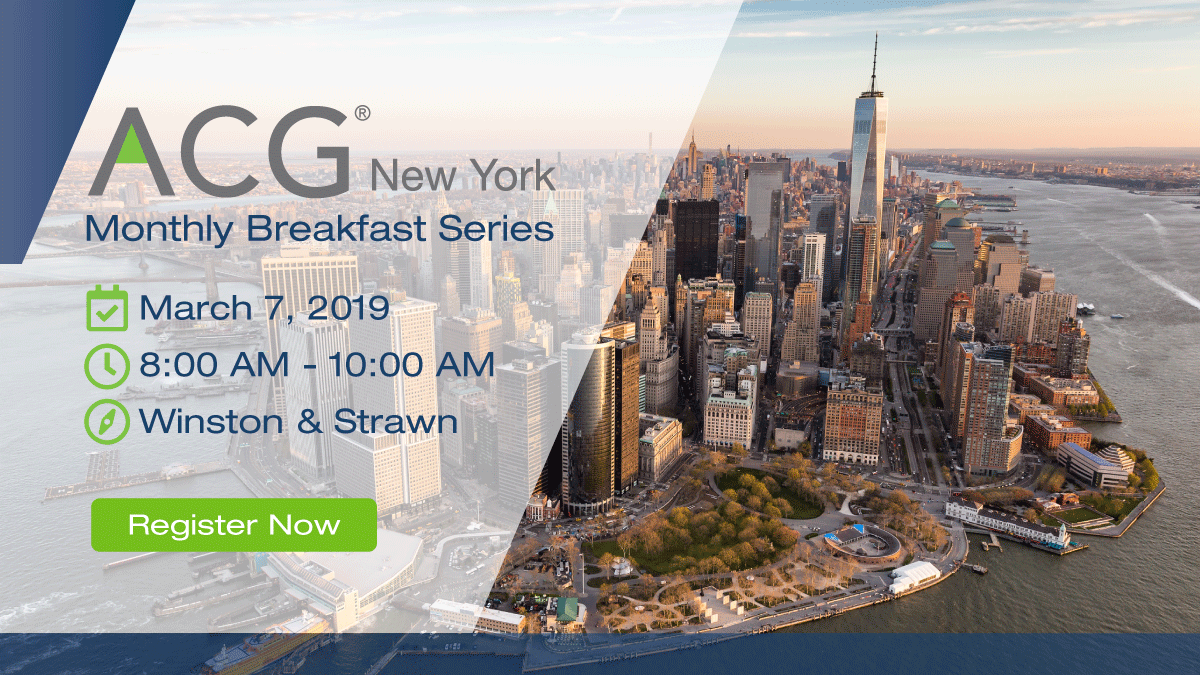 Event Details
When:
March 7, 2019 8 AM - 10 AM EST
Where:
Location Name
Winston & Strawn
Add to Calendar
Overview
Body
Co-Investing Between P/E Funds & Independent Sponsors:
Winning Strategies to Maximize Your Deal-Flow and Increase Your Returns
Co-investment between traditional Private Equity Funds and Independent Sponsors is on the rise and the trend is expected to continue for 2019.  As an alternative approach to the traditional PE Fundraising process, more and more middle-market PE Groups are co-investing with Independent Sponsors, gaining flexibility and industry experience. Join us for a discussion on the trend in alternative investment models.
Our Speakers will provide their perspectives on trends that include :
What are the issues and pitfalls facing the co-investment process to help you with the do's and don'ts when considering co-investment opportunities?

What other co-investment models have PE Professionals used to execute on deals much larger than fund size would allow?

Hear about structuring transaction fees, monitoring fees, management fees, and carried interest with Independent Sponsors to increase to create the best alignment of mutual interests.

How can co-investment increase your deal-flow for 2019?

What do PE Firms look for to partner with the right Independent  Sponsor and vice versa?
Panelists

Moderator,
Scott Naidech
, Partner, Winston & Strawn
Ann Chung
, Principal, Fremont Private Holdings
Paul Davis
, Partner, TZP Group
Jonathan Dobres,
Managing Director, Flexis Capital
Richard Erickson
, CO-Founder & Managing Director, Lightview Capital
Sheon Karol
, Managing Director, The DAK Group Investment Bankers

speaker biographies below...
Speakers
Moderator, Scott Naidech
Scott Naidech has extensive experience representing U.S. and non-U.S. private fund sponsors in the structuring, establishment, and operation of their funds. He has formed buyout, growth capital, energy and infrastructure, real estate, and venture capital funds ranging in size from $50 million to over $15 billion of committed capital. His clients include investment advisers and alternative asset managers based in the U.S. and across the globe, including Latin America and other emerging markets. He also regularly represents institutional investors and family offices on their investments in private funds, and asset managers and investment advisers on their regulatory and compliance needs.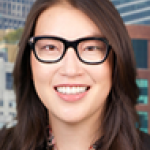 Ann Chung
Fremont Private Holdings
Principal
Ann Chung joined Fremont Private Holdings in 2018 as a Principal. Ann focuses on sourcing, evaluating and executing direct private investments on behalf of FPH. 
Prior to joining Fremont, Ann was a Principal at J.H. Whitney, a middle market private equity fund focused on making control investments in the consumer, industrial, and health care sectors. Earlier in her career, Ann was a Vice President at Swander Pace Capital. Ann's other previous work experience includes being a member of the investment teams at DLJ Merchant Banking and Catterton Partners. Ann began her career in the investment banking division of Wachovia Securities. 
Ann holds a Bachelor of Science in Commerce from The University of Virginia and an MBA from The Wharton School of the University of Pennsylvania.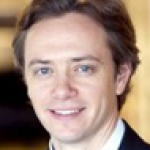 Paul Davis
Paul Davis is a Partner at TZP Group, a New York-based private equity fund with over $1.3 billion of committed capital across four funds targeting lower middle market business and consumer services companies.  These verticals include franchising, outsourced business and IT services, marketing and media services, travel and hospitality, real estate services and specialty finance. TZP Group aims to be a "Partner of Choice" for entrepreneurial owners and management teams by taking an active, collaborative and creative approach to maximizing value in each investment. 
Prior to TZP Group, Paul was a member of The Walt Disney Company's corporate strategic planning department assisting its divisional CEOs with new business development, geographic expansion initiatives and strategic acquisitions.  Paul began his career as a Financial Analyst in the Investment Banking Division of Citigroup Inc., where, during his tenure, he worked on numerous M&A and financing transactions.  Paul currently serves as a member of the Boards of Directors of Media Storm, Cloud5, Hylan Group, Pyramid, and Dwellworks.
Paul received his B.B.A. in Finance and Accounting from the University of Michigan in 2002 and his M.B.A. from Harvard Business School in 2008.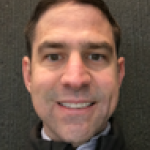 Jonathan Dobres
Flexis Capital
Managing Director
Mr. Dobres joined Flexis Capital at its founding in 2009. Prior to joining Flexis, Mr. Dobres was a Vice President at a multi-strategy hedge fund, where he focused on private equity investments and public investments in the media and communications sectors. From 2005 to 2008, Mr. Dobres was a Vice President and prior to that an Associate in the Technology, Media & Telecommunications Investment Banking group at Bear, Stearns & Co. where he advised companies and financial sponsors on mergers and acquisitions and debt financings. From 2002 to 2005, Mr. Dobres was an attorney in the mergers and acquisitions group of Sullivan & Cromwell LLP. Mr. Dobres received a B.B.A. with distinction from Emory University in 1999, and a J.D. with honors from the Georgetown University Law Center in 2002.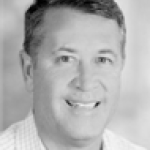 Richard Erickson
Lightview Capital
CO-Founder & Managing Director
Richard Erickson is a Co-Founder and Managing Director of Lightview Capital. Mr. Erickson is a proven technology operating executive and investor with over 33 years of combined operating and investment experience. Prior to Lightview, he served as General Partner with Updata Partners, a growth equity investment fund focused on market leading software, internet and business services companies. While at Updata, Rich Erickson served on the Board of Directors for Acclaris (sold to Towers Watson), Jobs2Web (sold to SAP), Redvision (sold to First American), Interactions, and RES Software (sold to Ivanti).
In his 22 year plus operating career, Erickson held numerous positions as a technology executive at industry leading public and private Software and Services companies including; Alphanet Solutions (ALPH-NASDAQ) – sold to Ciber (CBR-NYSE), iXL (IXL-NASDAQ) – sold to Scient (SCNT-NASDAQ), Excelan (EXLN-NASDAQ), and Digital Network Associates. His deep operating experience as an entrepreneur, senior executive and CEO provide a unique perspective in adding value to high growth companies. Rich graduated from Villanova University with a Bachelor of Science in Mechanical Engineering.
Rich Erickson currently serves on the board of directors of Acuant, NexusTek and The Clarke Companies.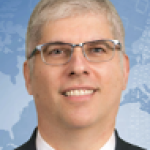 Sheon Karol
The DAK Group
Managing Director
Sheon Karol has a rare combination of executive, turnaround, legal, and finance experience that covers every facet of the middle market M&A transaction process.
Winner of the "Boutique Investment Banker of the Year" Atlas Award (2018), Sheon leads processes for U.S. and international companies in both healthy and stressed M&A transactions.
In his 30-year career, Sheon has negotiated numerous transactions in a wide range of diverse industries including: manufacturing, bio-tech, pharma, for-profit education, medical research, agriculture, consumer goods, food & grocery, sports and technology.
He has served in senior positions for clients, including CRO of a $1 billion company, for which he renegotiated the company's debt and avoided a bankruptcy filing.  
Among his transactions: served as SVP of Winn-Dixie and managed the company's sale of assets in excess of $200 million and the disposition of 326 stores; guided the sale of Farmland's nitrogen fertilizer business; and advised the CRO in the sale of the Texas Rangers baseball team.
Sheon is an expert in using auctions as a value-enhancing technique and recently advised UCCs in the successful sales of Violin Memory, a Silicon Valley flash data storage company (winner of a 2018 M&A Advisor Award and 2018 Atlas Award), and the assets of Lily Robotics, a San Francisco drone company.  

Sheon serves as co-Trustee for the Violin Memory Distribution Trust and Trustee of the Lily Robotics Trusts.

Sheon is a frequent speaker at industry events and a prolific author. He is a member of the American Bankruptcy Institute and the Turnaround Management Association (TMA). He has served on the Board and as a Vice President of the TMA-NY Chapter. He earned a JD at Yale University and a BA at Yeshiva University.
Sponsors