Image
Event Details
When:
April 10, 2019 11:30 AM - 1:30 PM EDT
Where:
Location Name
The Yale Club
Add to Calendar
Overview
Body
Hot Sectors for Middle Markets Private Equity in 2019

Driven by changes in technology and industry, some middle market sectors may experience high levels of activity in 2019. These hot sectors include:
Manufacturing and Industrials
Technology and Media
Healthcare
Consumer Products
What does this mean for dealmakers? Find out from our panel of experts who are the most active investors in these sectors.

PANELISTS
Moderator, Andrew Hulsh, Partner, Pepper Hamilton LLP
Michael Muzzy, Founder/Managing Director, Equity Transfers
Jared Nagae, Vice President, Qilvest Private Equity
Meahgan O'Grady, Head of Origination, Long Point Capital
Don Ritucci, Managing Director, Jefferies LLC
Speakers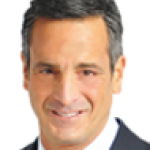 Moderator, Andrew Hulsh
Pepper Hamilton LLP
Partner
Andrew Hulsh is a partner and vice chair of the Corporate and Securities Practice Group of Pepper Hamilton LLP, resident in the New York office. His practice is focused on domestic and cross-border private equity-backed and strategic mergers and acquisitions involving private and publicly-listed companies; private equity and venture capital fund formation; shareholder activist matters, including proxy contests and other negotiated and unsolicited contests for corporate control; capital markets transactions, including initial and secondary public offerings and private placements of equity and debt securities; general public company representation under U.S. securities laws; and venture capital investments. Over the course of his career, Mr. Hulsh has led a number of the world's most recognized mergers, acquisitions, public offerings and fund formation transactions.
Mr. Hulsh has significant experience handling transactions involving companies based outside the United States, including the Nordic region of Europe, Latin America, the United Kingdom, the Russian Federation and Asia. His clients include public and privately held companies and firms, including leading private equity sponsors, hedge fund managers, investment banks and other financial institutions. Mr. Hulsh has considerable involvement with a number of industries, including security and defense, alternative energy, technology, outsourcing, telecommunications, life sciences and aviation.
Known for his insight into private equity and asset management, Mr. Hulsh frequently serves as a featured speaker at prominent conferences throughout the world on topics involving private equity, M&A and asset management, and as a regular resource for leading television shows and publications including CNBC, The Wall Street Journal, Bloomberg News, Buyouts magazine, Dow Jones Newswire, Law360, Thomson Reuters and The Deal. In addition, Mr. Hulsh has authored many articles involving topical corporate law issues that have been published in premier books, journals and periodicals relating to private equity, M&A, board fiduciary duties and asset management. Mr. Hulsh also served for more than six years on the Board of Directors of a well-known, publicly-held international telecommunications company.
Prior to joining Pepper, Mr. Hulsh served as co-leader of the North American private equity practice of a prominent international law firm.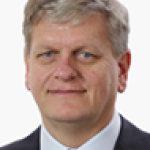 Michael Muzzy
Equity Transfers
Founder/Managing Director
Mike Muzzy is an experienced Investment Banker focusing on sell-side M &A engagements, using his expert, high touch and always personal approach.

Mike founded his M&A consulting firm, Equity Transfers, in 1996. Mike has worked on hundreds of transactions in multiple industries, and has deep experience in manufacturing, distribution, healthcare, pharmaceutical, aerospace, real estate, entertainment, automotive, insurance, graphic arts, advertising, facilities management, education, staffing, and service industries.

Mike's recent experience includes CEO/COO and CFO assignments in transitional roles for companies he had later sold. He is a co-founder, member of the board and CFO of Michigan based Home Advantage Dialysis, LLC, the first freestanding dialysis center accredited by Joint Commission in the World. Recent transactions include the sale of Long Island Truck Parts to Fleet Pride, Building Blocks to Enzo Biochem and PE owned CWP to a private investor.

Mike was the CFO/Director of Strategy of Bennett X-Ray Technologies; at that time, the largest manufacturer of diagnostic imaging equipment in the World. Bennett created a multitude of high tech, world and industry, leading medical devices, including the industries' first "spot" and "full breast" digital cameras. Bennet gained global recognition and received multiple honors, including the President of the United States of America's "E" Award for Excellence in Exporting, New York State's Excelsior Award, Diagnostic Imaging's Innovation of the Year Award, The Global Vision 2000 Award, The America Cancer Society's Corporate Caring Award, and ACIT's Business Leadership Award.

Mike developed his multi-disciplined experience with middle market companies while working in a National accounting and consulting firm. He was a member of the firm's Continuing Education Instruction Team, National Quality Review Team and led the Regional Real Estate and Leisure Time Consulting Team.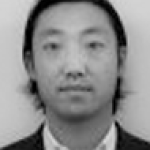 Jared Nagae
Quilvest Private Equity
Vice President
Jared is a Vice President at Quilvest Private Equity. He works on sourcing, execution and due diligence of direct buyout investments. As a family office, Quilvest focuses on investment opportunities in which it is able to partner with family-owned businesses / owner-operator businesses in the lower middle market in North America and western Europe in the business services, industrials and consumer / retail sectors.
Prior to joining Quilvest, Jared worked at Lazard Middle Market. Jared holds a B.S. from Northwestern University and an M.B.A. from the University of Chicago Booth School of Business.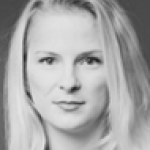 Meahgan O'Grady
Long Point Capital
Head of Origination
Meahgan is the Head of Origination at Long Point Capital, a Lower Middle Market Private Equity firm focused on investing in family, founder, management and employee owned businesses. At Long Point, Meahgan is responsible for sourcing and evaluating new opportunities. She is also an active member of the deal teams, heavily involved with all aspects of transaction execution.  In addition, Meahgan works closely with portfolio company management teams on strategic projects.

Prior to joining Long Point Capital, Meahgan worked at Goldman Sachs, in the Fixed Income, Currency and Commodities Division. Meahgan holds an MBA from Duke University, the Fuqua School of Business and a BBA in Finance from The College of William and Mary's Mason School of Business.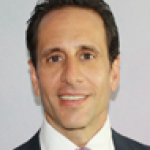 Don Ritucci
Jefferies LLC
Managing Director
Don Ritucci is a Managing Director in the Healthcare Investment Banking Group at Jefferies LLC and is based in New York.  He has over 20 years of bulge bracket and middle market investment banking experience, including new business origination, client coverage and transaction execution and oversight. He has completed over 50 healthcare advisory and financing transactions, with an aggregate deal value in excess of $50 billion.  Prior to joining Jefferies, Mr. Ritucci was a Managing Director at Imperial Capital LLC, a full service, middle market investment bank, where he led the firm's Healthcare and Financial Sponsors groups.  Prior to Imperial Capital, Mr. Ritucci was a Managing Director at UBS Securities LLC,  spending 13 years in both the Global Healthcare Group and the Global M&A Group. He also spent six years in public accounting at Price Waterhouse LLP.
Mr. Ritucci has an M.B.A. from the University of Michigan Ross School of Business and a B.S. from Boston College.
Sponsors
Attendee List
Event Materials
Event Materials
Event Related Questions?
Contact Kara Gomes at kgomes@acgnyc.org or call 212-489-8700 x4