Image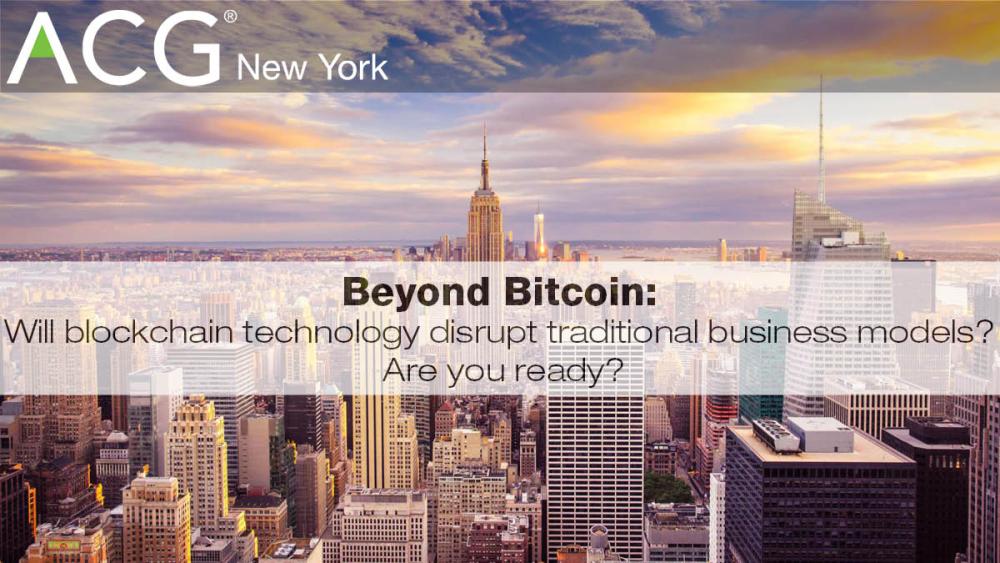 Event Details
When:
March 8, 2018 11:30 AM - 1:30 PM EST
Where:
Location Name
The Yale Club
Add to Calendar
Event Secondary Body
Registration will close at 5:00pm on March 6th

Beyond Bitcoin: Will blockchain technology disrupt traditional business models? Are you ready?
Please join ACG New York for an informative discussion on blockchain technology, cryptocurrency, and how it will affect the future of traditional industries. Our panelists will discuss the basics of how blockchain works, and its impact on capital markets and beyond:
Practical uses: how blockchain and tokenization can help portfolio companies modernize and streamline their businesses models

Regulatory landscape: how blockchain will change global commerce, future concerns/challenges and what you need to know

Investing: features of useful blockchain applications, and what to avoid
PANELIST:
Moderator, Ashleigh Schap, Director of Business Development, Dorilton Capital
Gregory Diprisco, Partner, Distributed Capital Partners
Cristina Dolan, Co-Founder and COO, iXledger
James Haft, Co-Founder, CryptoOracle
Gagan Jain, Senior Manager, Blockchain & DLT Consulting, Cognizant
Chair: Ashleigh Schap, Dorilton Capital
Co-Chairs: Corey Massella, UHY Advisors NY, Inc. and Jessica Baron, Centennial, Inc.
Hosted by:
ACG