Image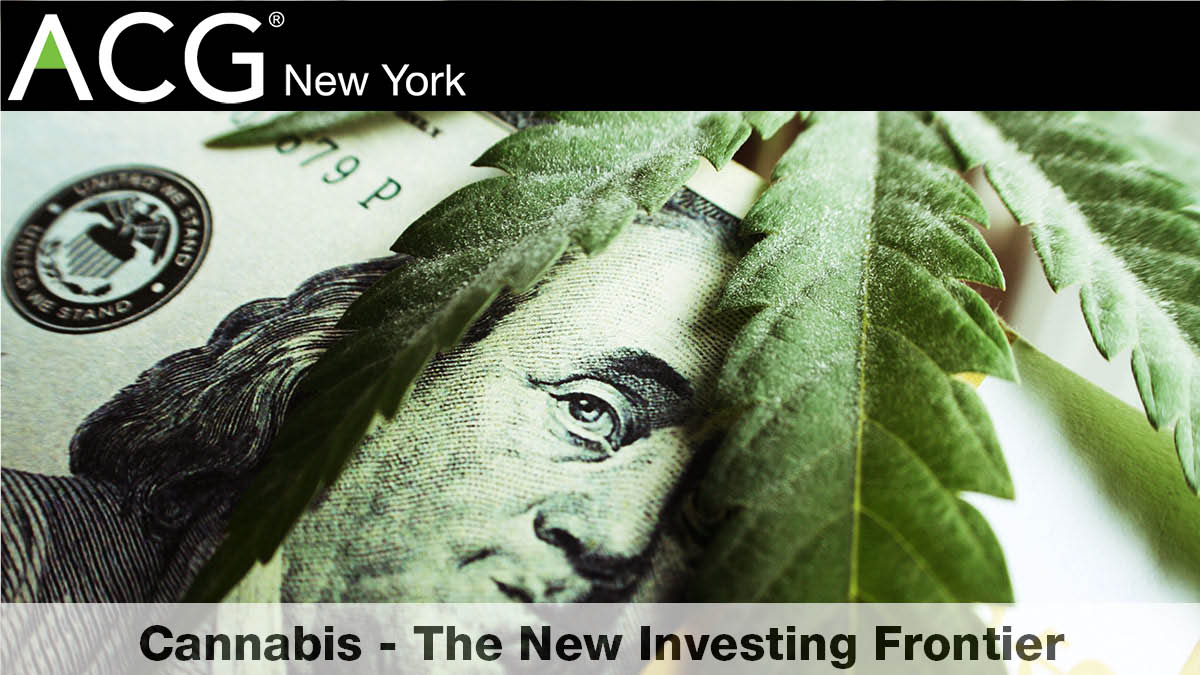 Event Details
When:
April 17, 2018 11:30 AM - 2 PM EDT
Where:
Location Name
The Yale Club
Add to Calendar
Event Secondary Body
EVENT CLOSES AT 12:00PM ON APRIL 16th



Cannabis - The New Investing Frontier
The cannabis industry is poised for huge growth in 2018 and into 2019 assisted by rise of marijuana legalization for both medical and recreational use. Join us for this lively and informative panel discussion on the Cannabis Market on Tuesday, April 17th.

* Federal vs. State regulation – will there be a showdown over marijuana laws?
* Legalization is an unstoppable trend. The US market is expected to double in 2018. What is the opportunity for early investors?
* Key sectors to focus on for investment within the cannabis industry.
* Given the constantly changing business climate, what challenges, struggles and potential failures lie ahead?
Panelist


Moderator, Brad McGowan, Private Equity Coverage, SolomonEdwards / Pickwick
Jeff Finkle, Portfolio Manager, Viridian Ventures Cannabis Fund
Patricia Heer, Special Counsel, Duane Morris LLP
Skip Motsenbocker, President,  Floris Capital Management, LLC
Harrison Phillips, Vice President, Viridian Capital Advisors, LLC
Event Chair: Phil Dubinsky, Thoroughbred CFO
Vice Chair: Brad McGowan, SolomonEdwards / Pickwick
ACG CUP® Final Round II Competition
The final ACG Cup competition round II will be held at the Yale Club on April 17, 2018. The winning team will be announced during the ACG New York luncheon program.
The ACG CUP is a competition among the best and brightest students from the NY metro area MBA programs. We thank Baruch, Fordham, Hofstra, NYU, Pace and St. Johns for participating.

We hope that you will join us at the luncheon to congratulate the winners!
Hosted by:
ACG