Image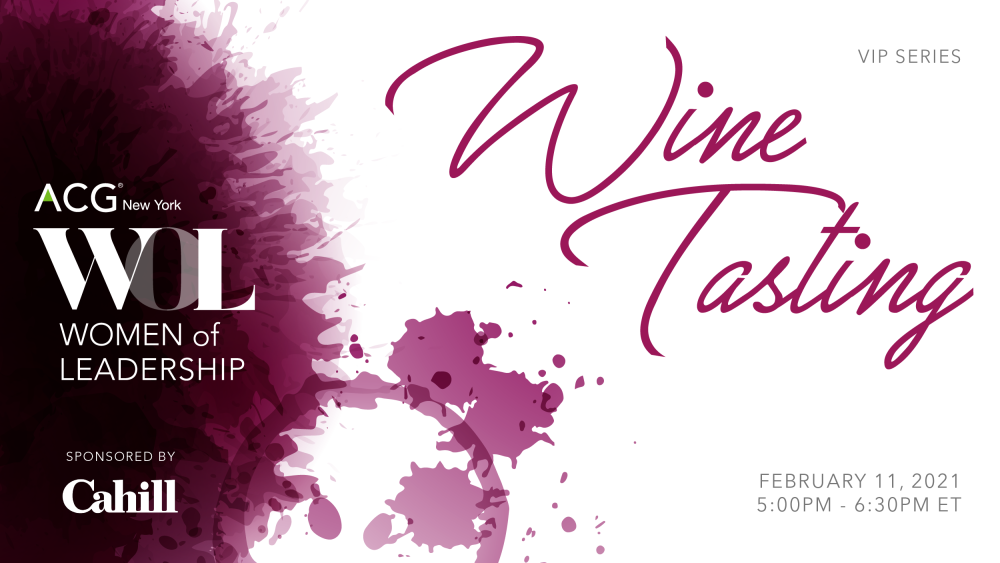 Event Details
When:
February 11, 2021 5 PM - 6:30 PM EST
Where:
Add to Calendar
Overview
Body
This event is now sold out -- we look forward to seeing you at our next event!
Join us for another fun and educational Virtual Blind Wine Tasting event with Lifetime Vintage! You will receive four anonymous wines (all in 375ml half bottles) and we will work together in small groups with a trained sommelier to play a fun and competitive guessing game to identify the wines. Each team will be "scored" on how well they can guess the varietal and vintage. The winning team will receive a prize. 
This event is by invitation only. Please contact
Vikash Magdani
with any questions or to find out if you qualify to attend.
Sponsors
Attendee List
Event Materials
Event Materials
Please contact Kellie Green at kg@acgnyc.org for more information.
Pricing: 
$40 for ACG NY Members
$50 for Invited Guests