Image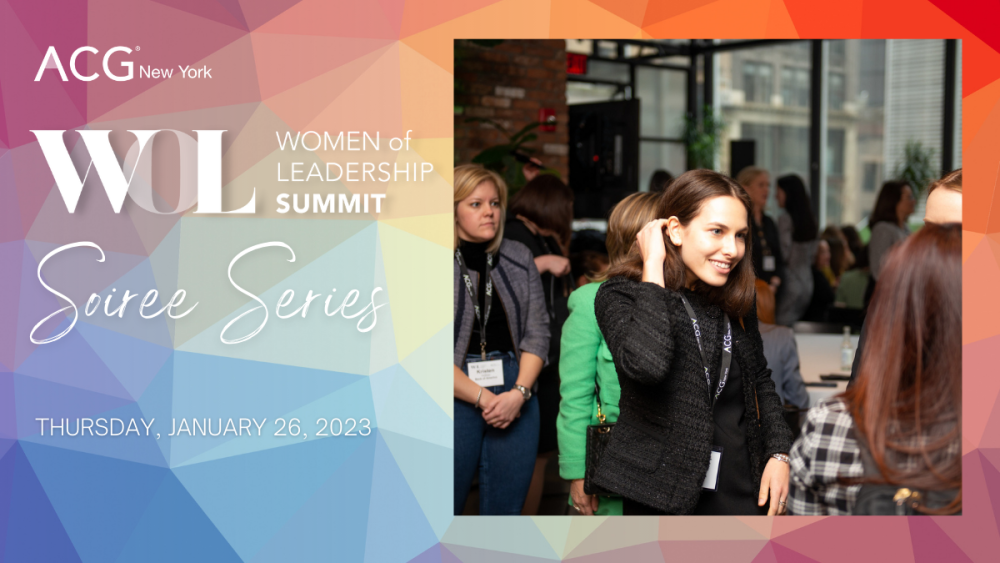 Event Details
When:
January 26, 2023 6 PM - 9 PM EST
Where:
Location Name
The Penn Club of New York
Add to Calendar
Overview
Body
Join us on January 26 as we discuss how the right approach to negotiation in a deal environment can improve and add value to your career. Hear from expert negotiators who weigh in on such topics as:
What negotiation challenges come up frequently and how to overcome them
Effectively leveraging your current skills
Assessing old and new trends in negotiation
Opportunity Assessment: How to determine your BATNA (Best Alternative to a Negotiated Agreement)
Registration is now closed for this event.
Event Secondary Body
SPEAKERS 
Image

Image

Image

Image

Kathy Holub
Lecturer
Columbia Law
Lecturer

Michelle Greenberg-Kobrin
Professor of Law
Cardozo Law School

Andrea Kupfer Schneider
Professor of Law
Benjamin N. Cardozo
School of Law, Yeshiva University

Katerina Yiannibas
Lecturer
Columbia Law 
School
MODERATORS
Image

Image

Ariail Barker
Vice President
Clearview Capital

Kimberly C. Petillo-Décossard
Partner, Co-Chair, M&A and Corporate Advisory
Cahill
HOST
Image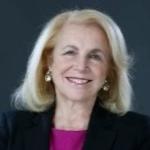 Rosalind Rock
President
Rock International
Thank you to our Partners
Meet an ACG NY Ambassador
Not a member?  Meet ACG NY Ambassador Sarah Hammer on January 26th. Sarah will be in attendance to participate as well as answer questions regarding ACG membership and benefits.  Contact Sarah in advance with any questions
Image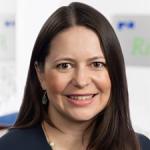 About Women of Leadership Committee
ACG NY Women of Leadership was founded in 2008. While embracing and maintaining the principles and goals of ACG and the NY Chapter, WOL specifically focuses on facilitating connections between women leaders in the deal-making community so that they can share experiences, needs, contacts and overall, help one another succeed. The WOL Networking Soirees is dedicated to providing female leaders a forum to connect and network.
 
Join us for this very special woman of Leadership Soiree on January 26th, wherein we will discuss the art of negotiations.CHECK OUT THE FULL SERIES & DATES
SIGN ME UP FOR THE FULL SERIES
Bios
Image

Kathy Holub
Columbia Law
Lecturer

Kathy Holub is a consultant with 20 years of experience in conflict resolution and family dynamics. In her practice she works primarily with families to resolve conflicts over estates, family enterprises and generational transitions. She also serves as a strategic coach for individual clients and business teams.
Kathy's approach to consulting is grounded in her love of teaching. She is a Lecturer at Harvard and Columbia law schools, where she has taught negotiation for many years. She is also a seasoned negotiation trainer who has helped thousands of senior executives and professionals become better negotiators. She has conducted programs for Regeneron Pharmaceuticals, the Brunswick Group, Naspers, Cleary Gottlieb, the Financial Industry Regulatory Authority (FINRA), the Clinton Foundation, Columbia University, the U.S. Bankruptcy Court, Montefiore Medical Center, and the New York City Council, among others. She is a frequent speaker on negotiation-related topics.
A former journalist and Pulitzer Prize-winner, she has edited four books, including "Bargaining With the Devil: When to negotiate, When to Fight," by Robert H. Mnookin (Simon & Schuster 2010).
She holds a JD from Yale Law School and a bachelor's degree from Harvard University. She clerked for then-Judge Sonia Sotomayor in the Southern District of New York and practiced law for two years before moving into teaching and consulting. She is based in New York City.
Image

Michelle Greenberg-Kobrin
Professor of Law
Cardozo Law School

Michelle Greenberg-Kobrin is a Professor of Law at Cardozo Law School and the Founding Director of the Program on Leadership at the Heyman Center for Corporate Governance.  Professor Greenberg-Kobrin is a Lecturer-in-Law at Columbia Law School, where she served as Dean of Students, and holds an appointment at Columbia's Teachers College. She teaches in the areas of negotiation, leadership, transactional law, corporate and intellectual property law. Professor Greenberg-Kobrin frequently consults and lectures to leaders in the business, legal, educational and non-profit worlds on a range of issues including negotiation, leadership, conflict resolution, strategic planning, work-life balance and corporate and intellectual property law. Prior to her appointment to Columbia, she was an attorney in the corporate, securities, and financial Institutions groups at Arnold & Porter LLP.  She received both her BA and her JD from Columbia University. She serves on a number of not-for-profit boards and lives in New York with her husband and their four children.
Image

Andrea Kupfer Schneider
Professor of Law and Director of the Kukin Program for Conflict Resolution
Benjamin N. Cardozo School of Law, Yeshiva University

Andrea Kupfer Schneider is a Professor of Law and Director of the Kukin Program for Conflict Resolution at the Benjamin N. Cardozo School of Law, Yeshiva University.  She has taught Dispute Resolution, Negotiation, Ethics, and International Conflict Resolution for over 25 years.  She frequently publishes law review articles and book chapters on negotiation, gender, international conflict and dispute systems design.  Professor Schneider has co-authored three textbooks, Dispute Resolution: Beyond the Adversarial Model (3d Ed., with Lela Love, Carrie Menkel-Meadow, and Michael Moffitt), and with Love and Menkel-Meadow, Negotiation: Processes for Problem-Solving and Mediation: Practice, Policy, and Ethics. Other books include: Creating the Musee D'Orsay: The Politics of Culture in France (25th Anniversary ed.); Discussions in Dispute Resolution: The Foundational Articles, edited with Art Hinshaw and Sarah Cole (which won the 2021 CPR Annual Book Award); Negotiating Crime: Plea Bargaining, Problem Solving, and Dispute Resolution in the Criminal Context with Cynthia Alkon; Negotiation Essentials for Lawyers and The Negotiator's Desk Reference, both co-edited with Chris Honeyman, as well as Smart & Savvy: Negotiation Strategies in Academia which she co-authored with her father David Kupfer. Andrea is a founding editor of Indisputably, the blog for ADR law faculty, and started the Dispute Resolution Works-in-Progress Annual Conference in 2007.  She was named 2009 Woman of the Year by the Wisconsin Law Journal and, in 2016, gave her first TEDx talk entitled Women Don't Negotiate and Other Similar Nonsense.  She was named the 2017 recipient of the ABA (American Bar Association) Section of Dispute Resolution Award for Outstanding Scholarly Work and is a member of the American Law Institute.  Andrea regularly gives negotiation trainings around the world to corporations, law firms, court systems, and, most recently, has focused on faculty in the STEM and medical fields under several federal grants.  She received her A.B. cum laude from Princeton University and her J.D. cum laude from Harvard Law School. 
Image

Katerina Yiannibas
Lecturer
Columbia Law School
Katerina Yiannibas is an educator and values-driven policy advisor for cross-border conflict management and prevention. She is an associate professor at the University of Deusto in San Sebastian, Spain and a Lecturer in law at Columbia Law School in New York City, USA. An anthropologist and lawyer by training, she teaches negotiation in both faculties with a focus on the intersection of diverse cultural contexts. Her current scholarship and policy work focuses on how to manage inequalities in the design of non-judicial remedies so as to promote access to justice; ranging from the design of company-based grievance mechanisms to international rules for business and human rights arbitration. In her consulting work, she works to improve workplace culture by centering diversity, equity and inclusion in the strategies and the operations of her clients. Her professional experience encompasses work in government, NGOs, and education around the world: Central America, Southeast Asia, Western, Northern and Southern Africa, Europe and the Middle East. Yiannibas received her J.D. from Columbia Law School, where she was a Harlan Fiske Stone Scholar. She received her A.B., summa cum laude, from Duke University in Cultural Anthropology. Additionally, she is a certified mediator by the New York Peace Institute and a Fellow of the American Bar Foundation.
Image

Ariail Barker
Vice President
Clearview Capital
Ariail is a Vice President at Clearview Capital, a middle market private equity firm based in Stamford, CT. Prior to joining Clearview, Ariail was a Senior Director at 7 Mile Advisors where she was head of the business development and sponsor coverage team.
Image

Kimberly C. Petillo-Décossard
Partner, Co-Chair, M&A and Corporate Advisory
Cahill
As co-chair of Cahill's M&A and Corporate Advisory practice group, Kimberly advises corporations, boards, private equity firms and family offices on complex business law matters, focusing on mergers and acquisitions and other strategic transactions. She also advises on acquisition finance, growth equity and other minority investments, governance, disclosure and compliance matters. Recognized as a Dealmaker of the Year by The American Lawyer in 2022, Kimberly has also been named one of the "Most Influential Women in Mid-Market M&A" by Mergers & Acquisitions magazine, has been featured in The Deal's Women in Dealmaking and recognized as a leading Corporate/M&A lawyer by Chambers USA in the New York region. Kimberly was named a Mergers & Acquisitions MVP by Law360 in 2021 and was recognized in The American Lawyer's 2021 inaugural list of Northeast Trailblazers. She has also been named among the Notable Women in Law by Crain's New York Business for 2020 and 2022.
 
A highly-sought speaker and author on M&A, transactional matters and corporate governance topics, Kimberly has written pieces for The Deal, Corporate Board Member, New York Law Journal and Directorship, a publication of the National Association of Corporate Directors. She has both moderated and spoken on panels at The Deal Economy Conference in New York, served on a panel sponsored by the ABA's Women in M&A Task Force, moderated an M&A discussion at BIO's CEO Conference and co-chaired Thomson Reuters' NY M&A Forum, among others.
 
Kimberly currently serves as Cahill's Co-Administrative partner. She founded the Women's Leadership Initiative ("WLI") at Albany Law School and chairs the WLI Advisory Committee. Kimberly also serves on the Board of Trustees at Albany Law School and on New York-Presbyterian's Leadership Council on Children's and Women's Health. 
Image

Rosalind Rock
President
Rock International
Rosalind is President of Rock International (Merisis Advisors India affiliate) an advisory firm that sources capital for startups and growth companies, arranges strategic partnerships, and does cross-border M&A. Rosalind earned an MBA in Finance and International Business from New York University's Stern School of Business. Rosalind was an active member of the Stern Alumni Entrepreneurship Committee. In 2017, She was invited by the U.S. and Indian governments to participate in the Global Entrepreneurship Forum held in Hyderabad.
Hosted by:
ACG
Event Materials
Event Materials
Please contact ACG New York for more information.
Pricing:
$275 ACG Member 
$295 Non-Member 
$395 Service Provider