Image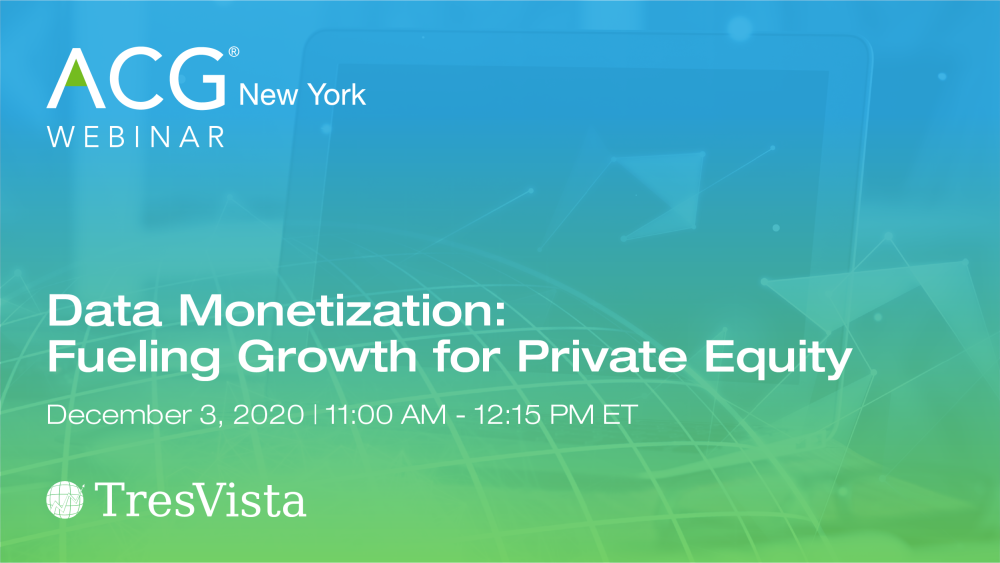 Event Details
When:
December 3, 2020 11 AM - 12:15 PM EST
Cost:
Free
Where:
Add to Calendar
Overview
Body
Private equity investors have invested in companies across industries, sizes, and geographies, and the expanding world of businesses in the PE domain has lead to greater access to data being generated through these businesses. With the proliferation of alternative data providers, businesses now have access to data sets that can overlay with in-house data to gain a better understanding of the industry, and allow asset managers to boost portfolio performance. This also gives asset managers the ability to monetize the data generated through their portfolio and potentially open up new revenue streams that can be captured with little additional effort.
TresVista will be hosting a webinar on "Data Monetization- Fueling Growth for PE" to talk about alternative data and how Private Equity firms can leverage the data they might already have access to. The discussion will be around the lifecycle of the data monetization process, including how to identify relevant data, the creation process for data sets, and awareness on the compliance front.
Sponsors
Event Materials
Event Materials
Please contact Stephanie Hummel at shummel@acgnyc.org for more information.
Pricing: Complimentary