Image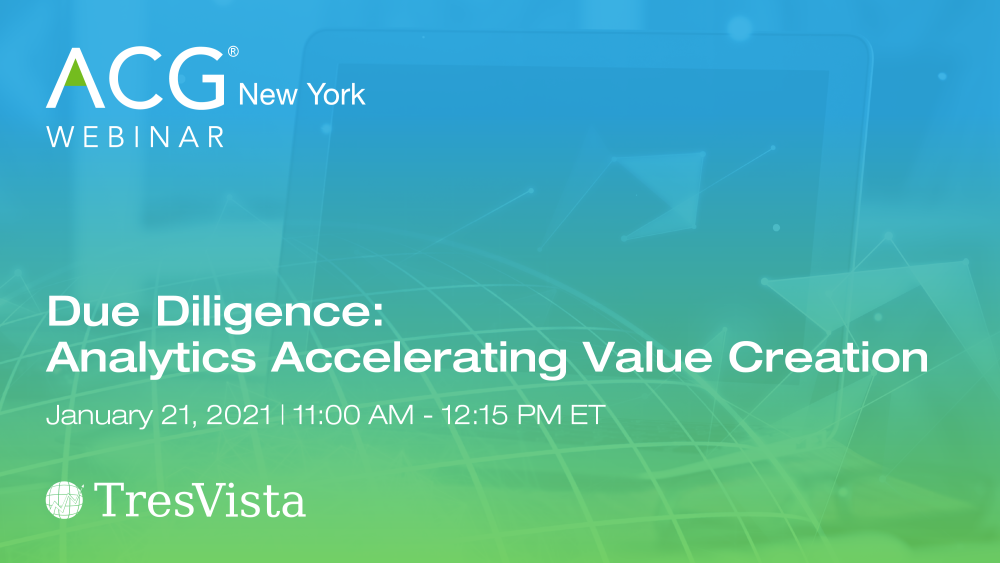 Event Details
When:
January 21, 2021 11 AM - 12:15 PM EST
Where:
Add to Calendar
Overview
Body
In a world where data has become synonymous with business operations, the process of deal-making, specifically the due diligence process, is seeing an influx of analytical techniques that are helping investors make more informed business decisions driven by data.
TresVista will be hosting a webinar on "Due Diligence – Analytics Accelerating Value Creation" to talk about how data analytics is impacting different aspects of the due diligence process and how the process as a whole is likely to evolve over time. The session will provide a glimpse into how TresVista helps clients leverage various analytical techniques in the due diligence process and provide value-added insights in a timely and efficient manner.
NOTE: This webinar has been rescheduled from November 5, 2020 to January 21, 2021.
Sponsors
Event Materials
Event Materials
Please contact Stephanie Hummel at shummel@acgnyc.org for more information.
Pricing: Complimentary