Image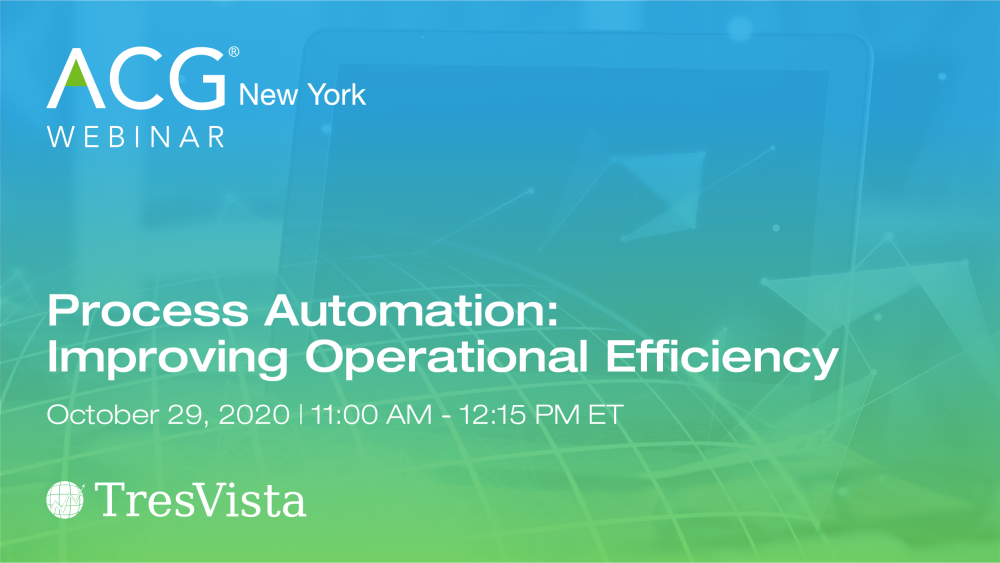 Event Details
When:
October 29, 2020 11 AM - 12:15 PM EDT
Cost:
Free
Add to Calendar
Overview
Body
Companies across all industries and sizes are generating and storing massive streams of data due to advancements in technology and cheaper storage options. The data, however, needs to be processed in real-time to generate insights that can facilitate making more informed business decisions. While many businesses still engage in the manual processing of data, this can be quite time-consuming and error-prone. Modern businesses are using a range of strategies and technologies such as Robotic Process Automation (RPA), Cognitive and Artificial Intelligent Bots, and Advanced Analytics to automate processes and improve operational efficiency and productivity, and ultimately drive operating profits.
TresVista will be hosting a webinar on "Process Automation – Improving Operational Efficiency" to talk on how the equilibrium has shifted from the traditional data processing methodologies to more modern and automated means. This session will provide a glimpse into how TresVista leverage various automation techniques in assisting clients to achieve optimum efficiency in their business processes.
Sponsors
Event Materials
Event Materials
Please contact Stephanie Hummel at shummel@acgnyc.org for more information.
Pricing: Complimentary