Image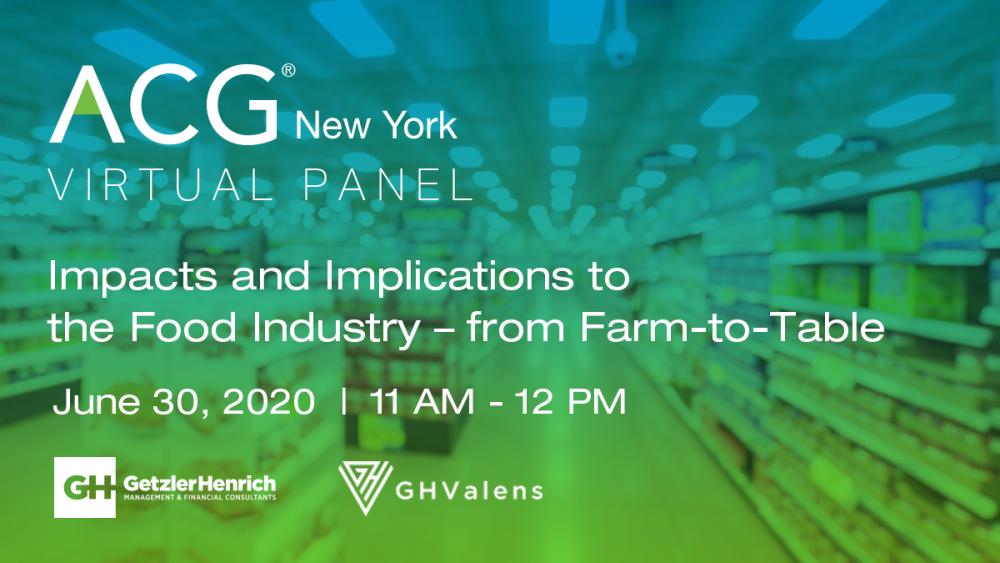 Event Details
When:
June 30, 2020 11 AM - 12 PM EDT
Cost:
Free
Where:
Add to Calendar
Overview
Body
Impacts and Implications to the Food industry – from farm-to-table
The pandemic is causing both temporary and permanent changes to every component of the food value chain from both demand and supply perspectives.  The initial impacts are positive in some sub-sectors, while disastrous in others.  What is common across all sub-sectors is the need to adapt and ultimately stabilize businesses for long-term sustainability and less vulnerability to shocks.
High level impacts registered thus far:
Sales of food staples (e.g., pasta, sauces, breads, etc.) are significantly higher

Specialty and prepared foods sales are significantly lower

Customer demand is unexpected in some areas, but generally causing stress within organizations and supply chains

Health safety procedures causing productivity declines and increased overhead costs (i.e., use of PPE, mandatory social distancing in manufacturing and aggregation environments, and temperature checks)

Availability of both trained and untrained labor causing productivity declines, reductions in output, increased focus on personnel and human resources matters.
More specific challenges and opportunities seen by each segment of the farm-to-table value chain include:
Agriculture

Challenges: Supply chain bottlenecks, particularly with imported sources of supply, travel restrictions limit, ability to attain supply contracts, working capital, customer plant closures
Opportunities: Still operating as "essential", improved forecasting, farm to food bank efforts
Processing and Packaging

Challenges: Supply chain bottlenecks, customer demand, social distancing requirements within plants, increasing employee absenteeism and health concerns, inefficiency in maintenance and repair operations, limited sources of supply for approved packaging

Opportunities: Employ Lean approaches to maximize output with fewer and more distanced labor, price increases to cover higher costs, repurposing packaging, recycling

Distribution and Aggregation

Challenges: Shifts in origin-destination routes due to diminished restaurant demand, limitations to delivery due to customer drop-off restrictions, availability of drivers, sanitization costs
Opportunities: Changing routes and optimizing the entire logistics network, rethinking hub-spoke models for distribution centers/warehouses and stores/customers, changes to packaging to maximize container and shelf space
Retail - Grocery

Challenges: Surging customer demand in specific product categories; ability to meet stocking needs, customer service – including health and safety, increasing cost impact to already low margins (from labor, sanitization costs, altered hours and services, etc.)
Opportunities: SKU prioritization, pricing optimization, re-thinking shelf-space, reduce shrinkage, increase market share, delivery

Retail - Restaurant

Challenges: Slow and limited re-openings, supply chain bottlenecks, restrictions on customer capacity, higher costs associated with cleanliness, hygiene, food safety, availability of labor
Opportunities: Consolidation of food prep and delivery operations, re-thinking dining space, take-out / pick-up service, delivery
There will be a private members only breakout after the webinar to further discuss the topic.
Speakers
Image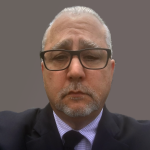 Roger Hoffman
Roger began his career as a manager, and ultimately vice president at The Hawley Group, before moving to Landowne Packaging, a packaging design and engineering consulting group spin off that designed packaging for clients such as Estee Lauder, Revlon, Avon and Calvin Klein. In 1993 the company built a 150,000 sq. ft world class manufacturing facility, and sales exceeded $100MM. When the cosmetic industry began to start sourcing overseas, Roger sold his interest to his partners and Unilever.

In 1999 Roger launched Foodswing, which produced high-acid-glass liquid-filling, whose early customers included Rao's, Trader Joes, Safeway and HEB stores. In the early 2000's the company pioneered a relationship with Tetra Pak and created the first low-acid-organic-aseptically-packaged liquid foods. The company built a 200,000 sq. ft aseptic filling plant in Cambridge MD, which produced millions of boxes of aseptically packaged soups, broths and gravies for top US companies including Safeway, Whole Foods, Trader Joes, Hain Celestial, Meijer's, and Publix. Foodswing was sold to Protenergy, which, in turn, was sold to a division of TreeHouse Foods in 2011 for $150MM. After the sale of FoodSwing, Roger returned to his roots in the high acid glass business with River Run Foods.
River Run Foods is the premier supplier of the most coveted pasta sauces in America and in 2020 has partnered with Tetra Pak to create the first Re-Cart facility in the northeastern United States (the second such facility in the US). River Run Recart packaging is revolutionizing the industry and the largest consumer-packaged-goods companies and grocery providers are developing plans to transition to this package in the coming years.

Roger received a bachelor of arts (magna cum laude) from Syracuse University and a masters degree in packaging and industrial design (polymers) from Rutgers University, and holds many packaging certifications. is a volunteer on numerous Boards, enjoys motorcycles, travel, reading, and cooking and is married with two children one grandchild.
Image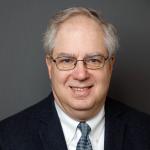 Fred Langer
Getzler Henrich
Managing Director
Fred Langer, managing director at Getzler Henrich & Associates, leads the firm's LeanSigma-Process Improvement practice. An operations expert for over 35 years, he specializes in driving process improvement and manufacturing efficiency. Mr. Langer established the firm's unique implementation process which focuses on "speed, sustainability and the ability to continuously improve," and has applied this process to more than 80 companies, both challenged and healthy, saving millions in their implementation of lean manufacturing and Six Sigma. Fred has guided service companies, plant consolidations, distribution center optimizations, back office processes and has led due diligence efforts on behalf of many private equity firms. He has assumed interim management roles as COO and VP of Operations. Industry specializations include food processing, warehousing and distribution, aerospace, metal fabrication and assembly, injection molding, textiles, chemical processing, transportation, and healthcare services.
Image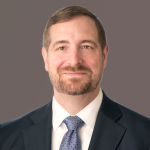 David Muhlenkamp
Lindsay Goldberg
Managing Director
David Muhlenkamp is managing director and head of portfolio operations at Lindsay Goldberg, a relationship-driven investment firm that focuses on partnering with families, founders, and management teams.  
Mr. Muhlenkamp and Lindsay Goldberg both have significant experience with operating companies in foodservice and the food supply chain in the commercial and institutional channels.  Among these sectors are:
Food processing ingredients

Protein processing and supply

Bakery products

Consumer packaged foods/goods

Food equipment, parts, and service 

Flexible and rigid food packaging

Perishables and food-grade logistics
David has spent nearly a dozen years in private equity investing and as a key partner to founders and management teams seeking to grow and maximize the value of their enterprises.  Prior to Lindsay Goldberg, David served as an Operating Partner for The Jordan Company.  In addition, David had previous roles with Citigroup, Booz Allen Hamilton, and as an officer in the United States Army.  He has served as a member of numerous corporate boards in the foodservice and logistics spaces, among other industries.
David is a graduate of the United States Military Academy at West Point and the Harvard Business School.    David enjoys time with his wife Katherine and their two children.
About Lindsay Goldberg:  Since 2001, Lindsay Goldberg has made a mission of being the premier partner for families, founders, and management teams by offering the best attributes of a strategic partner and a private equity investor, and seeks to build enduring value in those enterprises.  The firm shares these partners' focus in caring for their employees, customers, and other constituents.  Lindsay Goldberg's long-term approach, buy-and-build strategy, and operational expertise work together to create value for partners and stakeholders.
Image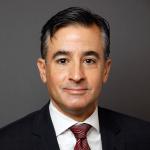 Mark Podgainy
Getzler Henrich
Managing Director
Mark Podgainy is a managing director in the New York office; he has more than 20 years of experience working with healthy, underperforming and distressed middle market businesses, both as an advisor and as a member of the management team. He has worked with companies in situations ranging from healthy to bankruptcy, where he has provided operations restructuring, business plan analysis, performance improvement, cash and vendor management, bankruptcy consulting and interim management services. He has also worked with law firms on forensic and litigation support assignments in bankruptcy cases. Mark's clients have included business owners, boards of directors, private equity firms, lenders, creditors' committees and law firms, and he has worked primarily in the hospitality, retail, food, consumer products, building products, apparel and textile, and real estate sectors.
Image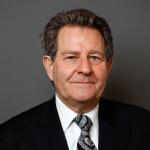 Mark Samson
Getzler Henrich
Managing Director
Mark Samson, managing director, has more than 25 years of crisis management and operations experience, and has worked with U.S. and foreign retail, restaurant, distribution and manufacturing companies. Mr. Samson's areas of expertise include operations restructuring, business plan analysis, performance improvement, cash and vendor management, bankruptcy consulting and interim management services. Mr. Samson has extensive restaurant and food industry experience throughout the supply chain, including processing, distribution and food service, having served in both interim management and financial advisory roles. He has served as interim chief executive officer, chief restructuring officer, president or financial advisor for more than 100 companies in the United States.
Sponsors