Image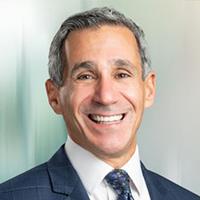 Corey Massella has more than twenty-five years of experience as an entrepreneur, tax, and business advisor, and as a specialist in SEC accounting and audit services. Additionally, Corey has experience serving as a Private Equity and Technology Industry Group Practice Leader for a Top Twenty accounting firm. 
Corey has successfully guided his clients through all facets of the mergers and acquisitions transaction cycle to help them make critical decisions, while ensuring transactions are strategic and seamless. He has deep experience advising private equity funds, hedge funds, banks, broker-dealers, investor relations firms, and various other financial services companies. As a business consultant, Corey has worked with CEOs and CFOs, as well as the boards of both public and private clients. He has performed due diligence and negotiations on both the buy and sell sides. Corey also has experience preparing business plans and initial public offerings (IPO), and with cash flow and productivity analysis to help scale businesses for growth, as well as extensive knowledge and experience in complex tax structuring and planning.
In 2015, Corey was selected as the winner of the SmartCEO award for Industry CPA Leader in New York. He has served as moderator for several conferences, including ACG NY's "M&A Landscape: Diving into Four of the Hot Industry Sectors" and "The M&A Advisor Summit," and has authored numerous articles.