Image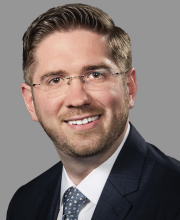 Nick Stefanizzi is the CEO of Northwell Direct, where he is responsible for the strategy, operations, growth and financial performance of Northwell Health's direct-to-employer organization.
Prior to joining Northwell Direct, Mr. Stefanizzi served as chief administrative officer and interim CEO of Formativ Health, a for-profit joint-venture aimed at enhancing the patient and provider experience of and access to health care. Started in 2016, Formativ grew to over $40M in revenue, 450 employees, 1,200 providers served and over 2 million patient contacts annually.
Prior to Formativ, Mr. Stefanizzi spent over eight years in various roles within Northwell Health, including assistant vice president for HR innovation and organizational effectiveness, responsible for talent management (assessment, succession, performance and engagement), culture, mergers and acquisitions, and emergency preparedness. He also oversaw the HR technology function.
Prior to this role, Mr. Stefanizzi served as director of management services for the health system's ambulatory network of over 450 physician offices and ambulatory locations, where he was responsible for the direct development, coordination and administration of central administrative services, such as real estate and facility services, supply chain, biomedical engineering, security, and emergency preparedness, as well as the operational oversight and integration of the health system's network of clinical joint ventures. Mr. Stefanizzi also served as the chief of staff for the health system's chief information officer.
Mr. Stefanizzi received a Bachelor of Arts in International Relations from Boston University and his MBA in Healthcare Administration from Hofstra University. He has previously served as chair of the Board of Directors of the International Model United Nations Association, a nonprofit organization focused on providing global issues education to high school students across the international community.