Event Details
When:
November 4 - 5, 2019
Keynote Speakers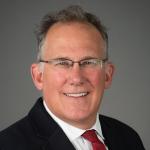 Gus Faucher
PNC Financial Services Group
Senior Vice President and Chief Economist
Augustine (Gus) Faucher is senior vice president and chief economist of The PNC Financial Services Group, serving as the principal spokesperson on all economic issues for PNC.
Prior to joining PNC as senior macroeconomist in December 2011, Faucher worked for 10 years at Moody's Analytics (formerly Economy.com), where he was a director and senior economist. He was responsible for running the firm's computer model of the U.S. economy, edited a monthly publication on the U.S. economic outlook, covered fiscal and monetary policy, and analyzed various regional economies. Previously, he worked for six years at the U.S. Treasury Department, and taught at the University of Illinois at Urbana- Champaign. He was named senior vice president in March 2015, deputy chief economist in February 2016, and to his current role in April 2017.
Faucher is frequently cited in international, national, and regional media outlets including The Wall Street Journal and The New York Times. He has appeared on ABC World News, CBS Evening News, NBC Nightly News and Nightly Business Report, and is regularly featured on CNBC, CNN and Fox Business. In addition, he appears regularly on CBS Radio, NPR and Marketplace.
He serves on the board of directors of The Economic Club of Pittsburgh - the local chapter of National Association of Business Economics (NABE). He is also co-chair of the Financial Roundtable of NABE.
Faucher earned a Ph.D. in economics from the University of Pennsylvania, with concentrations in labor economics and public economics. He also has a B. A. in economics from Cornell University.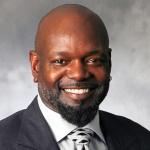 Emmitt Smith
Pro Football Hall of Fame Running Back, Businessman and Entrepreneur
Emmitt Smith is a professional football icon and one of the greatest to ever play the game. In his 15 years in the National Football League, Smith amassed many records that still stand today. This includes the all-time leading rusher with 18,355 career rushing yards and the all-time rushing touchdown record holder with 164 TD's. Smith's impressive resume also includes three Super Bowl champion rings and being inducted into the Pro Football Hall of Fame as part of the Class of 2010. 
Previously serving as a football analyst for ESPN and the NFL Network, Smith also appeared as a guest college football analyst during FOX's BCS National Championship pre-game coverage. His post-career television success includes winning the third season of ABC's popular primetime reality show Dancing with the Stars, with his style being deemed "the King of effortless cool", being featured on NBC's Who Do You Think You Are, and returning to the ballroom in 2012 for Dancing with the Stars All-Stars. 
Currently, Smith has transitioned to the role of businessman and entrepreneur, and runs several companies spanning real estate, construction and technology. He is also a Certified Commercial Investment Member (CCIM) and REALTOR®. Current businesses include: ESmith Legacy, a premier real estate development and asset management firm; EJ Smith Construction, a Dallas-based commercial and civil construction manager and general contractor; E Smith Realty Partners, a national commercial real estate services company; E Smith Capital Partners, specialists in the procurement of commercial real estate equity and debt financing; and Prova Group, Inc., a mobile authentication company. 
Speakers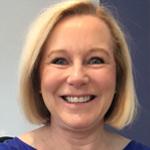 Pat Belotti
Microsoft
Director, Venture Integration Group
Pat Belotti is a Director in the Venture Integration group at Microsoft. Pat has led over 100 integration efforts in the last 18 years at Sun Microsystems, Cisco Systems, DocuSign and now Microsoft. Pat has deep expertise in the Go-To-Market area. Prior to working in Venture Integration Pat worked in Finance, Strategic Planning, Sales Operations, Field Marketing and Training. Pat has a BS from University of California, Davis and an MBA from Santa Clara University.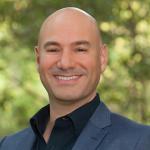 Abe Minkara
Mark Cuban Companies
Managing Director
Abe manages the portfolio of early stage investments at Mark Cuban Companies with a focus on technology, logistics, and consumer product goods. Abe is also actively engaged as an advisor and board member with a number of companies leveraging his expertise in strategy, operations, and capital allocation to help accelerate their growth. Additionally Abe is a member of Young Presidents' Organization (YPO), Texas Family Office Association (TFOA),  advisory board member at Institute of Excellence in Corporate Governance (IECG), and global advisory board member at Earth Day Network.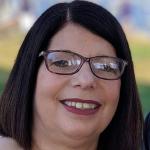 Robin Sitver
Johnson & Johnson
Vice President, Global Business Development, Diabetes Care
Robin Sitver is Vice President, Global Business Development, Diabetes Care at Johnson & Johnson. She is responsible for leading strategic business development initiatives for the diabetes business including acquisitions, divestitures and strategic alliances. Previously, she was Global Head, Licensing and Strategic Initiatives for Johnson & Johnson Consumer Inc where she was primarily responsible for leading all aspects of major M&A transactions including divestitures. She is also responsible for the trademark licensing strategy and implementation. In addition, she has led licensing, acquisition, divestitures, strategic alliances and other business development transactions for the global Topical Health, Intimate Health and Personal Care businesses.
Robin has completed over sixty license, acquisition and divestiture transactions in her career. Since joining J&J in 2006, she has divested 55 businesses in 28 transactions worth over $5.6 billion. She recently led the $2.1 billion transaction to divest Lifescan to Platinum Equity. She also led the divestitures of Splenda to Heartland, Tucks to Blistex, REACH to LG, Rembrandt to Ranir and KY to Reckitt- Benckiser. She started her career at Pfizer in 1979 in the Pharmaceuticals Division and held a variety of global strategic leadership positions in finance, systems, marketing and operations in the Pharmaceuticals and Animal Health Divisions before joining Pfizer Consumer Healthcare, which was acquired by J&J in 2006.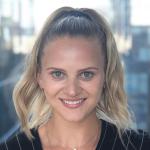 Kate Anissimov
Kate is an experienced M&A and Corporate Development and Strategy professional with experience in consumer internet products, advertising technology and international markets, formerly at Twitter. Kate was responsible for sourcing, diligencing, negotiating, closing and integrating acquisition targets and investment opportunities globally, covering Consumer, Revenue, Data Enterprise Solutions, and Platform/Technology organizations at Twitter. With over $20B in closed transaction value, Kate has executed a variety of public-to-public, cross-border, private company and technology/talent acquisitions. 
Prior to joining Twitter, Kate was an investment banker at Goldman Sachs and GCA covering the Technology sector with a focus on Internet, Media, Software, Security and Semiconductor verticals. Kate holds a BA and a BS from the University of California, Berkeley.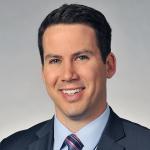 Adam Boscoe
Trimble
Director of Corporate Development
Adam is an experienced M&A and corporate development professional with a focus on industrial technologies and cross-border transactions. He has completed over $2 Billion in transactions globally across several technology verticals including industrial software, energy, aerospace, mapping, and transportation logistics. Adam is currently on the M&A team at Trimble (TRMB), a $9 Billion public company with leading technology in GNSS and precision solutions for various industries including Construction, Agriculture, Transportation, and Utilities. Prior to Trimble, Adam was a corporate development lead at Lockheed Martin Space Systems (LMT), Applied Materials (AMAT) and Chevron Technology Ventures (CVX). Adam has an MBA from UC Berkeley Haas, a Master's in Energy Economics from the Instituto Tecnológico de Buenos Aires and a BA from Northwestern University. He and his family live in Denver, Colorado.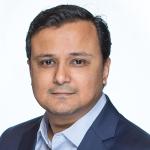 Chandradev Mehta
LyondellBasell Industries
Director, Strategic Planning and Transactions
Chandradev Mehta is currently Director, Mergers and Acquisitions at LyondellBasell Industries and is responsible for its M&A efforts globally. He has more than 12 years of experience in M&A and Corporate Development, across US and Asia and is currently responsible for overseeing LyondellBasell's global acquisition and divestitures program. He has also been instrumental in developing of global acquisition processes, including integration and separation best practices, at LyondellBasell.
Chandradev has worked on number of buy and sell side M&A transactions, in energy and chemicals sectors, across United States, Europe and Asia. Prior to working at LyondellBasell, Chandradev worked with Citigroup for 9 years where he advised global chemicals companies on M&A and led the chemicals investment banking efforts for Citigroup in Asia. Additionally he has also worked with Honeywell International for 5 years, focused on engineering and project management for Oil & Gas, Refining and Chemical sector clients globally.
Chandradev earned a bachelor's degree in engineering from India and an MBA from The Fuqua School of Business at Duke University.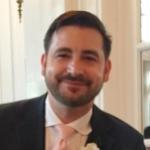 Grant Copeland
Prime Communications
EVP Business Development and M&A
Grant serves as EVP of Business Development and M&A, responsible for the analysis, diligence and negotiation of the company's more complex M&A transactions and financing activities. Having held this role since 2012, Grant has assisted or lead numerous acquisitions including leading Prime's acquisition of Spring Communications, Inc. from publicly traded GameStop Corp. and the Company's entry into Canada through the creation of Prime Communications Canada and its acquisition of Technosave, Inc. From 2009 to 2012, Grant was an Investment Banker with SunTrust Robinson Humphrey covering large corporate clients within the bank's Consumer and Retail Coverage Group. Prior to 2009, he served as a Portfolio Manager with SunTrust Robinson Humphrey underwriting and managing client relationships in the bank's Food & Beverage and Consumer & Retail practice group. Grant earned his Masters of Business Administration and Bachelor of Science in Food and Resource Economics from the University of Florida.
Lisa Stewart
Microsoft
Senior Real Estate Manager – Venture Integration
Lisa Stewart is a Real Estate and Security Senior Portfolio Manager for the Venture Integration group at Microsoft. Lisa has broad real estate industry experience including construction, facility and portfolio management.  Over the last 10 years, she has supported real estate integration efforts on over 40 deals. Lisa has a BS in Building Construction from Texas A&M University and an MBA from Rice University.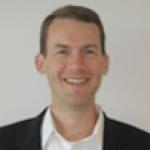 Mark Dauenhauer
The Dow Chemical Company
Director of Mergers and Acquisitions
Mark leads acquisition, divestiture and joint venture transactions for Dow from origination through closing. Mark has worked on deals spanning Dow's business areas from new technology ventures to specialty chemicals, basic chemicals and upstream to hydrocarbon reserves and infrastructure. He also works with business and corporate leaders to develop and prioritize transaction opportunities. Mark joined Dow in 2008 and before that was a Vice President in the Chemicals Investment Banking team at Bear, Stearns & Co. Inc.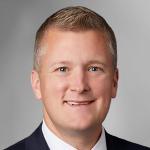 Doug Cullen
Merrill Corporation
Chief Marketing Officer, Head of Corporate Strategy
Doug Cullen is Chief Marketing Officer and Head of Corporate Strategy of Merrill Corporation, a position he has held since 2018.
In this role, he is responsible for overseeing the strategic planning, development and execution of Merrill Corporation's marketing and advertising initiatives, market research, pricing, product marketing, marketing communications, advertising and public relations and Inside Sales in support of Merrill's sales objectives.
Doug joined Merrill Corporation in August 2015 as Global Head of DataSite, the company's SaaS platform for M&A professionals, which powers secure, intelligent due diligence and enterprise collaboration for thousands of deals in more than 170 countries.
Prior to joining Merrill Corporation, Doug held numerous sales and marketing leadership roles at several high growth technology companies, including Ceros, Inc., a New York-based provider of a cloud-based content marketing solution, New York-based Stylesight Inc., and IntraLinks, a SaaS provider of secure, compliant and auditable content management and mobility solutions. Doug holds a BA in Biology and Society from Cornell University.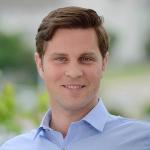 Ian Bone
Save A Lot
Senior Director of Corporate Development
Ian oversees strategic partnerships and acquisitions for Save A Lot as the Senior Director of Corporate Development. His market research, strategy, and business development background spans B2B industries internationally. Prior to joining Save A Lot, Ian led strategy and innovation for Wolters Kluwer's fund compliance and due diligence offerings globally within their Governance Risk and Compliance business "CT Corporation". Previously he also sourced lower-middle-market acquisitions for the global leader in outsourcing and back office processing services; worked with entrepreneurs and start-ups in the US and Latin America as a strategy consultant; and managed asset acquisition valuations and derivatives trading for a top-tier global shipping company.
Ian earned a B.A. in Economics from Williams College, has been awarded the Chartered Regulatory Counsel designation by the Regulatory Compliance Association, and is a former board member of ACG New York. Ian was named one of five finalists for the 2017 Alliance of M&A Advisors Thought Leader of the Year award and received the 2017 Deal Partner of the Year award from ACG NY on behalf of CT Corporation.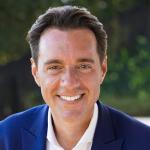 Martin Okner
dpHUE
President and Chief Operating Officer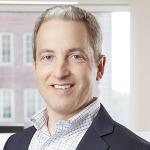 Andrew Fulford
HBM Holdings Company
Vice President, Corporate Development
Andrew is an investment professional with fifteen years of experience of direct investing in middle market companies. Primarily focused on industrial and environmental sectors, Andrew began his career in investment banking with First Union Securities, Inc. in Charlotte, NC and Los Angeles, CA where he worked on M&A sell-side engagements for founders looking to transition ownership to private equity investors or strategic acquirers. After First Union, Andrew worked in corporate development roles for both public and private companies aiming to diversify their assets and end market exposure. Since 2018, Andrew has served as Vice President of Corporate Development for HBM Holdings Company, an investment and management firm in St. Louis, MO focusing on a long-term buy and build approach to operating companies in their portfolio. He is also responsible for the firm's efforts on deal origination and execution of platform and strategic add-on acquisitions. In addition, he oversees the strategy consulting work for HBM's portfolio companies. Andrew holds an MBA from Northwestern University's Kellogg School of Management, an MA from John Hopkins University's School of Advanced International Studies (SAIS) and a BA from Davidson College. He and his family reside in St. Louis, MO.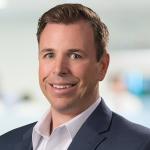 Kolby Jones
Yesway
Regional Director of Acquisitions
Kolby Jones joined Yesway in April of 2016 as the Regional Director of Acquisitions and is responsible for executing a strategy for Yesway's store growth. Before joining Yesway, Kolby worked at Kum & Go where he was a real estate development representative overseeing development in 5 states. Prior to this Kolby was at the Imperium Companies, Phillips Development & Realty and RMC Property group all in acquisition/development roles and has been in acquisitions since 2002. Kolby has also won many awards including Forty Under 40 in two different states. Kolby has been involved in over $100M in acquisitions since 2014.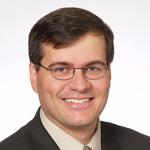 Carlos Ferreira
Grant Thornton
Partner, Transaction Services
Carlos Ferreira is a partner in Grant Thornton's Transaction Services practice and leads the advisory practice for the firm's New York/New England Region, and in 2019 assume the role Global co-leader of Grant Thornton's Transactions Advisory Services practice.
During his almost 25 years in professional services, he has developed considerable expertise in buy- and sell-side due diligence, helping business owners and investors around the globe to identify the risks and upsides in a deal. He has served clients in cross-border transactions in Europe, South America, North Africa, North America and Asia. Ferreira has been recognized by M&A Advisor as a 40 Under 40 Awards recipient, and has been featured in various publications and media outlets such as Bloomberg radio, the Journal of Private Equity, Economics Week and PE Analyst.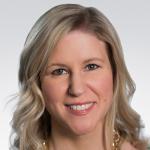 Angie MacPhee
Angela MacPhee is a partner at Baker Tilly and head of the global forensics consulting practice.
Angela served as the CEO of RGL Forensics, a leading forensic accounting firm, prior to the firm joining with Baker Tilly. Prior to joining RGL, Angela was the Vice President of the Timberline Region for O'Neal Steel, Inc., a $2.6 billion dollar company. Included in her tenure at O'Neal Steel, Angela was CFO of Timberline Steel where she was charged with leading the organization through its sale and transition into the new parent company, O'Neal Steel. Angela began her career at an international accounting firm, gaining experience working with public and private companies in manufacturing, technology, healthcare, advertising and higher education.
Ari Silverman
Lion Equity Partners
Co-Founder and Partner
Ari is a Co-Founder and Partner of Lion Equity Partners, which is a Denver, CO based private investment firm focused on acquiring controlling interests in middle-market businesses across multiple industries. Lion Equity specializes in acquiring divisions of larger corporations, and has significant experience in the divestiture process. Prior to Lion Equity, Ari worked with the Alpert Companies, which is a master planned developer involved in planning, entitling and developing communities in Colorado. Ari's responsibilities at Alpert included all transaction, financial and operational matters. Prior to Alpert Companies, Ari was a Director of M&A at Platinum Equity, a global, multi-billion dollar private equity firm and, prior to Platinum Equity, an Associate at The Sturm Group, a private investment group focused on investing in technology, telecommunications and Internet related ventures. Ari started his career at Chase Securities in their high yield corporate finance group. Currently, Ari is a Board Member for Vivabox Solutions, Northpoint Technical Services and UE Compression. Ari received a BSM from the A.B. Freeman School of Business at Tulane University.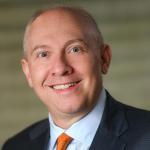 Bill Watkins
Harris Williams
Managing Director
Bill Watkins has over 27 years of investment banking and corporate finance experience. He has completed a range of financial advisory assignments including mergers and acquisitions, leveraged buyouts, and capital raises on behalf of private equity firms and public and private companies in several industries.
Prior to joining Harris Williams, Mr. Watkins was a managing director with National City Capital Markets Investment Banking Group, where he provided investment banking services within the Industrial Group. Mr. Watkins' previous experience also includes mergers and acquisitions advisory with Piper Jaffray, as well as leveraged finance and general capital raising with Heller Financial's Corporate Finance Group and Bank of America via its acquisition of Continental Bank.
Mr. Watkins earned an M.B.A. with concentrations in Finance and Operations Management from the University of Chicago Booth School of Business and a B.S. in Business from Indiana University, Bloomington. He is a board member of Achievement Centers for Children, Lake Erie Nature & Science Center, and Association for Corporate Growth-Cleveland Chapter. Mr. Watkins lives in the western suburbs of Cleveland with his wife and two children.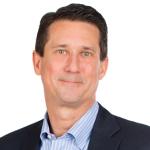 John Iwanski
Riveron
Executive Managing Director
John brings more than 25 years of diverse experience in auditing, consulting, advisory, and executive positions, specializing in transaction advisory services. He has served companies in a variety of industries, including financial services, healthcare, construction, real estate, retail, insurance and manufacturing and distribution.
John's experience in performing buy-side and sell-side due diligence, capital analysis, carve-outs, industry roll-ups, financial modeling, transaction services agreements, and general transaction advisory services has been instrumental in his ability to provide highly informed market strategies, and effective leadership at Riveron. He improves client satisfaction by focusing on relationship maintenance, and on recruiting and retaining qualified, personable employees.
A native of Wisconsin, John has been in the Chicago market for the entirety of his professional career. Prior to joining Riveron, he served as partner in Grant Thornton's Transaction Advisory Services group. John also served as chief financials officer to a privately funded private equity group, where he was involved in financial strategy, relationship maintenance, transaction structure, and due diligence.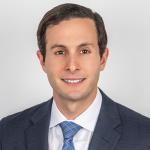 Matthew B. Wiener
Aon M&A and Transaction Solutions
Senior Vice President
Matthew Wiener is the head of Aon's Transaction Liability team for the Southwest region and the national leader for its energy practice.  In this role, Mr. Wiener is responsible for the development and implementation of transactional-based risk solutions, including the deployment of insurance capital for M&A transactions through representations and warranties, litigation, tax and other contingent liabilities insurance.
Prior to joining the Aon Team, Matthew was an attorney at Vinson & Elkins LLP, where he specialized in corporate finance and securities law matters, including mergers and acquisitions, private equity, public and private securities offerings, divestitures, and general corporate representation, with a significant focus in the energy sector.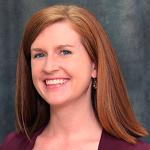 Kathryn Mulligan
Middle Market Growth Magazine
Editor in Chief
Kathryn Mulligan is ACG Global's editor-in-chief. In her role, she oversees Middle Market Growth magazine and its companion website and multimedia assets, including the biweekly Middle Market Growth Conversations podcast. Her prior experience includes roles at a manufacturing technology nonprofit in Chicago and a New York-based private equity firm.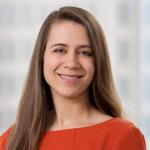 Sarah H. Mitchell
Vinson & Elkins
Counsel, Commercial & Business Litigation
Sarah is a member of the firm's Litigation group. Her practice focuses primarily on representing policyholders with respect to insurance coverage matters. Sarah represents policyholders on claims under various lines of insurance and routinely advises policyholders on the insurance aspects of corporate transactions and ways to enhance coverage in connection with policy placements and policy renewals.
In addition to her insurance coverage practice, Sarah advises clients on indemnification agreements and contractual claims for indemnity.
Sarah's practice also includes a variety of complex business and commercial litigation matters in both state and federal courts, as well as in domestic and foreign arbitrations. Sarah has represented clients from a variety of industries, including pharmaceutical, life sciences, private equity, banking, energy, real estate, communications, retail, restaurant, hospitality, financial services, and manufacturing companies.