Event Details
When:
November 4 - 5, 2019
More speakers will be added as they're confirmed. Check back as this page will be updated frequently.
Breakout Speakers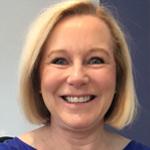 Pat Belotti
Microsoft
Director, Venture Integration Group
Pat Belotti is a Director in the Venture Integration group at Microsoft. Pat has led over 100 integration efforts in the last 18 years at Sun Microsystems, Cisco Systems, DocuSign and now Microsoft. Pat has deep expertise in the Go-To-Market area. Prior to working in Venture Integration Pat worked in Finance, Strategic Planning, Sales Operations, Field Marketing and Training. Pat has a BS from University of California, Davis and an MBA from Santa Clara University.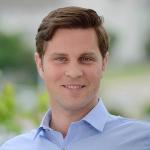 Ian Bone
Save A Lot
Senior Director of Corporate Development
Ian oversees strategic partnerships and acquisitions for Save A Lot as the Senior Director of Corporate Development. His market research, strategy, and business development background spans B2B industries internationally. Prior to joining Save A Lot, Ian led strategy and innovation for Wolters Kluwer's fund compliance and due diligence offerings globally within their Governance Risk and Compliance business "CT Corporation". Previously he also sourced lower-middle-market acquisitions for the global leader in outsourcing and back office processing services; worked with entrepreneurs and start-ups in the US and Latin America as a strategy consultant; and managed asset acquisition valuations and derivatives trading for a top-tier global shipping company.
Ian earned a B.A. in Economics from Williams College, has been awarded the Chartered Regulatory Counsel designation by the Regulatory Compliance Association, and is a former board member of ACG New York. Ian was named one of five finalists for the 2017 Alliance of M&A Advisors Thought Leader of the Year award and received the 2017 Deal Partner of the Year award from ACG NY on behalf of CT Corporation.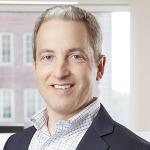 Andrew Fulford
HBM Holdings Company
Vice President, Corporate Development
Rusty Wiley
Merrill Corporation
President and Chief Executive Officer
Rusty Wiley is President and Chief Executive Officer of Merrill Corporation.
Since joining the firm in 2014, Rusty has led the successful transformation of the company from a collection of financial communications and print-related businesses into a leading, global M&A SaaS technology company.
At the end of 2018, Rusty completed the final divestitures of non-core businesses from Merrill Corporation. This achievement was the culmination of a journey to streamline operations, upgrade go-to-market capabilities, and launch a market-leading platform, DatasiteOne, backed by world-class product, sales and service teams.
Under Rusty's stewardship, in 2018 the company completed its most successful year yet with revenue growth exceeding 20%, profit margins reaching their highest levels and market share hitting a historical peak.
Before joining Merrill Corporation, Rusty held a variety of executive roles across sales, consulting, and general management at IBM Corporation. Most recently, he was General Manager, Banking & Financial Markets for the technology company. Prior to joining IBM, Rusty held a number of leadership roles in systems and technology for EDS Corporation. Rusty holds an MBA from Duke University Fuqua School of Business, and a BS in Business Administration with a minor in Computer Science from East Carolina University.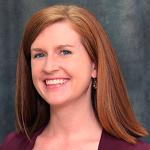 Kathryn Mulligan
Middle Market Growth Magazine
Editor in Chief
Kathryn Mulligan is ACG Global's editor-in-chief. In her role, she oversees Middle Market Growth magazine and its companion website and multimedia assets, including the biweekly Middle Market Growth Conversations podcast. Her prior experience includes roles at a manufacturing technology nonprofit in Chicago and a New York-based private equity firm.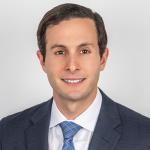 Matthew B. Wiener
Aon M&A and Transaction Solutions
Senior Vice President
Matthew Wiener is the head of Aon's Transaction Liability team for the Southwest region and the national leader for its energy practice.  In this role, Mr. Wiener is responsible for the development and implementation of transactional-based risk solutions, including the deployment of insurance capital for M&A transactions through representations and warranties, litigation, tax and other contingent liabilities insurance.
Prior to joining the Aon Team, Matthew was an attorney at Vinson & Elkins LLP, where he specialized in corporate finance and securities law matters, including mergers and acquisitions, private equity, public and private securities offerings, divestitures, and general corporate representation, with a significant focus in the energy sector.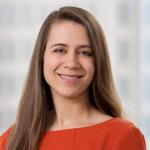 Sarah H. Mitchell
Vinson & Elkins
Counsel, Commercial & Business Litigation
Sarah is a member of the firm's Litigation group. Her practice focuses primarily on representing policyholders with respect to insurance coverage matters. Sarah represents policyholders on claims under various lines of insurance and routinely advises policyholders on the insurance aspects of corporate transactions and ways to enhance coverage in connection with policy placements and policy renewals.
In addition to her insurance coverage practice, Sarah advises clients on indemnification agreements and contractual claims for indemnity.
Sarah's practice also includes a variety of complex business and commercial litigation matters in both state and federal courts, as well as in domestic and foreign arbitrations. Sarah has represented clients from a variety of industries, including pharmaceutical, life sciences, private equity, banking, energy, real estate, communications, retail, restaurant, hospitality, financial services, and manufacturing companies.