Event Details
When:
June 6, 2019 2 PM - 6:30 PM EDT
Where:
Keynote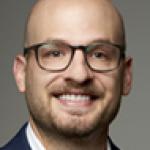 Jonathan Cooper
Industrial Exchange
CEO & Founder
Jon Cooper is CEO and Founder of Industrial Exchange. Prior to founding Industrial Exchange, Jon launched the US offices of Augury Inc., an Israeli technology company specializing in artificial intelligence for industrial maintenance applications. As head of business development, he developed Augury's Original Equipment Manufacturer (OEM) strategy and successfully deployed its technology across several industrial segments.
Prior to Augury, Jon served as an Operations Research analyst for Atlas Holdings LLC, an industrials-focused private equity fund with investments in the pulp, paper, automotive, energy and metals sectors. During this time he worked on several operational value creation projects for Atlas portfolio companies.
Jon started his career in the Goldman Sachs Prime Brokerage Group. He holds a B.A. in Political Science and Psychology from Washington University in St. Louis and an M.S. in Quantitative Methods and Modeling from Baruch College's Zicklin School of Business.
Economist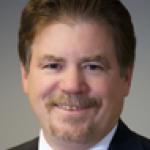 Paul Traub
Federal Reserve Bank of Chicago – Detroit Branch
Senior Business Economist
Paul Traub currently holds the position of Senior Business Economist at the Detroit Branch of the Federal Reserve Bank of Chicago where his responsibilities include both research and current analysis. Prior to joining the economic research department of the Chicago Fed, Traub was the president of Scenario Economics LLC and senior economist for Americas Commercial Transportation Research Company, LLC (ACT Research).
Traub retired in 2008 from the position of corporate economist with 25 years of service at Chrysler LLC. He worked in Chrysler's corporate economist's office for over 17 of those years where his responsibilities included tracking the economy and forecasting its impact on North American auto sales; supporting new product development; and speaking to auto dealers and numerous professional organizations. His speaking engagements have included the Michigan and Ohio Governors' Councils of Economic Advisors, the Michigan Bankers Association Annual Conference, International Council of Shopping Centers Continuing Education Program, Michigan Government Finance Officers Association Seminr and Economy and Security (The Aspen Institute). Traub is currently President of the Detroit Association of Business Economists; is a member of the National Association of Business Economists and the Detroit Economic Club; serves on the Alumni Society Board for the University of Michigan – Dearborn; is a member of the Board of Regents for Baker College – Flint; is on advisory boards for Lawrence Technological University College of Management, the Michigan Council for Economic Education, the U.S. Army TACOM LCMC and has served as an adjunct faculty member at Oakland University in the School of Business. He holds a B.B.A. from the University of Michigan - Dearborn and an M.B.A. from Oakland University.
ACG Talk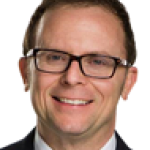 Ted Morgan
Ted is a Principal and key member of Plante Moran's Automotive and Private Equity consulting practices.  Plante Moran serves more than 500 OE automotive and after-market clients annually performing due diligence, strategy, operations improvement, IT, costing, interim financial support, and valuation services.  A key asset Plante Moran leverages to help its clients grow profitably is its Automotive Intelligence Center which conducts on-going research and analysis on automotive industry and benchmarking trends including its proprietary powertrain electrification and the future of mobility. 
Ted has more than 20 years of Automotive experience, including prior positions at Magna International, a large, global Tier 1 automotive and supplier of plastics, metallic and electronics assemblies working in market strategy, business development, product launch, and program management capacities in addition to several lower-middle market Tier 1 and Tier 2 suppliers.  He has led multiple projects in the past for private equity firms and management teams firms to improve automotive manufacturers and distributors competitive position, future product plans, organizational structures, manufacturing operations, competitors, and customers.  He has extensive experience in due diligence, strategic planning, market migration strategy and execution. 
Ted received his Bachelor of Arts in Accounting from Michigan State University and is a former Certified Public Accountant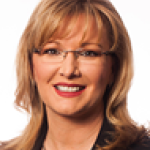 Wendy Buxton
LynnCo Supply Chain Solutions
President
Wendy Buxton joined LynnCo in 2002 as the CIO, leading the development of a then robust, web-hosted software package. Since her appointment as President, Ms. Buxton successfully enhanced LynnCo's supply chain service and consultative offerings to encompass full supply chain strategic guidance. In 2015, LynnCo ownership and the executive team became firmly entrenched in the private equity market, becoming the marquee trusted advisor for supply chain value creation. 
As an executive level strategist, Ms. Buxton has an established reputation in diverse industries for excelling growth of organizations. Globally known as a thought leadership expert, she speaks in various venues on providing strategic and operational supply chain solutions that radically leapfrog conventional options. A member of the Council of Supply Chain Management Professionals, APICS, and several women-owned and minority-owned diversity councils throughout the U.S., she has recently received awards as Women of Distinction, Most Admired CEO, and Top 10 Women in Logistics as well as Most Innovative Supply Chain Management Solutions and Top 10 Big Data Companies.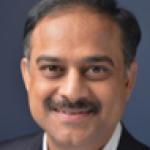 Prasad Satyavolu
Cognizant
Chief Digital Officer- Manufacturing, Logistics, Energy & Utilities
Prasad Satyavolu is the global CDO for Cognizant's Manufacturing, Logistics, Energy and Utilities practice and  has more than 20 years' of industry experience in technology, innovation, operational consulting, solution design. His focus is on creating new ideas, solutions and business models for the emerging connected and intelligent world that address the core processes in product development, integrated supply chain, and customer experience management.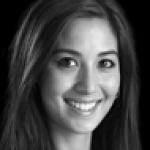 Jaime Forsyth
Monomoy Capital Partners
Managing Director
Jaime Forsyth is a Managing Director at Monomoy Capital Partners. She started her tenure with the firm as an investment Analyst in 2008 and leads deal execution from sourcing through exit. Prior to joining Monomoy, Jaime was an Analyst in the leveraged finance group at Bear, Stearns & Co. Inc.
Jaime has served on the Board of Directors for 11 of Monomoy's platform investments, including Friedrich Air Conditioning, a current investment for which she serves as Chairman of the Board, and Katun Corporation, which is Monomoy's most recent exit. In addition to her deal team responsibilities, Jaime is actively involved in the firm's internal continuous improvement initiatives and leads recruiting and career development for junior professionals.
Jaime received her B.S. in Commerce from the University of Virginia, with concentrations in Finance and Accounting, and a minor in Italian. Jaime grew up outside of Chicago and currently lives in Manhattan with her husband.
Bob Girton
Edewater Capital Partners
Partner
Prior to joining Edgewater in 2011, he was an investment banker at Harris Williams & Co. and Candlewood Partners. While in investment banking, Bob completed a variety of corporate finance transactions, including M&A, leveraged financings, and other advisory services.
EDUCATION: B.S. in Corporate Finance from the University of Akron and an M.B.A from the Weatherhead School of Management at Case Western Reserve University.
Panel: Focused Add-ons Driving New Deals- How PE Firms are Pro-Actively Sourcing New Deals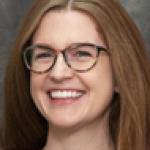 Moderator, Kathryn Mulligan
Association for Corporate Growth
Editor in Chief, Middle Market Growth
Kathryn Mulligan is ACG Global's editor-in-chief. In her role, she oversees Middle Market Growth magazine and its companion website and multimedia assets, including the biweekly Middle Market Growth Conversations podcast. Her prior experience includes roles at a manufacturing technology nonprofit in Chicago and a New York-based private equity firm.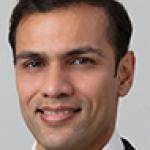 Anirban Dasgupta
MHT Partners
Managing Director
Anirban Dasgupta serves as a Managing Director of MHT Partners based in New York and co-heads the firm's Buyer Advisory practice. He has over 15 years of experience spanning investment banking, consulting and private equity across a range of industry sectors. Prior to joining MHT Partners in 2019, Anirban served as a Principal and Founder at Aeris Advisors, an advisory firm that partnered with buyside firms to originate and structure private capital investments. Prior to Aeris Advisors, he was a Director of investment banking at Bank of America Merrill Lynch ("BAML") in the Industrials group in New York. While at BAML he worked on transactions across various Industrial sub-sectors in transactions involving M&A, structured debt exchanges, equity issuance and activism defense. He started his investment banking career at Deutsche Bank in New York working in M&A and Consumer & Retail. Prior to that he worked at McKinsey & Company predominantly in the Banking & Securities Practice across various offices of the firm around the globe.
Anirban holds an MBA from the University of Chicago Booth School of Business and a BS in Chemistry from the University of Delhi. He lives in New York with his wife and two children.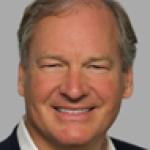 Jeffrey Jones
Fremont Private Holdings
Operating Partner
Jeff Jones joined Fremont Private Holdings in 2017. Jeff has over 20 years of collective experience in private equity portfolio operations, management consulting, and general management. He focuses on growth and operational improvements across the Fremont Private Holdings portfolio of companies. He is a member of the Management Committees for In-Shape Health Clubs and Process Displays, two of Fremont Private Holdings' investments, and currently serves as the Executive Chairman of In-Shape. He is based in New York.

Prior to joining Fremont, Jeff was a Senior Advisor in the operations group of TPG Capital. Earlier in his career, he was a consultant at McKinsey & Company serving clients in industrials and financial services. Jeff was also President of the XLO Group of Companies, a family-owned tier 1 automotive supplier, where he started his career.

Jeff has a BA from Duke University.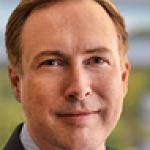 John Willert
Capital Partners
Managing Director
John Willert, Managing Director at Capital Partners, has a 24-year career in both private equity and investment banking.  Capital Partners is currently investing a $600 million committed equity fund focusing on investing in family and management held businesses using a differentiated low-debt, long-term approach.  Prior to joining Capital Partners in 2007, John was a Principal with Family Capital Growth Partners, a private equity firm in Greenwich, CT and was concurrently a Vice President of de Visscher & Co., Family Capital's affiliated investment bank.  John received an M.B.A. from Ohio State and a B.A. from Gettysburg College.