Image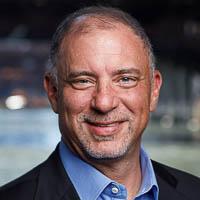 Adam has more than 25 years of investment and transactional experience and has been involved with over a hundred transactions and businesses in his capacity as investor, manager and advisor.

Prior to joining Geneva Glen Capital, he was a Managing Partner of WHI Capital Partners, the private equity arm of William Harris Investors, Inc. (the family office of Irving Harris managing in excess of $1 billion) where he led and managed investments in the niche manufacturing, healthcare services, and environmental and recycling markets. Before joining WHI, Adam was a Partner with New World Ventures and a senior team member of The Pritzker Group, affiliated private equity investment groups that make minority investments in early stage information technology companies and controlling investments in middle market manufacturing and industrial companies. Prior to The Pritzker Group and New World Ventures, Adam was an executive with Baxter Healthcare Corporation where he oversaw the Cardiovascular Group's joint ventures, M&A, and venture investments.

Previously, Adam was a senior corporate attorney with Katten Muchin & Zavis in Chicago, where his practice focused on leveraged buyout transactions, securities matters, and general corporate representation for middle market companies. Before Katten Muchin & Zavis, Adam was a Senior Accountant with Arthur Andersen & Co., leading financial and accounting systems diligence for M&A transactions.

Adam has a BS with honors in Accounting from the University of Virginia's McIntire School of Commerce and a JD, magna cum laude, from the University of Illinois College of Law. Adam is a Certified Public Accountant, a member of the Association for Corporate Growth, and serves on the Board of Directors of EZ Shipper Racks, Dianne's Fine Dessert's, and Southeastern Home Health Services as well as the Illinois Holocaust Museum and Education Center.