Image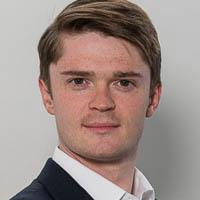 Chris is a Principal at Martis Capital based out of their Washington, D.C. office. Prior to joining Martis, Chris worked at Quad-C Management focusing on middle market buyouts and at Citi covering retail and consumer businesses.
Chris joined Martis in 2014 and currently holds board responsibilities at Healthy Living Network, a skilled home health provider, and Qualifacts/Credible, a specialized EMR and enterprise SaaS platform serving the behavioral health provider community. Previously, Chris was a director of Care Hospice, a national hospice provider, as well as Altruista Health, a care management platform for health plans and provider organizations.
Chris holds a B.S. in Commerce from the University of Virginia.