Image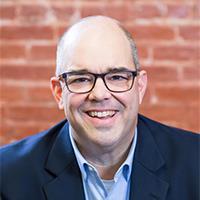 As the CEO of Canton & Company, Don engages with pioneering healthcare firms across the industry, all striving to win in the new health economy. A true market-maker, he focuses on advancing innovation, elevating market positions, and connecting complementary players to disrupt and reshape the industry.
An industry leader and serial entrepreneur with more than 25 years' experience, Don has experienced the dysfunction of the industry from many seats. He has launched several healthcare businesses – including several industry-leading services firms – is a former hospital, health services, health information technology, and insurance industry executive, and an operating partner for a venture capital firm that acquired and operated health plans. Consistent across his diverse background is helping disruptive healthcare companies of all sizes and stages succeed through positioning, growth, talent acquisition, and scale.
Don is also a seasoned board member, executive advisor, investor, and fund raiser. He is a recognized thought leader and health economist, and a sought-after speaker, writer, and facilitator. He has delivered hundreds of speeches, including many prominent keynote addresses across the industry, and has been featured on TV, radio, and as a debater, arguing free market healthcare principles in industry and public policy forums.
Prior to founding Canton & Company, Don was the Founder, Chairman and CEO of Sage Growth Partners, Vice Chairman and Chairman of Continuum Health, CEO of Lighthouse Risk Solutions, SVP and General Manager, Consulting of Northrop Grumman Health IT, Operating Partner of Venture Health Partnership Group, President of Ascendia Healthcare Management, and Vice President, Business Strategy of Bon Secours Health System. He started his career as the founder and CEO of a physician practice management company and a partner in a healthcare strategy and information technology consulting firm.
Don also had the great privilege of teaching health economics for almost 20 years at Carey Business School and the Bloomberg School of Public Health, both of The Johns Hopkins University.
He loves helping entrepreneurs and leaders innovate with their companies, is an unabashed Clayton Christensen and Milton Friedman devotee, a convicted believer in the power of markets, and committed to disrupting the old order to reshape the healthcare industry.