Image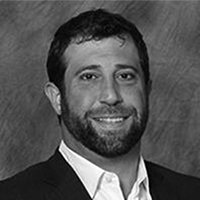 Justin is a Managing Partner and Founding Partner of Shore Capital, a private equity firm focused on partnering with companies that have between $1-10 million of EBITDA. Shore Capital has over $1.1B in capital commitments from university endowments, fund of funds and family offices. Justin is the Chairman of EyeSouth Partners and sits on the board of several other Shore portfolio companies. 
Prior to being a founding partner of Shore, Justin worked as an investment professional at Valor Equity Partners, a Chicago-based private equity firm. Prior to joining Valor, Justin was an attorney in the private equity group of Kirkland & Ellis.
Outside of the office, Justin is a member of the Young Presidents' Organization (YPO), Vanderbilt University Law School Advisory Board, Museum of Science and Industry Board, as well as a Trustee of Rush University Medical Center. Additionally, Justin has been a guest lecturer at Vanderbilt University Owen Graduate School of Business, Loyola University of Chicago Law School and the Thunderbird School of Global Management. Justin received his Juris Doctorate from Vanderbilt University Law School. Justin earned a Certificate of Law and Business from the Vanderbilt Owen Graduate School of Management and a B.A. in Accounting from Michigan State University. Justin is a member of the State Bar of Illinois and a Certified Public Accountant.