ACG New York is excited to be partnering with the following companies for our 10th Annual Woman of Leadership Summit Happy Hour. These female founded, run, and/or co-founded companies have generously donated their time and products or provided them at a discount for this event. In keeping with our conference's theme, we look forward to introducing you to each of them, their companies, products, and the stories of how they got to where they are today and what's in store for tomorrow.
Thank you to our 10th Annual Women of Leadership Summit Happy Hour Partners
Image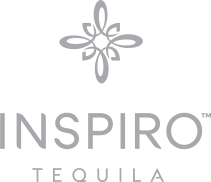 Founder, Mara Smith, a former attorney in Chicago, started drinking tequila when she was looking for a clean, gluten-free spirit that fit into her active lifestyle. She and her friends enjoyed the versatile, carb-free and zero sugar spirit but they were not drawn to the traditional offerings. For years, Mara searched for a tequila brand that was additive-free with a look, taste and aroma that appealed to her and that she could share with her friends and family and proudly display on her bar. That perfect tequila simply did not exist, so she decided to create one.

Mara went to work studying the industry, and more importantly researching and testing what mindful consumers like her were looking for in a tequila. Her goal was to create a clean, smooth and sippable 100% Blue Weber Agave tequila without any of the additives often found in other tequilas, and with every detail thoughtfully crafted, from the meticulous production process to the sophisticated and sleek bottle that is easy to hold and pour.

There was only one person Mara knew who could create this innovative new tequila, the legendary Ana María Romero Mena, one of the most respected master distillers in the tequila industry in Mexico. Together they tasted, tested, and refined different approaches until they arrived at a truly inspired and unique spirit. Mara and Ana María are not the only women involved in developing Inspiro. Women are part of every aspect of our brand, from production in Mexico to getting bottles on the shelves. We are also proudly women-owned certified by WBENC.

Our name comes from the Spanish word for "inspired." From our sleek and sophisticated bottle, to our female-led team, to our mission to support and inspire other female founders to follow their dreams, our goal was not just to create a one-of-a-kind tequila, it was also to make women feel seen and relevant in industries where they have long been underrepresented. Read more about our initiative to give back, The Inspiro Purple Bicycle Project.
Image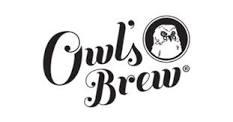 Clean Boozy Beverage made with REAL ingredients - No Artificial Flavors, No Sugar Substitutes, No Parabens. 4.8% Alc/Vol. Vegan & Gluten-Free.
Image

2 Chicks with Chocolate creates artisanal chocolate hand-crafted with fresh cream, no preservatives or fillers. These chocolates can be custom made to fit your order. Classes, events and parties available - in person or virtually.

What do you do when life hands you lemons? Well, if you're 2 Chicks with Chocolate founder Elyissia Wassung's mom, you by-pass the lemonade thing entirely and go straight for the chocolate! When a disabling car accident left her unable to commute to work, Elyissia's mom turned to making chocolate in her kitchen as a way to bring home the bacon! Elyissia would load up her shopping cart and venture down her Queens, New York, blocks going door to door to sell all she could, until one day some neighborhood bullies stole her candy and her money! She learned then that the risks of owning one's own business were greater than she thought, but by then she was already bitten by the entrepreneurial bug and well-launched in the chocolate business!

Following her Mom's advice to "never take no for an answer", Elyissia knew she would follow her heart and make a change. Despite being in a lucrative telecom job while managing her chocolate business, Elyissia decided to get really serious about taking the chocolate industry by storm. She left her telecom job and has been happily immersed in the chocolate world ever since. Her goal is to bring inspiration through chocolate and to make 2 Chicks a household name that people will not soon forget!

The other "Chick" is Elyissia's Mom, Barbara – also known as "Chick 2".

Elyissia's Mom set the high standard for chocolate for Elyissia at a very young age. In their Queens, NY they had quite a following, and at a very young age, Elyissia remembers telling her Mom that she should make a true business out of it. Who knew that at such a young age Elyissia was already on her way to deciding her career path?
Image

Located in New York City's East Village, Convive Wines and Spirits is a boutique wine and spirits shop with a focus on expert-led corporate events and curated gifting. We set out to improve the wine buying experience for everyone - from people newly interested in wine to experienced collectors. Whether you're sending a large company gift or filling your personal fridge, we make the process seamless and accessible. 
Image
Event Details
When:
April 19, 2023 10 AM - 9 PM EDT
Where: