Image
Event Details
When:
December 8, 2020 5 PM - 6:30 PM EST
Cost:
Free - Free
Where:
Add to Calendar
Overview
Body
Firms owned by white men manage a stunning 98.7% of the $69 trillion managed by the U.S. Asset Management industry (Source: Knight Foundation) which includes the Private Equity class. Fewer than one in 10 senior Private Equity professionals are women. Amid increased PE fund manager competition and historical rich
valuations, PE returns have continued to trend downward.
Following a successful ACG NY LP,GP & Family Office summit, this VIP roundtable will address how LP allocations to emerging, women and diverse managers are helping to combat both these negative trends. 
Speakers
Image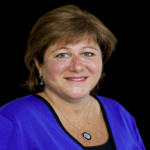 Moderator, Sheryl Schwartz
Adjunct Professor, PE & Finance, Fordham Gabelli School of Business
Executive Board Member, WAVE
Sheryl Schwartz is an Adjunct Professor of Finance and Private Equity at the Gabelli School of Business. She has been a Managing Director at Caspian Private Equity("Flexstone"), Perseus, and TIAA-CREF where she leads investments in private equity on behalf of institutional investors where she built diversified portfolios with a focus on ESG, emerging managers, and North American mid-market. At TIAA, Caspian and Perseus, she was a member of the Investment and Executive Committee for alternative investments including funds, co-investments timber, and real estate. At Perseus, she was one of three partners responsible for fundraising, sourcing, evaluating, and making direct mezzanine and structured equity investments in connection with leveraged buyouts, recapitalization, and growth financings.  At TIAA, she had a successful career split between investing in fixed income and alternative investments.  Ms. Schwartz built and led TIAA-CREF's Alternative Investment team, which included building a diversified portfolio of $13 billion of investments in private equity funds, co-investments, mezzanine debt, and timber.  
Ms. Schwartz serves on the Board of Directors of the Women's Association of Venture and Equity, which is a nonprofit organization committed to the development and advancement of women in private equity and venture capital since 2007 and is an Adjunct Professor of Finance and Private Equity at Fordham Gabelli School.
Ms. Schwartz was one of Mergers & Acquisitions "Most Influential Women in the Mid Market M&A" in  2015, 2016, and 2019,  was featured in the Wall Street Journal's "Six of Private Equity's Most Influential Female Gatekeepers" in 2017 and in Buyouts Magazine in March 2019 "Building networks: 10 women thriving in PE and helping transform the culture".  
Ms. Schwartz holds both a B.S. and an M.B.A. in Finance from New York University.
Image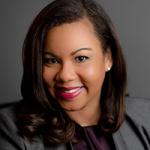 Farrah Holder
Ms. Holder joined IMB as a consultant in 2016 and as the Director of Business Development responsible for deal sourcing and brand development in 2019.
Prior to IMB, Farrah was a co-founder and President of ThinkNXT Marketing, a boutique marketing firm focused on small to medium-sized businesses from 2010 to 2019. Prior to 2010, Ms. Holder held various marketing, strategy and business development positions with Time Inc., Rodale, Western Alliance Bancorp, and Primary Physicians Research. Farrah started her career at Morgan Stanley as a financial analyst from 1998 to 2000.
Ms. Holder received a BS in Finance and Marketing from the University of Virginia and an MBA from The Wharton School at the University of Pennsylvania in Marketing and Entrepreneurial Management.
Image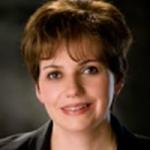 Marietta Moshiashvili
Upper Bay Infrastructure Partners
Managing Partner
Ms. Moshiashvili serves as Chief Executive Officer and Managing Partner of Upper Bay. Upper Bay Infrastructure Partners is an independently-owned private investment firm focused primarily on diversified North American infrastructure private equity investments in the middle market with approximately $700 million of assets under management. Upper Bay targets both mature, stable assets and growth-oriented infrastructure investments in partnership with leading operators and developers. Upper Bay's initial seed assets include Tidewater and 8minute Solar Energy investments.
Prior to co-founding the Firm, Ms. Moshiashvili was a Managing Director and the Group Head of Nuveen's global direct equity infrastructure platform. In addition and before becoming Managing Director and the Group Head of Infrastructure at TIAA / Nuveen, Ms. Moshiashvili held a variety of senior positions within TIAA / Nuveen Private Markets in infrastructure, private equity, and project finance. In her capacity as a head of infrastructure, she set the investment strategy and oversaw the buildout of the infrastructure equity business platform. Ms. Moshiashvili is currently a Co-President of Tidewater board and board participant of 8minute Solar.  In the past, she held a number of active board positions for the infrastructure portfolio's companies, including I-595, ACS JV, UK PPP Bridge, Landfill Gas platform, and Vantage Datacenters, was a President of the board of InterPark, and was also an investment committee member of Stonepeak Infrastructure Fund I. She steered the TIAA / Nuveen team towards a differentiated investment sourcing strategy, by identifying market leaders in desirable portfolio sectors, and led the establishment of the Nuveen third-party asset management business. Before joining TIAA / Nuveen, Ms. Moshiashvili was a project finance investment professional at Credit Suisse and The Toronto-Dominion Bank.
Ms. Moshiashvili holds a Bachelor of Science in International Business and Economics, cum laude, from New York University Stern's Business School and is a member of Omicron Delta Epsilon.
Image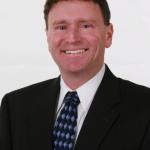 Eric Newman, CPA, CGMA
City of Stamford, Connecticut
Treasury Manager
Eric is responsible for treasury, investment management, pension fund administration, and accounting.  He participates in the management of the City's Public Private Partnership portfolio.  The portfolio includes a highly leveraged Real Estate Qualified Active Low-Income Community Business Partnership (QALICB) that monetarized IRC §47 Federal Historical Tax Credits and §45D New Markets Tax Credits and several Tax Increment Financing (TIF) redevelopment, infrastructure, and improvement projects.  Eric serves as a Trustee on the Classified Employees Retirement Fund Board, Other Post-Employment Benefit (OPEB) Board, Defined Contribution Retirement Plan Board and is a member of the City's Investment Advisory Committee,  Eric serves as a Trustee on the Town of Fairfield Employee Retirement Board and Joint Retirement Investment Board. 
Prior to entering government finance, Eric held finance positions at Royal Bank of Scotland, IBM Global Financing, Arnhold and S. Bleichroeder, Price Waterhouse, and Soros Fund Management.   He served as the Treasurer for thirty-seven special purpose funding entities, a member of the NYSSCPA Private Equity and Venture Capital Committee, and NYSSCPA Investment Management Committee. 
Eric received his B.B.A. in Accounting from Adelphi University; Certificate in Investment Banking from New York University; and is currently pursuing his M.B.A. in Finance from Sacred Heart University.  He is a Certified Public Accountant (CPA) and a Chartered Global Management Accountant (CGMA).
Sponsors
Attendee List
Event Materials
Event Materials
Please contact Stephanie Hummel at shummel@acgnyc.org for more information.
Pricing: Complimentary