Image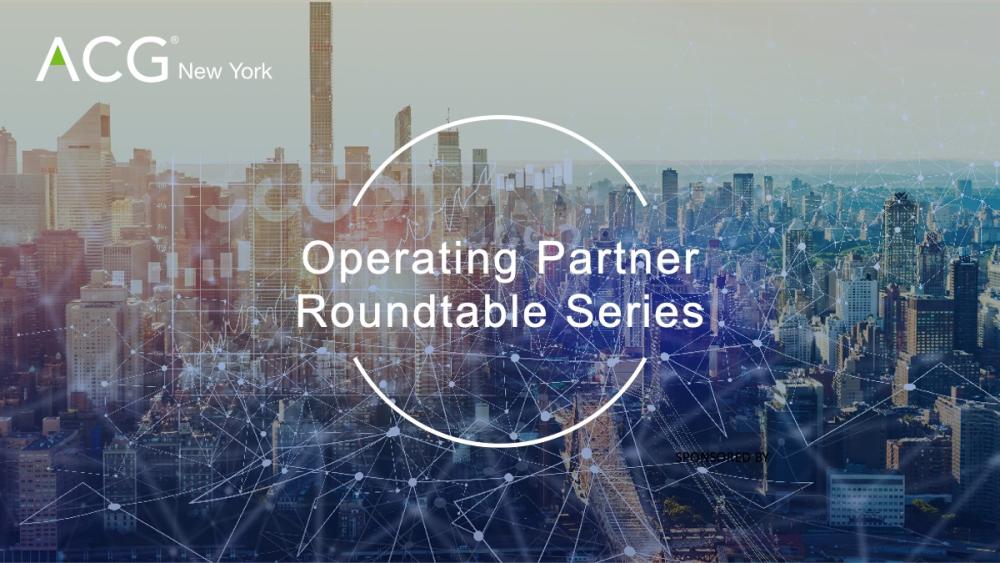 Event Details
When:
May 11, 2022 5 PM - 6:30 PM EDT
Cost:
$25
Where:
Add to Calendar
Overview
Body
ACG NY Operating Partner Roundtable

The ACG NY Operating Partner Series of events and programs is strictly an Operating Partner peer-to-peer series of think tank meetings for ACG NY members and invited guests. Participants can share and discuss best practices while developing relationships in a convenient, enjoyable setting. The ongoing series in 2021 will be open to seasoned & emerging Private Equity Operating Partners and key service providers integral to M&A portco valuation.
Amongst other topics, the interactive series will aim to cover:
How operating teams work best with investment teams. Pre and post deals. Has this changed? 
The ongoing assessment of risks and actions portfolio companies have taken in response to the extended coronavirus crisis. How long will it continue? 
Key operational areas such as: Digitalization, Human capital, Salesforce effectiveness, Supply chain & procurement, Finance, Data analytics, Digital marketing & e-commerce, Cost improvement etc.
How to drive value creation initiatives in the aftermath of the downturn - what will the environment be like post COVID? 
How PE, strategic and other investor backed CEO's and management teams are looking at turnarounds, distressed situations and driving transformations within.



May 11th, 2022

Driving Value Capture Through Harmonization

Whether deal flow in 2022 continues at last year's pace or not, the push for value capture will continue to be paramount for Operating Partners. Harmonization is one of the most powerful drivers of value capture – either during or after the transition. This moderated panel session will feature executives who will discuss how they leveraged harmonization to simplify, streamline, reduce costs and deliver value to their bottom lines while enabling the Portcos to maintain their individual autonomies.
Attendee List
Event Materials
Event Materials
Please contact ACG New York for more information.
Pricing:
Complimentary for ACG Members
$25 Non-Member