Image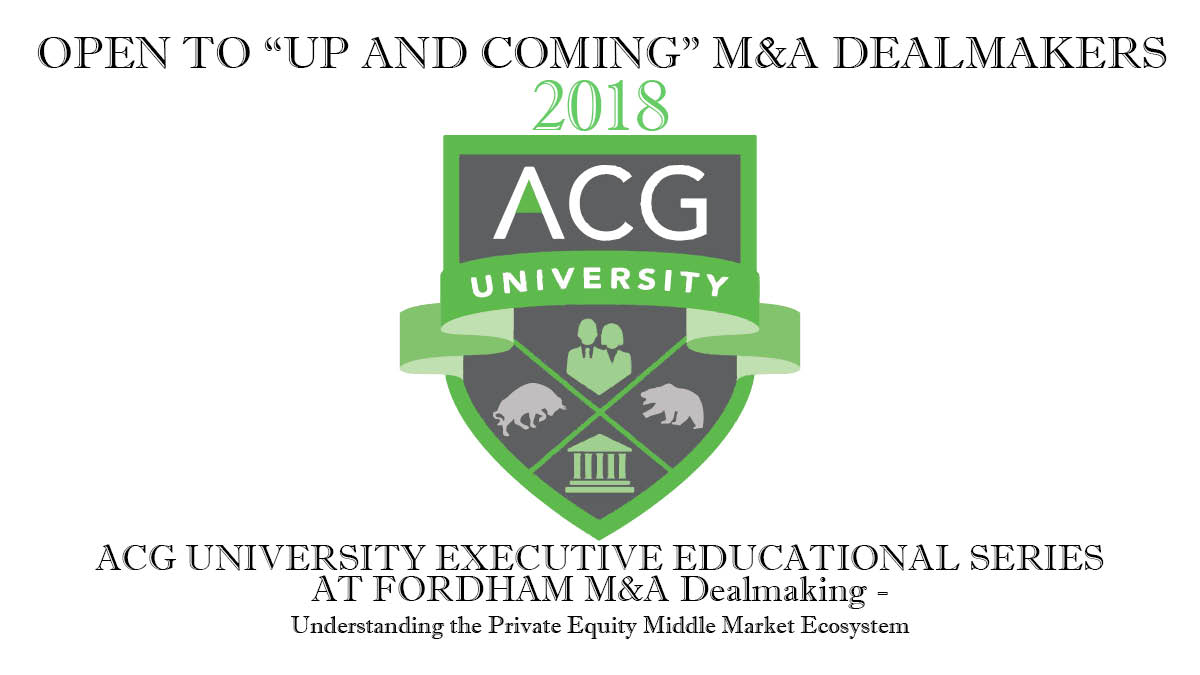 Event Details
When:
January 22 - March 26, 2018
Event Secondary Body
The Association for Corporate Growth (ACG New York), in partnership with Fordham University's Gabelli School of Business will be offering a 8-week course during the winter of 2018.  The course entitled M&A Dealmaking - Understanding the Private Equity Middle Market Ecosystem will be offered on Monday evenings (6pm-8:30pm) and will provide ACG New York members with an immersion into the middle market ecosystem and the operating dynamics of middle market companies.  The course will cover a range of topics related to private equity, relationship building, deal flow, corporate growth strategies, credit markets, accounting and legal matters.  Participants who complete the course will receive a certificate of completion from Fordham University.