Event Details
When:
November 2, 2017 5 PM - 9:30 PM EDT
Where:
Fashion Institute of Technology
Keynote Speaker, Chris Donnelly
Fireside Chat with Aman Advani
Fireside Chat Interviewer, Michael Appel
INVESTMENT BANKING PANEL:
Josh Benn, Managing Director, Duff & Phelps Bio
William D. Busko, Managing Director, Consensus Bio
Alexander K. Chefetz, Managing Director, Cowen Bio
John Neuner, Managing Director, Harris Williams & Co. Bio
Matthew Tingler, Director, Baird LinkedIn
PRIVATE EQUITY PANEL:
Jon Canarick, Managing Director, North Castle Partners Bio
Ron Frasch, Operating Partner, Castanea Partners Bio
Mark Grabowski, Partner, TPG Growth Bio
Annette Rodriguez, Managing Director, Warburg Pincus Bio
Keynote Speaker
Image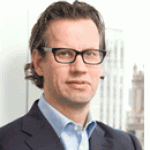 Chris Donnelly
Accenture
Senior Managing Director, Strategy, Retail Lead
Chris Donnelly is the Senior Managing Director of Accenture's Global Retail Strategy Practice. He has over 27 years of retail experience and works with many of the world's leading retailers on the critical issues facing their business. Chris works out of the Chicago office and is a member of Accenture's Global Leadership Council.
Prior to his current focus, Chris served as the Global Industry Managing Director for Retail and the Managing Director of Accenture's UK and Ireland Retail practice.
Chris has extensive experience in the planning, design, and implementation of transformational initiatives with a particular focus on digital transformation, merchandising, benefits realization and shareholder value creation. He works with retailers around the world and he has worked with clients in all major retail verticals – grocery, chain drug, apparel, mass merchants, discount, and big box/category killers. Chris has also led research projects for industry organizations such as Retail Industry Leaders Association (RILA) and National Association of Chain Drug Stores (NACDS).
 
Chris is an Industry thought leader and a frequent commentator on the retail industry. He has been interviewed on CNBC, Bloomberg News, and Fox Business and has been quoted in the Wall Street Journal, The New York Times, The Economist, the Financial Times, the Associated Press, Reuters, Bloomberg, Ad Age, Women's Wear Daily, and many other industry publications. He has also been a frequent keynote speaker at the Retail Industry Leadership Association's Leadership Forum, the National Retail Federation's Big Show, and China Chain Store & Franchise Association Annual Conference.
 
His educational background includes a Master of Business Administration (MBA) in Strategy and Finance from the University of Chicago (USA) and a Bachelor of Arts (BA) from the University of Notre Dame (USA).
Fireside Chat
Image
Aman Advani
Ministry of Supply
Co-Founder & CEO
Aman Advani is Co-founder and CEO of Ministry of Supply, a clothing brand inventing a new category: Performance Professional - performance dress clothes. The company was launched in 2012 with the mission to incorporate fundamental engineering and performance principles into dress clothing staples, ultimately building a wardrobe that both looks good, and feels comfortable (think Nike meets Brooks Brothers). Prior to co-founding Ministry of Supply, Advani spent 4 years in management and non-profit consulting with Deloitte and TechnoServe. He holds a BSIE from Georgia Tech, and half an MBA from MIT's Sloan School of Management and was a member of Forbes 30 under 30 list.
About the Company: Launched by MIT engineers, Ministry of Supply invents high performing, comfortable dress clothes for today's professional. Our vision is to create a new category of clothing, Performance Professional. By understanding your body in motion and using innovative materials, we are inventing apparel that's machine washable, high stretch, and keeps sweat stains at bay. Because we believe if you dress smarter, you can do more. Shop online at ministryofsupply.com or at one of eight stores across the U.S.
Our Namesake: You know Q from Bond? He's based on a real person, named Charles Fraser Smith, who designed gadgetry and clothing for the British Special Ops. We're inspired by Q, the ultimate empathetic inventor, creating gear for people on a mission. His cover? Our namesake, Ministry of Supply
Image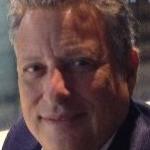 Michael Appel
Appel Associates LLC
President
Michael Appel is an experienced operating executive with more than 35 years leading and advising retail and consumer products companies. He has hands-on experience in multiple specialty-wholesale categories, including tabletop, home furnishings, apparel, accessories, and menswear. Mr. Appel began his retail career in apparel and home furnishings at Bloomingdale's. He developed the professional cookware category and launched Calphalon and All Clad cookware for the consumer market, subsequently rising to the Divisional Merchandise Manager of Childrenswear. As Vice President of Merchandising at Fortunoff he increased comparable store sales by 60% and gross margin by 3 %. He also led a successful turnaround as President and COO for Hoffritz Cutlery.
In 1991, Mr. Appel founded Appel Associates, an advisory firm that provides performance improvement, due diligence, restructuring and turnaround management consulting services to retail and consumer goods companies. He has held numerous board, interim CEO, financial advisor and CRO positions for companies including Laura Ashley, Caswell Massey, The Custom Shop, and MacKenzie Childs.
Selected accomplishments include developing and implementing a successful turnaround plan for Kasper ASL. For this work, the Turnaround Management Association awarded Mr. Appel its Turnaround of the Year Large Company Award. Mr. Appel also led the successful stabilization and sale of the iconic San Francisco luxury apparel retailer Wilkes Bashford, and as Interim CEO of Baccarat Crystal, he significantly increased sales in its retail, wholesale and corporate sales divisions.
Mr. Appel holds a Masters in Business Administration from the Harvard Business School and a B.A. in History from Brandeis University. He has served on the Boards of Directors of Loehmann's, Charming Shoppes, and Mattress Discounters and currently serves on the Global Executive Board of the Turnaround Management Association and on the Advisory Board of FIT's Global Fashion Management Masters program.
Mr Appel currently serves as Chairman of the Board and Interim CEO of rue21, a 750 Store specialty apparel retailer . He also serves on the Boards of Things Remembered and Master Cutlery.
Investment Banking Panel
Image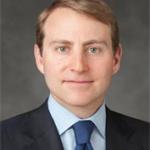 Joshua Benn
Duff & Phelps
Managing Director
Josh Benn joined Duff & Phelps in 2004. He is a managing director and head of the firm's New York Corporate Finance practice. In addition, he leads the firm's global consumer, retail, food, and restaurants industry practice. Josh has more than 18 years of investment banking experience.

Prior to joining Duff & Phelps, Josh was a partner at Stone Ridge Partners LLC, a middle market merger and acquisition advisory firm. Prior to Stone Ridge Partners, Josh was in the M&A and private equity coverage groups at Thomas Weisel Partners and Furman Selz. He has managed merger, acquisition, divestiture and recapitalization transactions and transaction opinions for a variety of public and privately owned clients including: Rock Bottom Restaurants; Noodles & Company; Tourneau; Marlin Firearms co.; Traeger Wood Pellet Grills; Eastern Mountain Sports; SBE, Inc.; Gristede's Supermarkets; Balducci's, LLC; Friendly Ice Cream Corporation; Steak 'n Shake; and Salant Corporation. In 2012, Josh was a winner of the 40 UNDER 40 M&A Advisor Recognition Awards, which honors leading M&A, financing and turnaround professionals.

Josh holds a B.A. in political science and French from Dartmouth College. He is a FINRA Series 7, 24 and 63 registered representative.
Image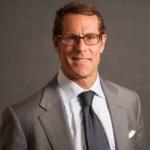 William D. Busko
Consensus
Managing Director
William D. (Billy) Busko II joined Consensus in 2009 as Managing Director and oversees the New York office. Mr. Busko has been focused on the Retail and Consumer Products industry for more than 15 years. He has extensive experience across corporate divestitures, private and public company sales, acquisitions and general advisory mandates, including fairness opinions and stock repurchase programs. His transactional experience includes working with clients such as Apax, The Container Store, Cherokee, Fireman Capital, Fruit of the Loom, Gart Sports, Genesco, Gordon Brothers, Gold Toe Moretz, Golden Lady SpA, Madison Dearborn and Richemont SA. Recently, he has advised on the sales of a leading apparel company and a fast growing intimate apparel business, capital raises for a luxury goods company, an athletic footwear company and an online retailer of outdoor gear and apparel and the acquisition of a brand oriented advertising agency.
Prior to joining Consensus, Mr. Busko was a Managing Director of Financo, Inc. and also served as President of Financo Securities LLC. Previously, Mr. Busko worked as a Principal within the Mergers and Acquisitions Group of Banc of America Securities and served Banc One Capital Partners within the Corporate Finance and Merchant Banking Groups.
Mr. Busko holds an M.B.A from the University of North Carolina and a B.S. in Business Administration from Wake Forest University. He is FINRA Series 7, 24, 63 and 79 certified.
Image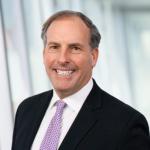 Alexander K. Chefetz
Alexander Chefetz is a Managing Director with Cowen's investment banking group. Mr. Chefetz has over 20 years of experience providing M&A and capital raising advice for a wide range of Consumer and Retail growth companies.
Prior to Cowen, Mr. Chefetz was with Lazard Middle Market where he served as Co-Head of Consumer and Retail Banking. He started his investment banking career at Drexel Burnham Lambert, spent seven years with Citigroup in the Consumer & Retail group, and was one of the original partners of Thomas Weisel Partners, co-heading their Consumer and Retail efforts before the firm was sold to Stifel.
Mr. Chefetz received his BA from Haverford College and his MM from J.L. Kellogg Graduate School of Management at Northwestern.
Image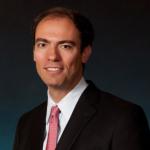 John Neuner
Harris Williams & Co.
Managing Director
Mr. Neuner co-heads the Consumer Group at Harris Williams & Co. and leads the group's efforts in the Consumer Products and Services sectors. Mr. Neuner has nearly 20 years of investment banking experience and has advised clients on a variety of merger and acquisition and strategic advisory assignments, as well as corporate financings.  Mr. Neuner and the Consumer team have built strong knowledge and relationships across the industry and have deep experience in the consumer products, consumer services, food and beverage, retail, and restaurant segments. Within the consumer products sector, he and the team have expertise across a broad range of branded and private label product in segments such as consumer durables; enthusiast, outdoor, and lifestyle brands; household goods; infant and juvenile; lawn, garden, and pet; personal care; and footwear, apparel and accessories. Additionally, the group has deep experience in services provided to the consumer through owned and franchised businesses, e-commerce, and direct marketing as well as retail services that enhance CPG and retailer merchandising.
Prior  to  leading the Consumer Group, Mr. Neuner developed experience in numerous industries including automotive aftermarkets, business services, distribution, industrials, and construction materials, mining, and natural resources. Before joining Harris Williams & Co.,  Mr. Neuner worked in the Leveraged Finance Group at Wachovia Bank. Mr. Neuner graduated from Hampden-Sydney College with a B.A. in Economics and lives in Richmond with his wife and two sons.
Image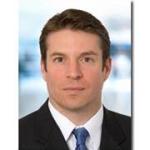 Matthew Tingler
Matthew is a Director in Robert W. Baird & Co.'s Investment Banking practice where he advises on equity offerings, mergers and acquisitions and other financial advisory services in the Consumer sector, with a focus on apparel and footwear, sporting goods and fitness, health and wellness, and outdoor recreation. Prior to joining Baird, Matthew was a Senior Associate in Merrill Lynch's M&A Investment Banking practice. Previously he was an Associate in Citigroup's Equity Research practice and a Manager in Ernst & Young's Transaction Advisory Services practice where he performed M&A due diligence, restructuring and valuation assignments. Matthew received an M.B.A from the Kellogg School of Management at Northwestern University with distinctions and a B.S. in accounting and marketing with high honors from the University of North Carolina at Chapel Hill. He is a Chartered Financial Analyst charterholder through the CFA Institute and a recipient of the SGB 40 Under 40 award sponsored by SportsOneSource Group. An avid traveler, Matthew worked for Merrill Lynch in London and Ernst & Young in Sydney and has visited 47 countries.
Private Equity Panel
Image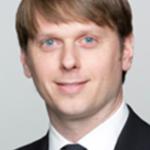 David Reynolds
Alvarez & Marsal
Senior Director
David Reynolds is a Senior Director with Alvarez & Marsal in their Private Equity Performance Improvement group. He has more than 17 years of consulting experience in North America and abroad. His background includes revenue generation and profit improvement in supply chain optimization, operational improvements and product line profitability. He has worked in several sectors of consumer and retail.
Mr. Reynolds has led operations improvements in the organic pet food industry and home storage products.
Prior to joining A&M, Mr. Reynolds was a Partner at Venetia Partners where he built and led their Private Equity Operational Improvement practice focusing on due diligence, value creation and interim management for private equity sponsored portfolio companies.
Mr. Reynolds has held an interim COO role for a light fixture manufacturing and retailer where he built their successful e-commerce business and optimized the operations of the company to be more nimble and responsive to a changing industry.
He led a high-profile operational merger of two Fortune 250 consumer products brands to identify synergies and performance improvements.
He has also held an interim role for the COO of a large private equity owned distribution and business services company focusing on special projects related to warehouse, customer retention and satisfaction.
Mr. Reynolds earned his Bachelors in Industrial and Systems Engineering and Masters in Business Administration from the Georgia Institute of Technology.
Image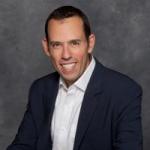 Jon Canarick
North Castle Partners
Managing Director
Jon Canarick is a Managing Director with 16 years of consumer private equity investment experience. Since joining North Castle in 2001, Jon has actively managed North Castle's investments across a variety of Healthy, Active, and Sustainable Living sectors. He currently sits on the Board of Directors of Barry's Bootcamp, Brooklyn Boulders, Curves, Palladio, and SLT. Previously, he served on the Board of Directors of Mineral Fusion, gloProfessional, Flatout, International Fitness, Enzymatic Therapy, Performance Bicycle, Avalon and DDF and was actively involved in our investment in Grand Expeditions. Prior to joining North Castle, Jon worked in the Financial Sponsors Coverage and Leveraged Finance groups of Bear, Stearns & Co., where he executed leveraged buyout transactions and provided advisory services for financial sponsors. Jon earned a B.B.A. from the University of Michigan and an M.B.A. from Columbia Business School.
Image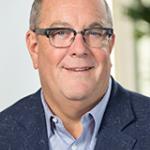 Ron Frasch
Castanea Partners
Operating Partner
Ron Frasch joined Castanea Partners as an operating partner in 2014 to focus on luxury apparel and accessories, and aspirational branded consumer products.
Prior to joining Castanea, Ron was President and Chief Merchandising Officer at Saks Fifth Avenue until the sale of the company to Hudson's Bay Co. in 2013.
Previously, Ron was CEO and President at Bergdorf Goodman. He also held senior executive positions at GFT USA and Escada USA as President, and President and CEO, respectively, and Neiman Marcus where he was Senior Vice President and General Merchandise Manager for ready-to-wear, accessories, and cosmetics.
Ron serves as director on the board of Castanea portfolio companies Aurora Brands, Ippolita, and Proenza Schouler. He also serves on the Crocs, Inc. Board of Directors' audit and governance committee.
Image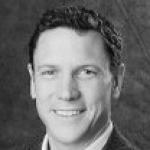 Mark Grabowski
Mark Grabowski is a Partner at TPG Growth in New York, where he oversees the platform's consumer investments. Prior to joining TPG in 2016, Mark served as Managing Director at L Catterton, a middle market consumer-focused private equity firm. Before that, Mark worked at AEA Investors and American Capital. He began his career in investment banking at Merrill Lynch. Mark is a Phi Beta Kappa and Magna Cum Laude graduate of Dartmouth College with an AB degree in economics. He received an MBA with Honors from the Wharton School of the University of Pennsylvania. Mark serves on the Board of Angie's Artisan Treats and Club Pilates.
Image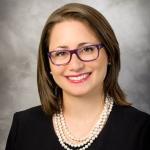 Annette Rodriguez
Warburg Pincus
Managing Director
Annette Rodriguez is based in New York, joined Warburg Pincus in 2008, and focuses on investments in the consumer sector.  Ms. Rodriguez works closely with and serves on the boards of TriMark, the #1 distributor of foodservice equipment and supplies in North America; Outset Medical, a pioneering medical technology company; Glansaol, a global beauty and personal care company; and Gabe's, a leading off-price retailer in the mid-Atlantic. She is also a board member of New York Professional Advisors for Community Entrepreneurs (NYPACE), a non-profit consulting organization assisting entrepreneurs from under-resourced communities.  Ms. Rodriguez previously served on the board of Wencor Group, a leading designer, repair provider and distributor of aftermarket aerospace components.  She was involved in the firm's former investments in Neiman Marcus and Scotsman Industries.  Prior to joining Warburg Pincus, Ms. Rodriguez worked at JPMorgan Partners (nka CCMP Capital), the private equity arm of J.P. Morgan, as a Generalist.  She received a B.S. magna cum laude in economics with concentrations in finance and accounting from the Wharton School at the University of Pennsylvania and an M.B.A. with distinction from Harvard Business School.