Image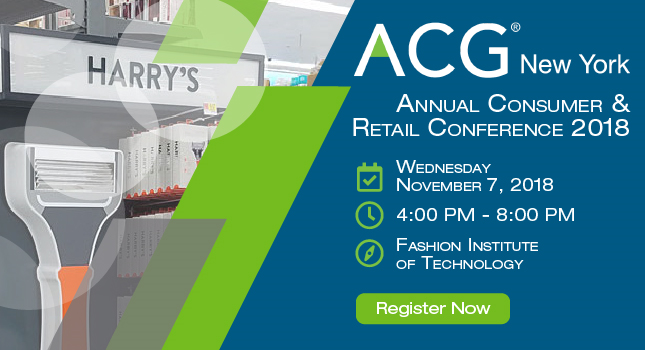 Event Details
When:
November 7, 2018 4 PM - 8 PM EST
Where:
Fashion Institute of Technology
Speakers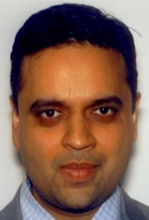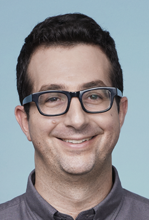 Jeffrey Raider
Co-Founder & Co-CEO
Harry's, Inc.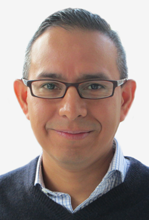 José P. Chan
José P. Chan, Senior Retail Executive, Tech Entrepreneur and Parsons Professor specializing in Retail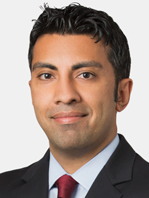 Moderator, Palash I. Pandya
Co-Deputy Chair, Corporate Practice Group
Akerman LLP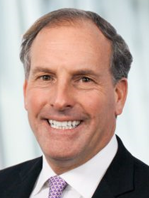 Alexander Chefetz
Managing Director
Cowen and Company, LLC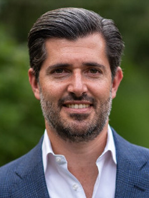 Alejandro Cola
Director
Lazard Middle Market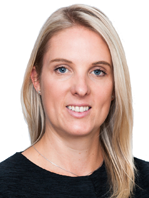 Justine Mannering
Managing Director
Stifel Financial Corp.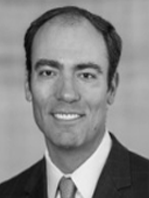 John Neuner IV
Managing Director
Harris Williams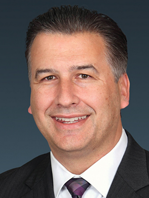 Moderator, Stephen Wyss
CPA, Partner - Consumer Industry Leader
CohnReznick LLP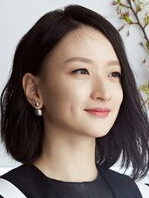 Christine Chang
Co-CEO & Co-Founder
Glow Recipe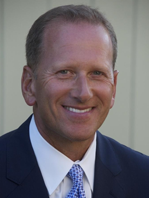 Roy Danis
President & CEO
Clyde May's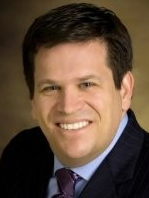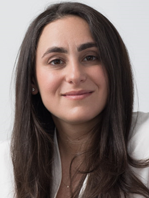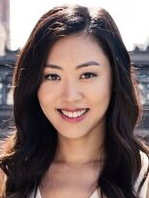 Sarah Lee
Co-CEO & Co-Founder
Glow Recipe
Steven Singer
Founder & CEO
FODY Food Co
Event Secondary Body
The Consumer Rules: What Does The Future Hold for CPG Brands and Retailers?
To find out, join us on Wednesday November 7th as industry experts discuss how investors can profit from the disruption caused by the shift to direct-to-consumer and the innovation fueling CPG growth.
The consumer packaged goods ("CPG") industry's growth over the past quarter century has been nothing short of exhilarating, fueled by innovative products designed to meet an ever growing array of human needs and desires. And consumers have spoken: they want multiple ways to buy product. This has blurred the line between CPG Companies and Direct-to-Consumer Retailers.  Many CPG companies have chosen to go direct in lieu of traditional retailers, others have taken a hybrid approach and now sell through multiple channels, including traditional retail (whether in stores or online).
This year's ACG Annual Consumer and Retail Conference will address these trends with an innovative program that addresses this convergence between CPG and Retail and highlights what makes these sectors so exciting for investors and strategics alike. The keynote address features recent findings of the AT Kearney Consumers@250 research initiative and will examine what's next for CPG brands and retailers. We will also hear from companies that have pioneered innovation, developed bolder strategies to traditional product businesses, and successfully navigated this changing landscape. Our panel of investment bankers will share their view of the current and future M&A landscape in this space. This year's Fireside Chat will feature entrepreneur and business leader Jeff Raider, one of the co-founders of Harry's, the ground-breaking company that has redefined  how consumers purchase one of the most basic consumer goods - razors, Jeff will share his journey building and leading the brand.
Rounding out the conference, we will have two panels to provide perspective on today's CPG industry from their unique vantage points. 
Investment Banking Panel: This panel is comprised of CPG investment bankers who will share their view of the market including current trends, M&A landscape, and the sources of capital funding this sector's growth.
Corporate Executives Panel:
This panel will be comprised of founders and executives who are successfully navigating the ever-changing CPG landscape and who will share how they are communicating their brand's strategy in multiple channels, engaging customers, and managing the growth of their businesses.  
Event Materials
Event Materials
Event Related Questions?
Contact Sarah Kuhns at skuhns@acgnyc.org or call 212-489-8700 x3
Thank you to our sponsors!