Image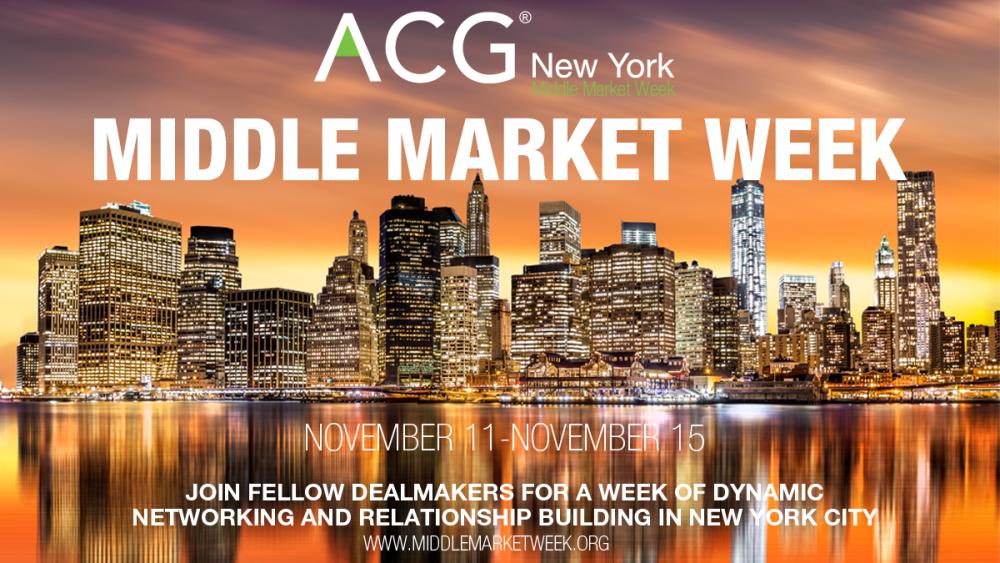 Event Details
Overview
ACG New York "Middle Market Week," will bring together leading global middle market dealmaking professionals to develop and enhance their dealmaking activities, strengthen their long-term relationships, and provide numerous opportunities for networking.  Make sure you are in New York for this can't miss week of non-stop deal opportunities November 11 through November 15.

Event Materials
Contact Sarah Kuhns at skuhns@acgnyc.org or call 212-489-8700 x3
MMW Chair, Frank J. Marcucci, Jr., National Director - Business Development, Corporate Valuation Advisors, Inc.