Image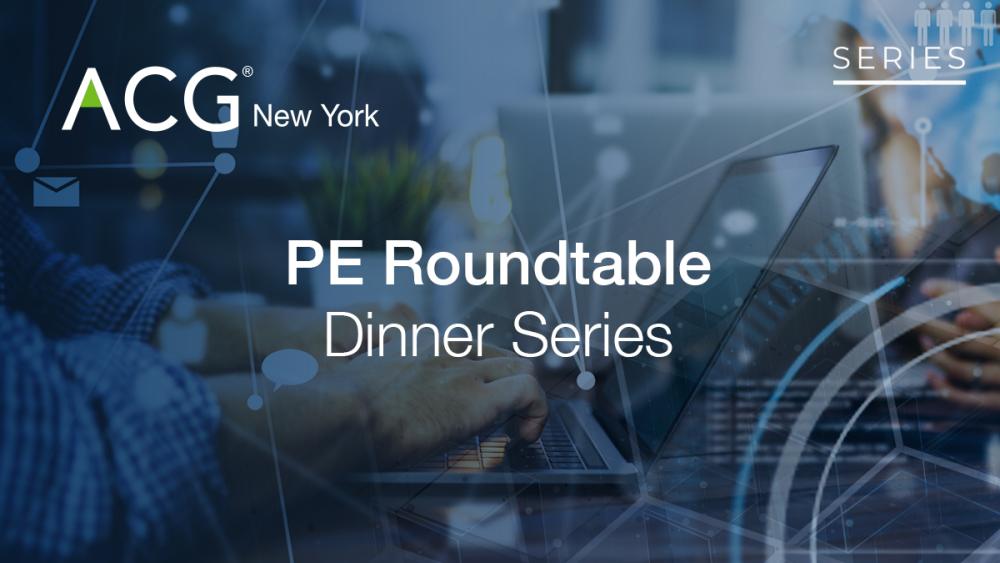 Event Details
When:
May 25, 2022 6 PM - 9 PM EDT
Where:
Location Name
The Penn Club
Add to Calendar
Overview
Body
This ACG New York Private Equity RoundTable is a quarterly meeting that hosts speakers to address topics that provide services and information designed to help PE firms operate their business (regulatory, management assessment techniques, sales performance improvement, developing strong investor relationships, fund raising, etc.). It is not designed to cover areas of interest in the Business Development Sector or Financial Controls. ACG NY provides other venues for these latter two disciplines.
These meetings are open only to
Private Equity Firms
and subject the following criteria: North American funds with Committed Funds in excess of $100mm. Attendance is limited to one member from the PE firm at the Partner/ MD level who has firm wide responsibilities that may include Business Development but NOT exclusively Business Development Membership is on an annual basis and limited to 30 members.
Join us for this
next session in the series on May 25th at the Penn Club of New York
which will explore
Supply Chain issues, specifically revolving around diesel
. The roundtable discussion will be led by Robert Wayson of LynnCo Supply Chain Solutions.
Diesel: Beyond the Price
Understanding the recent history and future of diesel for predictive insight to supply chain costs.

Separate from a discussion of crude oil, refined petroleum has been the currency, powering the residential and commercial engine. From the January 6, 1930 Indianapolis to New York diesel automobile trip, providing validity of diesel as a power solution, diesel has expanded to motorize trucks and trains, which are at the base of the US freight economy.

The recent cost impact on supply chain from diesel, and vice versa, has fostered deep discussions of mitigation strategies, e.g., network redesigns, modal shift, inventory optimization, accelerated technology adoption. The volatility present in the price of diesel, in many instances, being narrowly defined by the Russian-Ukraine War. This facilitated discussion, though not a definitive discussion of the commodity, will touch on impacts to the price of diesel not readily recognized, in addition to exploring the near-past and near-future decision-making on diesel availability. The knowledge of which may provide external indicators to aid in managing within the diesel universe, beyond the price.
Event Secondary Body
CHECK OUT THE FULL SERIES & DATES
Hosted by:
ACG
Event Materials
Event Materials
Please contact ACG New York for more information.
Pricing:
$200 ACG Member (includes 1 dinner)
$250 Non-Member (includes 1 dinner)