Image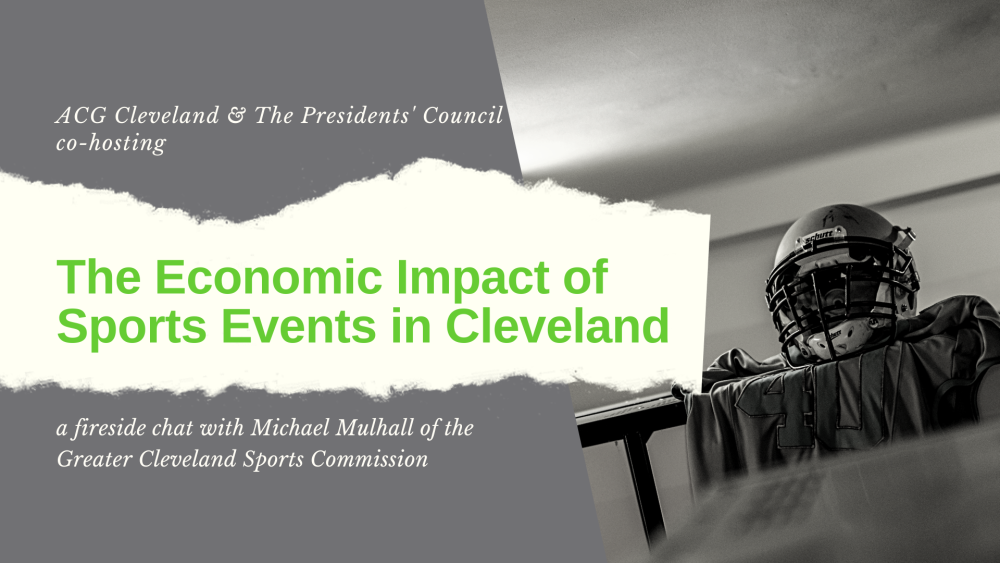 Event Details
When:
November 21, 2019 4 PM - 6:30 PM EST
Where:
Location Name
The Ritz-Carlton, Cleveland
Add to Calendar
Overview
Body
Join us for an afternoon with Mike Mulhall of the Greater Cleveland Sports Commission, and Bob DiBiasio of the Cleveland Indians, as they discuss the work GCSC does in partnership with local governments, sports teams, and businesses to bring the stakeholders in Cleveland together to propose on, win, and run an event.
Registration Prices
ACG Cleveland would like to thank the YACG Events Committee, without whom, key elements of this event would not have been possible. If you're interested in joining YACG and attending their events please contact admin@acgcleveland.org.
Speakers
Image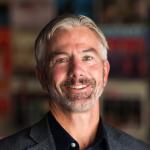 Michael Mulhall
The Greater Cleveland Sports Commission
Vice President of Business Development
Mike Mulhall is the Vice President of Business Development for Greater Cleveland Sports Commission. In this role, he oversees the organization's marketing and communications, partner alliances and is responsible for bidding on future events to be held in Cleveland.
Prior to his current role, Mulhall served as Vice President of Partnerships for Destination Cleveland and was part of the leadership for the sales team at both the Cleveland Indians and Six Flags. He lives in Mentor with his wife Deb and has four children.
Image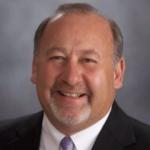 Bob DiBiasio
Cleveland Indians
Sr. Vice President Public Affairs
Bob DiBiasio is in his 40th season with the Cleveland Indians and his 41st in Major League Baseball in 2019. He started with the Cleveland Indians in 1979 as Assistant PR Director, was named PR Director in 1980; and Vice President of PR in 1988.  The Lakewood, OH native was promoted to his current position in 2011. His lone season away from the Tribe was 1987 when he served as PR Chief for the Atlanta Braves. DiBiasio serves as President of Cleveland Indians Charities. He is an honorary member of the Executive Board of the Boys and Girls Clubs of Cleveland—serves  on the Athletic Advisory Board of Notre Dame College (OH); is a member of the Board of Directors of the Cuyahoga County Public Library Foundation, the Bob Feller Act of Valor Foundation and the Baseball Heritage Museum at League Park.
Event Secondary Body
About The Presidents' Council
Acting as a catalyst for inclusion, The Presidents' Council Supports, Develops, and Advocates for our region's current and future generations of African American entrepreneurs and leaders for sustainable wealth creation through Capital Formation + Investments,  Business Development + Entrepreneurial Support, Ecosystem Building (organizing & mobilizing), and Thought Leadership + Advocacy; affecting influence and accountability at ALL levels that directly impact African American businesses and the communities we serve. If you'd like to join the Presidents' Council, please complete this application form, and return it (and direct any further questions) to chamber@thepresidentscouncil.com.
About Young ACG Cleveland
As the largest young professional cohort across 59 global ACG chapters, Young ACG Cleveland (YACG),  connects its young dealmaking professionals (age 35 and under) with peers across all of the mergers and acquisitions services and roles – private equity, corporate development, banking, accounting, insurance, wealth management, consulting and more. Admission to YACG Cleveland is contingent on membership in ACG Cleveland ($375/year) and your birthday.
Hosted by:
ACG
Sponsors