Image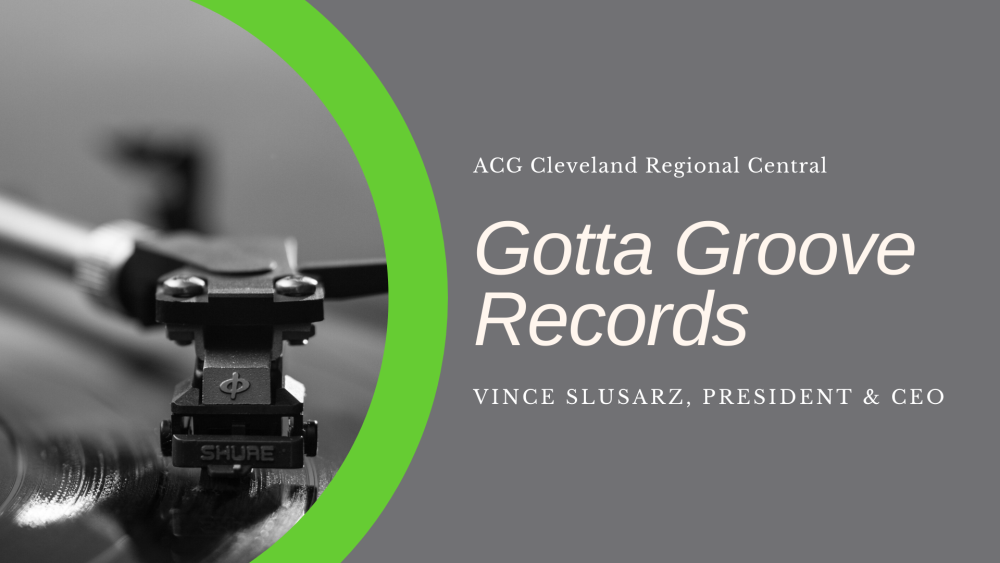 Event Details
When:
February 20, 2020 5:30 PM - 7 PM EST
Where:
Add to Calendar
Overview
Body
The ACG Cleveland Regional Programs highlight entrepreneurs of successful growing lower middle market companies active in their businesses. These events are much less formal that other ACG Cleveland programming, allowing our guests to network not only with other members, but have meaningful, worthwhile conversations with those entrepreneurs.
ACG Cleveland Regional Central will feature our guest speaker Vince Slusarz, president and owner of Gotta Groove Records, the only record-pressing plant in the Rock & Roll capital of the world, Cleveland.
Event Pricing:
Members: $35
Non Members: $45
YACG: $20
Speakers
Vince Slusarz
Gotta Groove Records
President & Owner
Sponsors