Image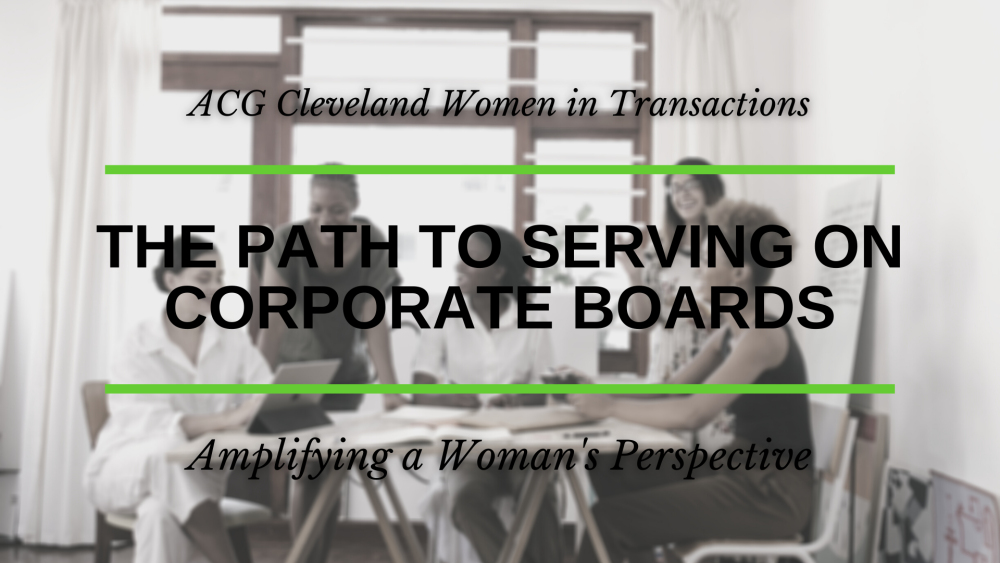 Event Details
When:
October 29, 2020 4:30 PM - 6 PM EDT
Where:
Add to Calendar
Overview
Body
This dynamic panel discussion will feature a host of experienced corporate board members led by moderators Linda Olejko and Judy Bodenhamer, who are active members of the Women on Boards 2020 initiative here in Northeast Ohio. Panelists will share insights about their path to serving on corporate boards as well as best practices and the importance and benefits of diversity in the boardroom.
Speakers
Image
Moderator: Judy Bodenhamer
Client Experience Institute LLC
Co-Founder
It has been Judy's honor and privilege to commit her career to inspiring businesses, organizations, and individuals to achieve accelerated levels of success. Judy's professional career is proudly split between two multinational Fortune 50 organizations and since 2001 leading two entrepreneurial branding, marketing and organizational development consulting and advisory firms. These extraordinarily diverse leadership experiences have shaped her perspective on business, enabling Judy to channel the discipline and focus on strategy and performance expectations from Corporate America, along with the creativity and ingenuity of a privately held, women-owned enterprise.
Judy is recognized for her extensive experience in the innovative delivery of organizational development consulting, strategic planning, leadership development initiatives, along with sales, marketing, and branding strategy and execution. She is certified as a facilitator and coach on many nationally recognized programs including CliftonStrengths, Patrick Lencioni's workshops, Emotional Intelligence, and is an authorized Distributor for Wiley professional development programming.
Judy is a lifelong learner and is Adjunct Faculty at the University of Akron, has successfully completed executive education at the University of Virginia Darden School of Business, is a Certified Conflict Coach through Straus Institute-Pepperdine University School of Law, and a Certified Corporate Mediator through the Center for Dispute Resolution
 
Image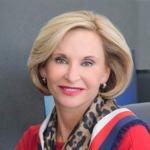 Moderator: Linda Olejko
The Glenmede Trust Company, N.A.
Business Development Managing Director
Linda M. Olejko is a Managing Director in the Greater Cleveland office of Glenmede. She is responsible for client development and cultivating relationships with endowments, foundations, tax-exempt entities and high-net-worth families. In addition, she fosters and maintains existing client relationships, enhancing the Company's reputation as a specialized wealth manager.
Mrs. Olejko earned her B.S.M. degree from Indiana Wesleyan University and is a CERTIFIED FINANCIAL PLANNER™. She also holds the Certified Exit Planning Advisor (CEPA) designation.
A resident of Gates Mills, Ohio, Mrs. Olejko serves on the board of trustees of Apollo's Fire, the Cleveland International Piano Competition and the Gates Mills Land Conservancy. She is a member of the Advisory Council of the Jewish Federation of Cleveland, the Planned Giving Council of Case Western Reserve University, the Planned Giving Committee of the Cleveland Orchestra, Gift Planning Advisory Committee of the Cleveland Museum of Art, Diamond Advisory Board of University Hospitals, the Entrepreneur's EDGE, Inc. and the Association for Corporate Growth.  She was also past president of the Estate Planning Council of Cleveland. 
 
Image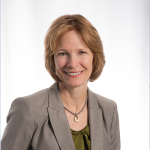 Loree Connors
Vitamix
Director Family Office
In terms of helping middle-market, family-owned companies create their future and fulfill a legacy, Loree has the expertise on setting the strategic direction. Loree serves on the Vitamix Board of Directors and is a member of the Audit/Finance/Risk Committee. 
As a fourth-generation member of the Vitamix family business, Loree has been intimately involved in 3 CEO successions, including estate planning, share transfer, board governance, management transition, and family change dynamics. At Vitamix, she leads the annual process of updating the business valuation that measures the growth in shareholder value.  
Loree was a member of the Strategic Planning team that established new products and expanded distribution resulting in 200% growth in 3 years.  She led the Appreciative Inquiry projects to revise vision and mission and establish guiding principles, leading to culture alignment to the strategy throughout the organization.  She personally invested in training and mentoring new managers to ensure continuance of a high performance, high commitment culture.
She serves on the Fifth Third Bank Northeastern Ohio Affiliate Advisory Board, on the Audit Committee of The Cleveland Clinic Foundation and on the Cleveland Clinic Avon Hospital Board of Trustees as Vice-Chair.
Loree is active in the Ohio academic and professional community. She has taught classes at the National Business Institute, the Empowerment Foundation, the Ohio Society of CPA's and as a guest presenter for Columbia University MBA students.  She is the co-founder of Cleveland Women CFO's, a women's networking organization.  
She earned an MBA from Case Western Reserve University and a BS in Accounting from Indiana University.
Image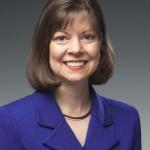 Gina France
France Strategic Partners
President, CEO
Gina D. France is Founder, President and CEO of France Strategic Partners LLC, a corporate strategy and transaction advisory firm. Gina is a veteran of Wall Street with over 30 years of strategy, investment banking and corporate finance experience.  She has served as a strategic advisor to over 250 companies throughout the course of her career.  Previously Gina was an investment banker with Lehman Brothers and a Managing Director of Ernst & Young.
Gina is a seasoned director and has served on 7 corporate and 4 non-profit boards.  She is currently a director on four public company boards and 2 non-profit boards.  Her current directorships include:
Huntington Bancshares Inc.

(HBAN), a $118 billion regional bank with approximately 800 branches in 7 states;

Cedar Fair LP

(FUN), an owner of 11 amusement parks, 4 water parks and 5 hotels in the U.S. and Canada where she chairs the Audit Committee;

CBIZ, Inc.

(CBZ), a provider of financial and risk management services with over 100 offices and 4000 associates nationwide; and

The Bank of New York Mellon Family of Funds

, the sponsor of mutual funds totaling over $20 billion in investments.

Baldwin Wallace University Board of Trustees; and

DanceCleveland

, one of the oldest dance presenting organizations in the nation.
Previously Gina served on the boards of FirstMerit Corporation (FMER), a $26 billion regional bank where she chaired the Nominating and Governance Committee; Dawn Food Products, one of the world's largest manufacturers and distributors of bakery products; and Mack Industries, a privately-held supplier of pre-formed concrete products.  She was also a founding board member and Treasurer of In Counsel with Women, an executive women's group in Northeast Ohio and the chair of the Hamilton Family Center board of directors, a homeless family shelter in San Francisco.
Image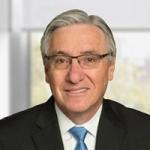 Larry Goddard
Larry Goddard is the CEO of The Parkland Group, Inc., a coaching and consulting firm he founded in 1990. He has focused on helping businesses improve their performance, profitability, financial strength and value for more than 30 years. Larry has been the CEO, Interim CEO, Chief Restructuring Officer or Trustee of more than 20 middle market businesses.
He has been an Executive Coach or Consultant to over 300 companies, and written 3 books on improving business performance, profitability and value.
Primary industries served are manufacturing, distribution, service, technology and construction. Larry has extensive experience serving on public and private company boards of directors and advisers.
He is the developer of a strategic planning and growth process called SOAR Growth Strategies™, which allows businesses to develop and implement value enhancing strategies in a highly efficient and cost-effective manner.
Larry is a member of the Turnaround Managers Association and Young Presidents Organization.
Certifications: Chartered Accountant (inactive); Certified Turnaround Professional (CTP); Chartered Business Valuator (inactive)
Image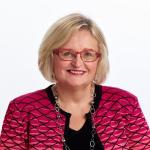 Patricia Oliver
Tucker Ellis LLP
Financial Services Partner and Chair
Event Materials
Event Materials
Event Pricing:
Members: $0
Non-Members: $25